Justice in Lutsk. If the sword points down
August 28, 2015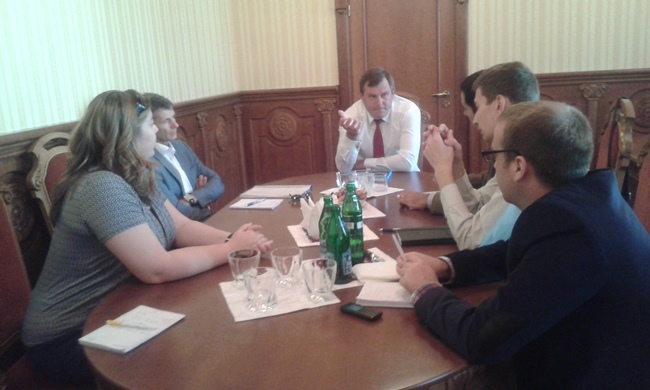 Frank, welcoming, optimistic, ready to discuss in-depth and to open up his structure to European observes as well as, he said, to anyone else. That is how Mr Petro T. Filyuk, Head of Volyn Court of Appeals received the EUAM's first visit here. "You don't feel to be in a Tribunal", later commented enthusiastically the EUAM team leader, Felix Gautsch.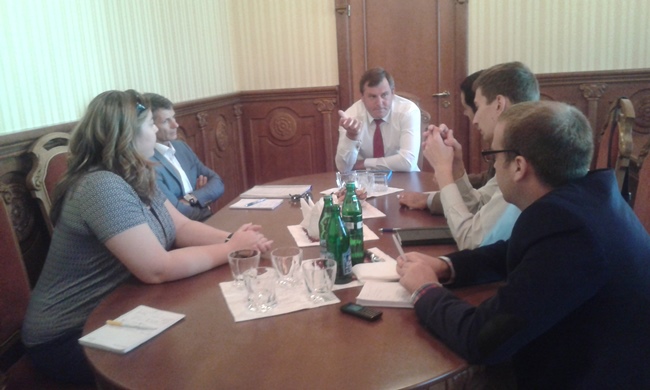 In fact, a quite new building, clean and accessible premises, comfortable facilities, modern equipment, nearly all necessary tools for a good and fair functioning institution. Furthermore, pleasant photographs and paintings. Even a Museum, starting with Moses, "the first judge", ending with a peculiar sculpture of Justice. The anomaly is that her sword is not shaking up, it is pointing down. And its point stands on a ball, because "the ball rotates, but justice doesn't".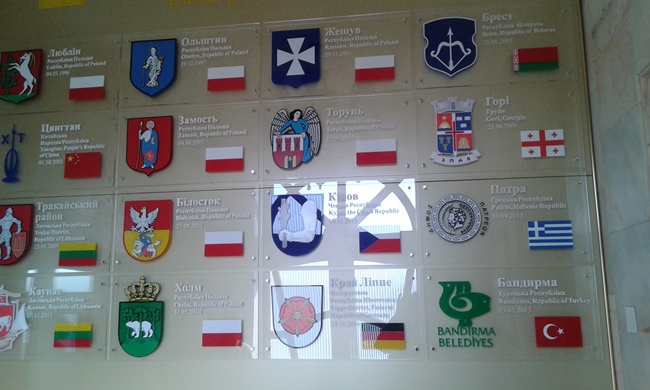 This appears the basic concept that everyone seeks to lean on. "We were open before 2013, we are open now. We must steer a straight course while the world changes", said finally Mr Petro T. Filyuk, in view of further working meetings with EUAM.