Interview with Emma Poole: Communications Strategist at Calgary Police Service, Canada
March 01, 2016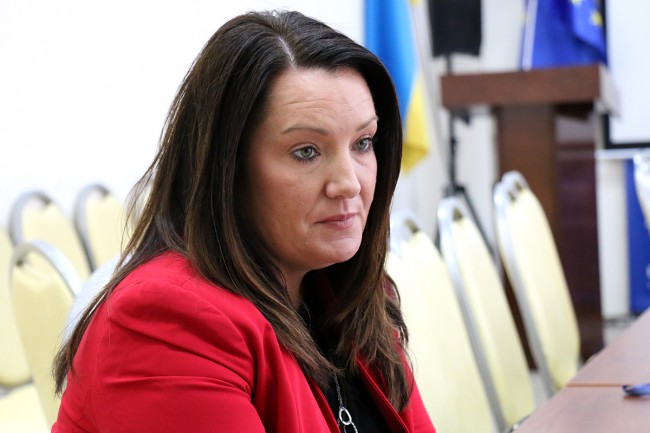 Normal 0 false false false EN-GB X-NONE X-NONE /* Style Definitions */ table.MsoNormalTable {mso-style-name:"Table Normal"; mso-tstyle-rowband-size:0; mso-tstyle-colband-size:0; mso-style-noshow:yes; mso-style-priority:99; mso-style-parent:""; mso-padding-alt:0cm 5.4pt 0cm 5.4pt; mso-para-margin-top:0cm; mso-para-margin-right:0cm; mso-para-margin-bottom:8.0pt; mso-para-margin-left:0cm; line-height:107%; mso-pagination:widow-orphan; font-size:11.0pt; font-family:Calibri; mso-ascii-font-family:Calibri; mso-ascii-theme-font:minor-latin; mso-hansi-font-family:Calibri; mso-hansi-theme-font:minor-latin; mso-ansi-language:EN-GB;}
Emma Poole, Communication Strategist at Calgary police and Communication Advisor to the Patrol Police of Ukraine, has kindly agreed to share with us her ideas on why communication plays an important role in police work and what progress and challenges she sees with the reform process in Ukraine.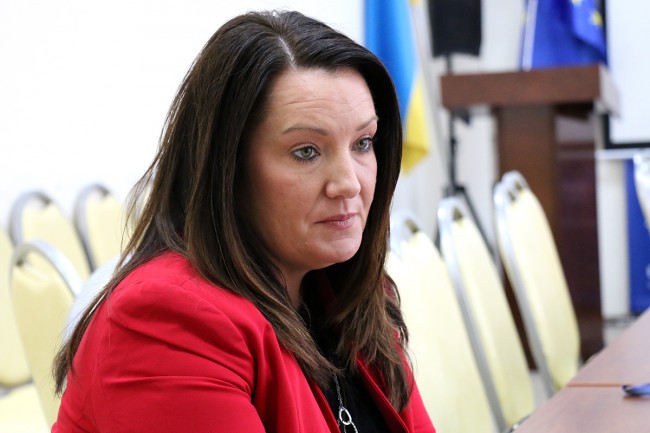 Could you, please, introduce yourself and briefly describe your professional experience?
I have a background in journalism – I worked at the Calgary Herald as a crime reporter, a major daily newspaper in Calgary, for almost 10 years. But I left about 9 years ago to join the Calgary Police Service, where I have been working in the Strategic Communication Section ever since.
You are now helping the Patrol Police of Ukraine with communication advice. Could you tell us more specifically about what you are doing?
In July, I was hired by a company based in Calgary called Agriteam Canada. They have been contracted by the Canadian government to assist with the development of the patrol police [of Ukraine] and one of the areas of assistance was public outreach and engagement. I've been coming and going from Ukraine since July and each time coming up with some projects that will assist in the long-term goals of patrol police – whether that's the website, the content for the website, social media work, and then training. We have been bringing in press officers from across the country and training them and trying to ensure that there is a long-term strategy and support for patrol police.
You, as a communication officer, a spokesperson of the police, how would you define the role of communication in police work. Is it important? And why?
Critical, absolutely critical. Especially here [in Ukraine], where patrol police is such a visible part of the reform. It's so critical for the public to know that police here are with the community. They are not just here for enforcement, they are here to be part of the community and so they need to show a new set of rules and policies, how transparent police are, that they are here to work with the public. That's critical in making sure that there is that buy-in. And without that nothing will succeed. It's such a critical part of what's happening here.
During your work so far with Ukrainian police are there any particular communication challenges?
Yes, there are always challenges when you start anything from the ground up. But the best part about patrol police, and this part of the reform, is the appetite for it. The public want it, the police service wants it. So it's different when you are working with people that are all aiming in the same direction. There are challenges, because again it's always difficult to start something new. But since July they have developed the website, social media platforms, embedded staff in a press office, this is huge progress. It's more than they ever had before and it will only grow.
Crisis communications responses are very important for the work of the Ukrainian police. What kind of advice can you give concerning crisis communication?
I think with policing it's always inevitable that there is that aspect of crisis communication, as much as you want to be proactive on the other things, there is always a reactive crisis component. I think the one thing we are really trying to work with here is quick response and transparency. Before there was no two-way communication between the public and the police. And now that's something we really want to change, take away any sings of everything being super secret and let the public know, and be willing to have that dialogue. Quick response to incidents is that first step in getting the public to know that they are willing to have that dialogue and release pieces of information as much as they can. Again, it's always going to be gradual, nothing is going to be perfect immediately, but we are working towards that.
Do you think training is important for communication personnel of the police forces and what type of training?
I believe ongoing training in any profession – professional development – is important, but especially with police press officers who are dealing with such sensitive and important information. Police communication is different than say, corporate communication – you are dealing with legal issues, people's private information, policies and tactics of the police service, public safety challenges, as well as what information should or shouldn't be released to protect the integrity of a criminal investigation. All of these things need to be weighed and measured when making a public release of information. Training in crisis communication, social media and managing the flow of information should always be considered.