I am leaving the post. But I will definitely not leave Ukraine
November 13, 2015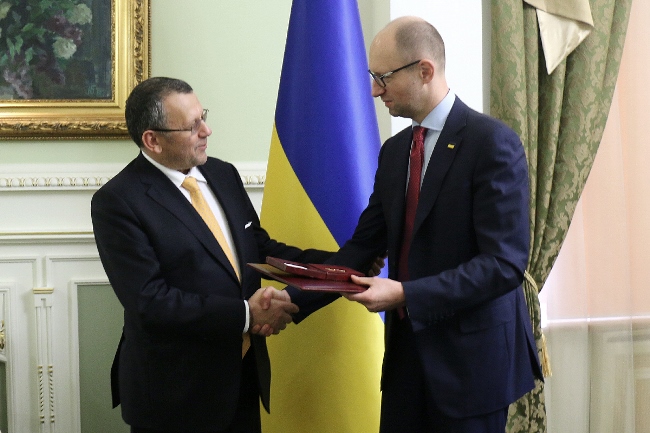 The Head of the European Union Advisory Mission Ukraine (EUAM), Kalman Mizsei was awarded with an honor diploma from the Cabinet of Ministers of Ukraine.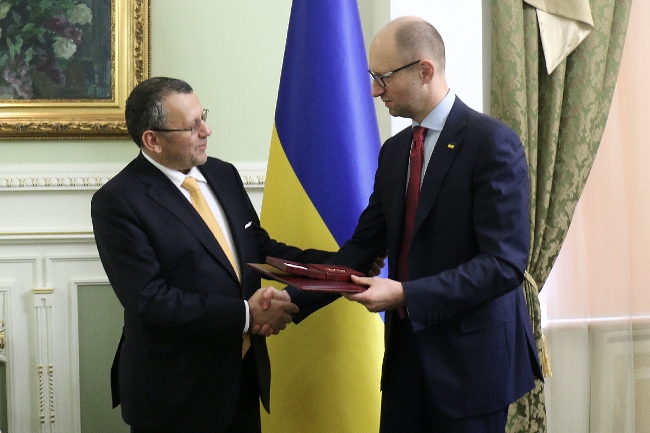 "You personally contributed to the civilian security sector reform of Ukraine. I want to thank you for the work that you have done for my country. I also remember your earlier contribution to Ukraine since we have known you since 2003 and you have always been a friend of Ukraine", said Prime minister of Ukraine, Arseniy Yatsenyuk, handing in the diploma to the Head of EUAM.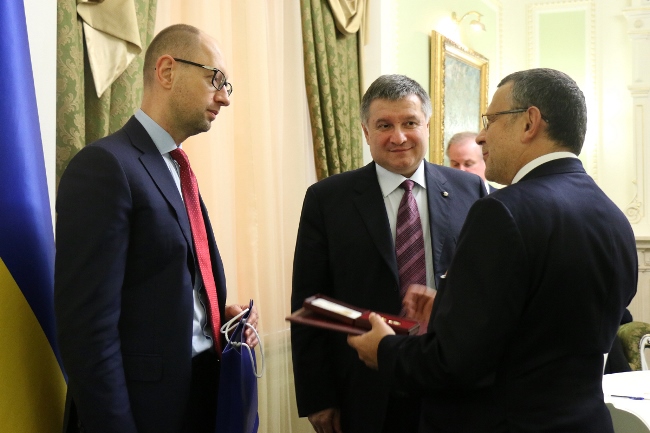 The Head of Ukrainian government underlined the importance of Mr. Mizsei's achievements, his personal significant contribution to the reform of law-enforcement agencies, strengthening law and order, protection of rights and freedoms of Ukrainian citizens.
"I am leaving the post. But I will definitely not leave Ukraine. There is nothing more important in Europe than building a functional and viable Ukrainian state and I want to continue to contribute to this cause. Thus I feel honoured by this award." stressed the Head of EUAM.
Minister Arsen Avakov was also present at the ceremony and praised the excellent cooperation of his Ministry with the EUAM Mission and personally with the outgoing Head of Mission.