Head of EUAM discusses the results of reforms in MoIA and agency's strategy for the future
February 24, 2017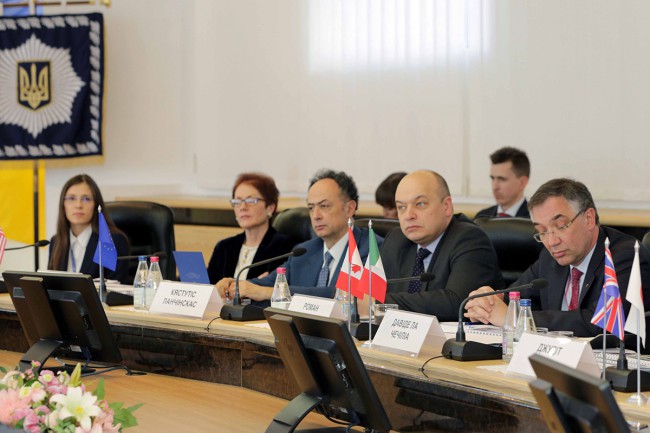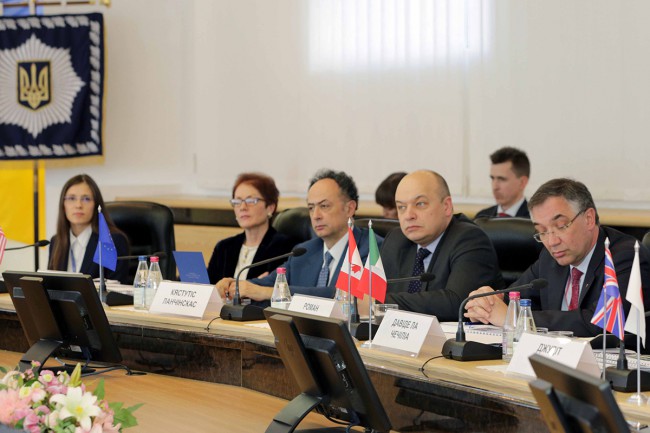 (from left to right) Marie Yovanovitch, US Ambassador to Ukraine, Head of the EU Delegation in Ukraine, Hugues Mingarelli, Head of EUAM, Kestutis Lancinskas and Roman Waschuk, Ambassador of Canada to Ukraine
The Head of EUAM, Kestutis Lancinskas, along with the Head of the EU Delegation in Ukraine, Hugues Mingarelli, Ambassadors of the EU Member States and G7 countries yesterday discussed the results of recent reforms in the Ministry of the Interior (MoIA) as well as the strategy for the future.
The newly appointed the Head of National Police of Ukraine, Serhii Knyazev, highlighted that the response police model, which EUAM contributed to, has resulted in a reduction in police response times and a better quality service. New police response teams are now operating in the Kyiv, Kharkiv, Khmelnytskyi, Lviv and Volyn regions.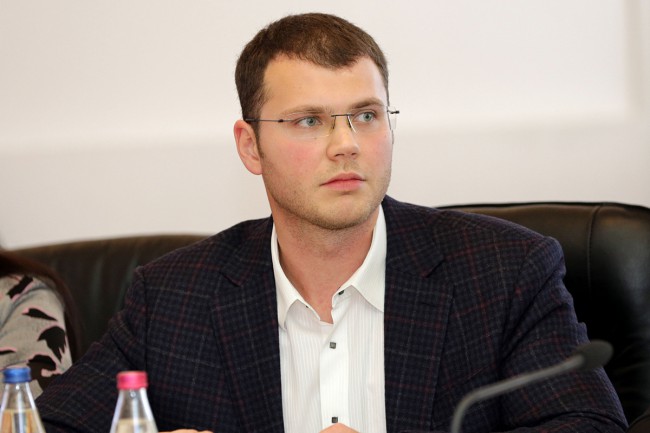 Head of the Main MoIA Service Centre, Vladyslav Kryklii
The Head of the Main MoIA Service Centre Vladyslav Kryklii highlighted the support provided by EUAM, which has allowed MoIA Service Centres to modernise and become more service oriented "open offices".
"We already have the first results. EUAM's trainings and train-the-trainers programme for 14 regions in Ukraine resulted in the employment of the 55% of the trainees," said Mr Kryklii.
New services and communication standards, based upon openness and quality information delivery, are also implemented in the MoIA Service Centers.

Head of EUAM discusses the results of reforms in MoIA and agency's strategy for the future
is licensed under a
Creative Commons Attribution-Share Alike 4.0 License
.