Ground-breaking Security Service annual report will boost public trust and feed 'appetite for reforms'
March 24, 2017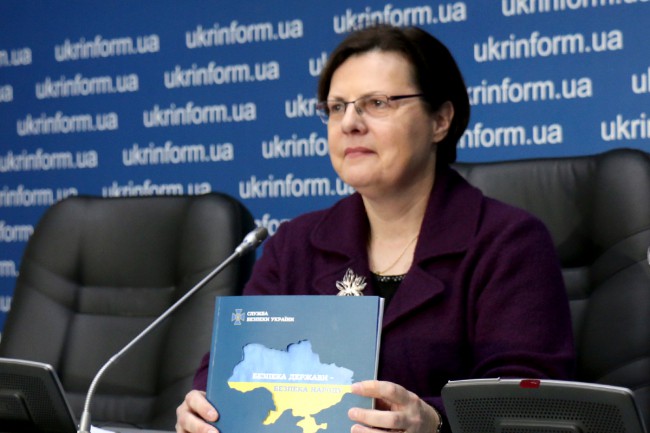 On 23 March, the Head of the Security Service of Ukraine (SSU), Vasyl Hrytsak, and the Deputy Head of European Union Advisory Mission (EUAM) Ukraine, Joelle Vachter, held a press briefing to mark the publication of the SSU Annual Report, which has been published and distributed in compliance with EU practices for the first time.
Ms Vachter highlighted that EUAM's support for the report is just one of the good examples of cooperation between the agency and EUAM, which also covers strategic advice, training and technical support. She expressed the hope that the Annual Report publication would serve as a good example of transparency and accountability for other Ukrainian state agencies.
"No public institution can be effective if it does not enjoy public trust. The era when the activities of security services were unquestionable – is over. People demand changes and excuses not to proceed with reforms are not acceptable. The country's leaders should continue to demonstrate an appetite for reforms and these should be maintained in order to make reform irreversible. The engine of the process is relations with citizens that are built on trust and accountability," said Ms Vachter.
Ms Vachter welcomed the strong crime-prevention messages presented in the report, saying that the SSU would play a key role in crime prevention in Ukraine, while it transfers its crime investigation competences to other institutions.
The SSU details human rights as among its priorities in the report. Mr Hrytsak thanked EUAM for its support and cooperation, particularly for the drafting of the 'Concept of the reform of the Security Service of Ukraine', which he hoped would be approved by the President of Ukraine in the near future.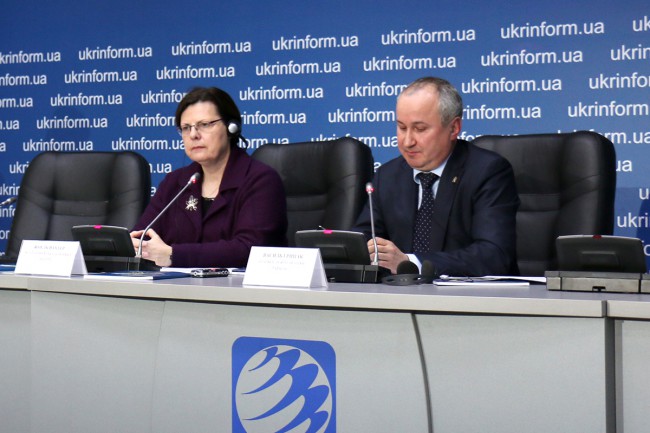 EUAM Deputy Head, Joelle Vachter and Head of the Security Service of Ukraine, Vasyl Hrytsak
"We recognise the need the transformation of the SSU, we realise how important it is to maintain a balance. We have to become transparent, communicate with civil society, because we are a part of society, but it is important not to lose effectiveness," said Vasyl Hrytsak.