Graduation of Ukraine's first dialogue police trainers timely with Eurovision around corner
April 07, 2017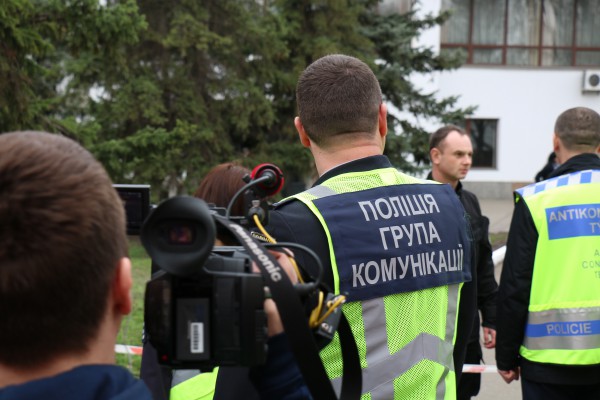 The efforts of the European Union Advisory Mission (EUAM) to embed dialogue policing within the National Police of Ukraine (NPU) took a positive step forward today when the first dialogue police trainers from the NPU graduated at a ceremony held at the National Academy of Internal Affairs in Kyiv.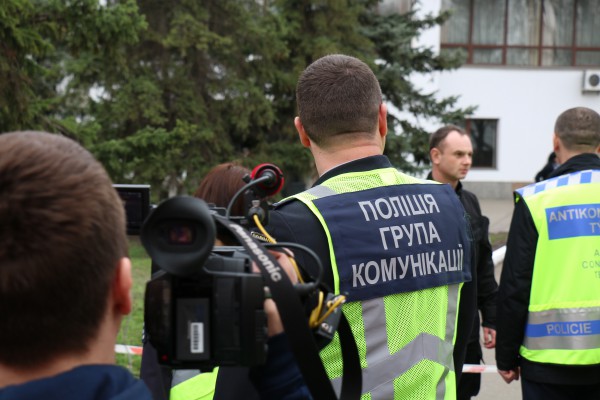 The 23 graduates of the programme – conducted by EUAM in cooperation with the Czech Police – come from different parts of Ukraine and they will now cascade their knowledge of efficient communication and mediation with public during mass events to other Ukrainian police officers. The 23 trainers are police psychologists, preventive activity officers and teachers from the National Academy of Internal Affairs.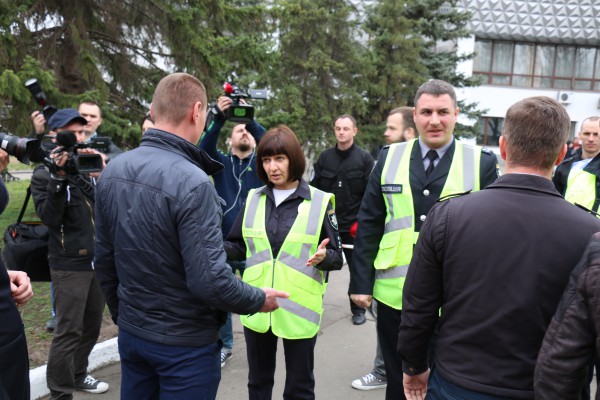 EUAM initiated the dialogue policing training programme in June last year, and since then the Mission has reached 120 police officers from 11 regions in demonstrating how to use negotiation techniques to prevent and de-escalate confrontations during protests and mass events. With the forthcoming Eurovision Song Contest and the IIHF World Hockey Championship (both to be held in Kyiv), the dialogue policing approach is particularly timely.
The 20 'trainer' officers trained this week were selected from the 120 officers trained around the country over recent months.
"Police officers must always consider the dialogue policing approach," said Kestutis Lancinskas, Head of EUAM. "This technique not only facilitates the prevention of violence during large gatherings of people such as demonstrations or football matches. It allows police to get closer to the people they serve and become more trusted by them, and ensure greater transparency."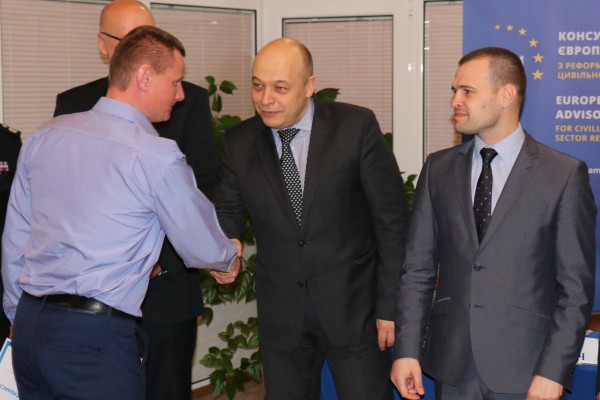 Kestutis Lancinskas, Head of EUAM (left) and Oleksandr Fatsevich, Deputy Head of the NPU, (right) greeting newly trained dialogue police trainers
.
The core of the dialogue policing method, which was developed over a decade ago in Germany and Sweden, is to protect the rights of citizens to assemble freely. Dialogue police officers patrol crowds in small groups, wearing for example yellow, high visibility jackets instead of riot gear. They maintain contact with the people in the crowd, so that everyone understands their rights and responsibilities, and participants are protected.
Attending today's certificates handover together with the EUAM Head of Mission were the Deputy Head of the NPU, Oleksandr Fatsevich, the Ambassador of the Czech Republic to Ukraine, Radek Matula, the head of Czech trainer delegation, Jaroslav Novak, head of NPU Preventative Activities Department, Ihor Babych and the Rector of National Academy of Internal Affairs, Volodymyr Cherney.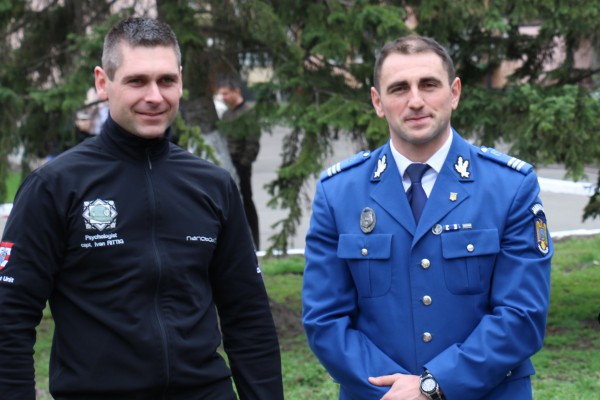 Ivan Rittig, dialogue police instructor, Czech Police Directorate (left), Neculai Oprea, EUAM Public Order Trainer (right)
In a complimentary initiative last week – within EUAM's 'public order' priority – the Mission brought seven representatives from the NPU's Preventive Activity Department to Sweden, in order to introduce the officers to EU crowd-management practices and to study the Swedish Police model of mass-event management.