First phase of nationwide EUAM community policing training concludes with ceremonies in Dnipro, Khmelnitsky and Odesa
August 05, 2016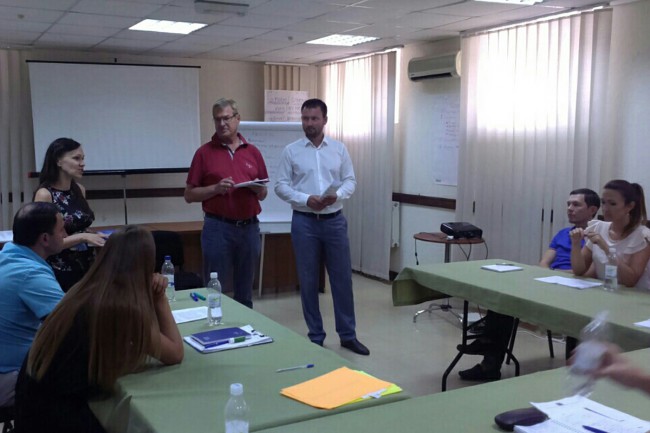 The first phase of a EUAM community policing training programme, which is planned to cover every oblast in Ukraine, concluded today with certificate handover ceremonies in Dnipro, Khmelnitsky and Odesa. Over the course of two two-week training sessions, held from 4–15 July and 25 July – 5 August, 67 police officers from the National Police of Ukraine and Patrol Police received instruction from EUAM advisers in community policing concepts. The approach taken was a 'train the trainers' approach and the graduates of the programme will now have the tools to train their colleagues in their respective oblasts.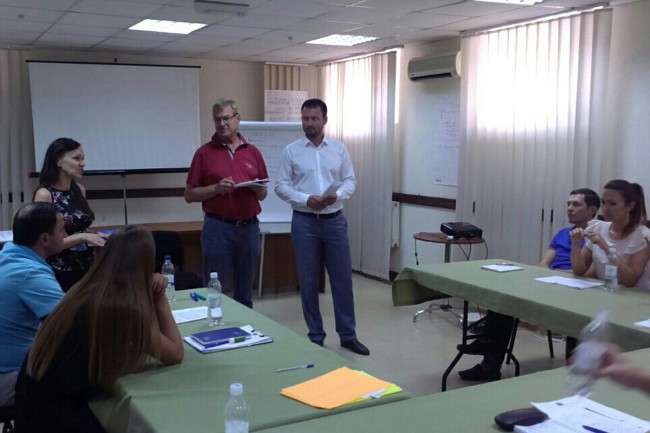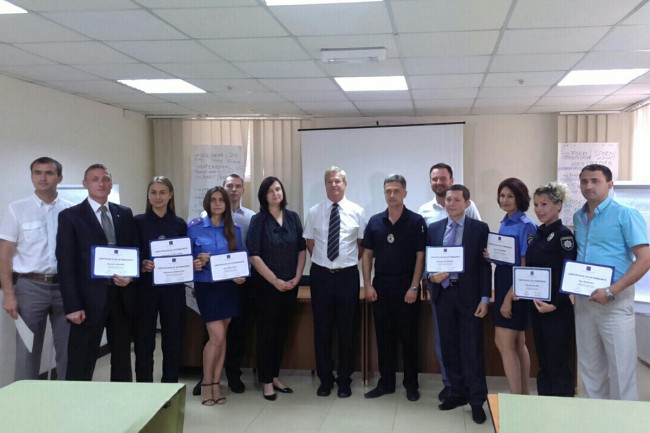 Community policing is a philosophy which aims to strengthen the links between police forces and the community they serve. It is an effective crime reduction strategy, which among other things seeks to identify hot spots where crime or anti-social behaviour take place and develop integrated strategies for preventing it. These integrated strategies can involve contributions from elected representatives, members of the local business community, employees of public bodies (for example teachers, hospital workers etc.) or religious leaders via the form of Citizens Advisory Groups.
Community policing also aims to devolve decision making to individual police officers as far as possible and empower them with the right training to make good judgements closer to the source of trouble spots.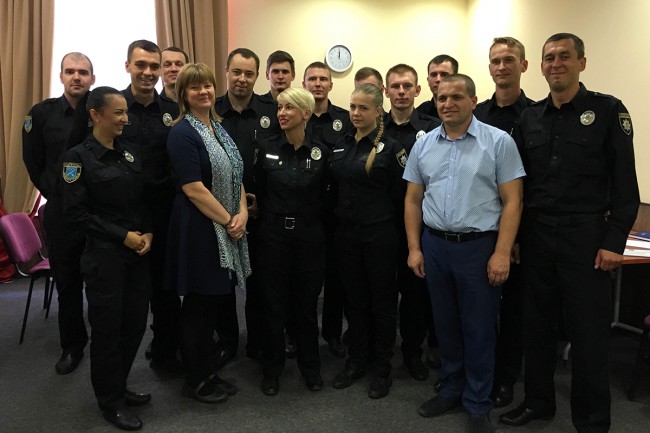 As well as teaching students how to train effectively based on the principle of 'student centred learning', the course also included modules on how to set up and manage a Citizens Advisory Group, defining and meeting objectives, team building, effective communication and ethical behaviour.
"A police officer is first and foremost a representative of their community," said EUAM Acting Head of Operations Rosalyn Sheehan in Odesa where she was present for the certificate handover ceremony. "Community contributions to police work are a crucial component of preventing and solving crime. For police officers to be truly trusted by the community they will need to demonstrate that they are not agents of the state, but rather servants of the people. I am very glad to see first-hand the enthusiasm with which the new community policing trainers have approached the training modules and I hope they will convey this enthusiasm to the groups they will now train".