Finnish Interior Minister Petteri Orpo visits EUAM to discuss reform in Ukraine
March 31, 2016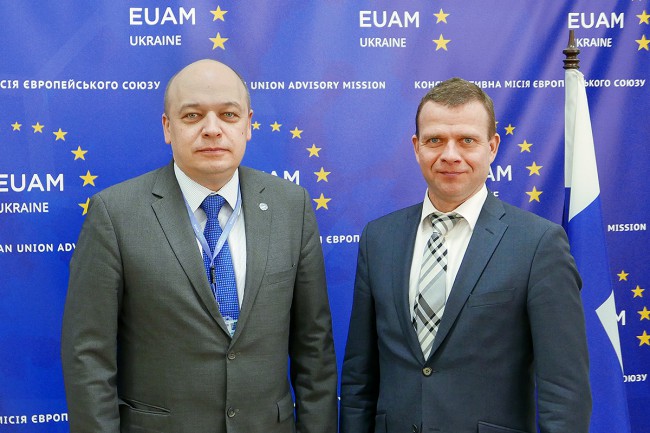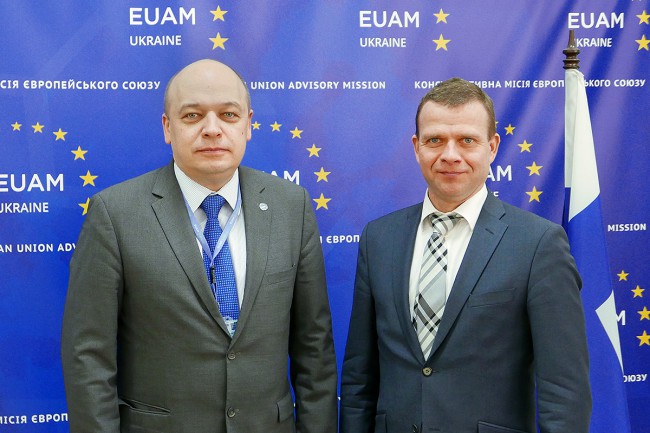 As part of his official visit to Ukraine to discuss Finland's support for Ukraine's reform process, Finnish Minister of the Interior Petteri Orpo visited EUAM today. He was accompanied by Juha Virtanen, the Finnish Ambassador, to Ukraine and a delegation of Finnish police officials and representatives of the Finnish Ministry of Internal Affairs' International Relations Unit.
Discussions between Mr Orpo and the Head of the EU Advisory Mission Kęstutis Lančinskas focused on the importance of civilian security delivery in Ukraine, the need for strategic thinking in overall reform assistance, and the enhanced role of EUAM under the revised mandate.
Finland is a major donor to Ukraine and supporter of the country's reforms. Finland's support for Ukraine comes in the form of funding international organisations, humanitarian aid and expert secondments. Last year, the Finnish government supported a workshop on tackling corruption in Ukraine co-organised by EUAM and the Ukrainian Ministry of Justice.