European Union Advisory Mission is launching monthly Panel discussions on Coherence in the Civilian Security Sector Reform in Ukraine
March 27, 2015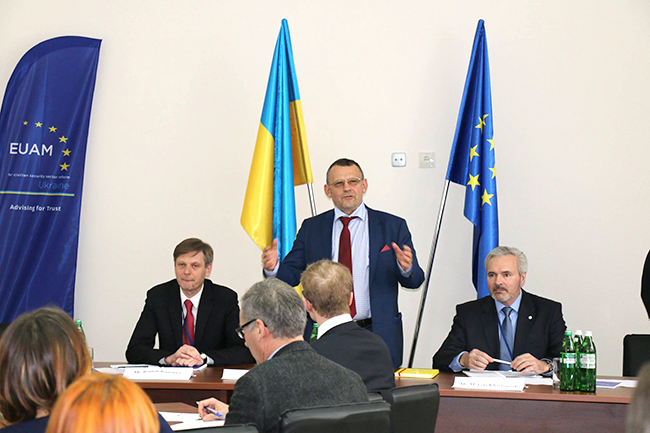 On 27 March 2015 EUAM organized first monthly Panel discussion: "Coherence of Reforms in the Civilian Security Sector in Ukraine – the Case of Delineation of Investigative Powers Between State Agencies" in its headquarters on Volodymyrskiy Descent.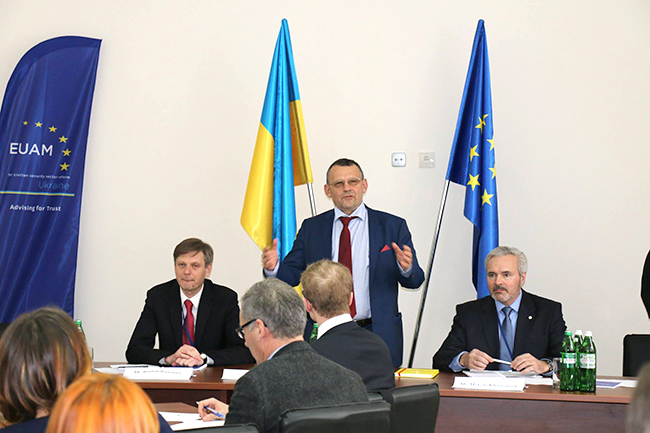 The purpose of the monthly panel discussions which EUAM plans to hold on regular basis is to facilitate the process of enhanced coherence between the Ukrainian authorities, as well as other non-government and international actors in their approach to civilian security sector reforms in Ukraine.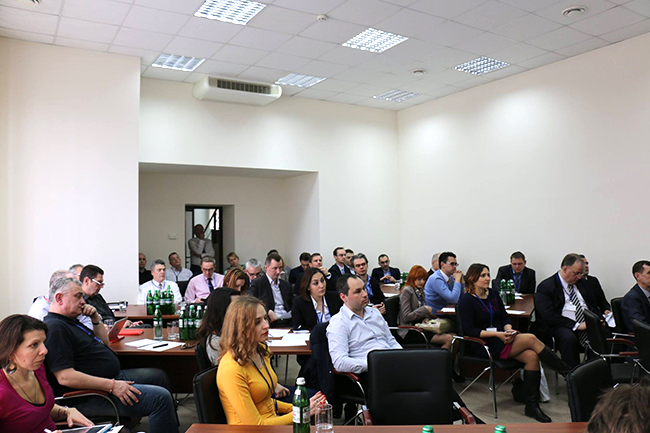 Head of the EUAM Kalman Mizsei, Head of the Rule of Law Program of International Renaissance Foundation Roman Romanov, Chairman of the Board of the International Renaissance Foundation Oleksandr Sushko and Professor, Ph.D. in Law, from Reanimation Package of Reforms Mykola Khavronuyk addressed the audiences with speeches.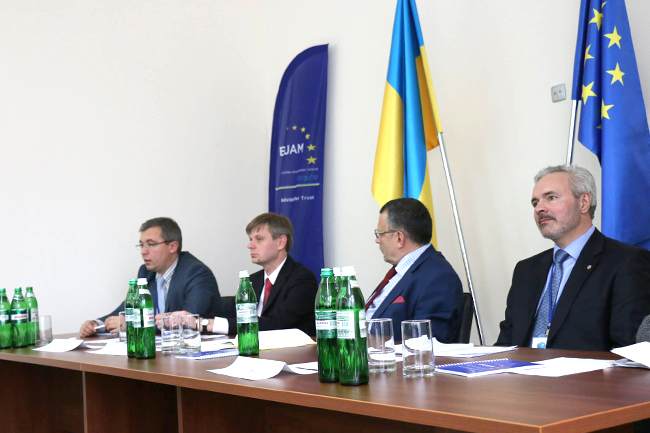 "Without comprehensive approach to the reform of criminal justice we will not achieve those outcomes we want"- Roman Romanov said.
Representatives of the International Renaissance Foundation, Reanimation Package of Reforms, EU Justice Sector Support Project, European Union Delegation in Ukraine, Ukraine Support Group and the Council of Europe as well as EUAM Strategic Advisers participated in the discussions and shared their opinions about coherence in the civilian security sector reform. Invitees also expressed their thoughts on the optimal format of the upcoming Monthly Panel Discussions.