EUAM‬ was happy to host a seminar co-organized by the Open Dialog Foundation
May 20, 2015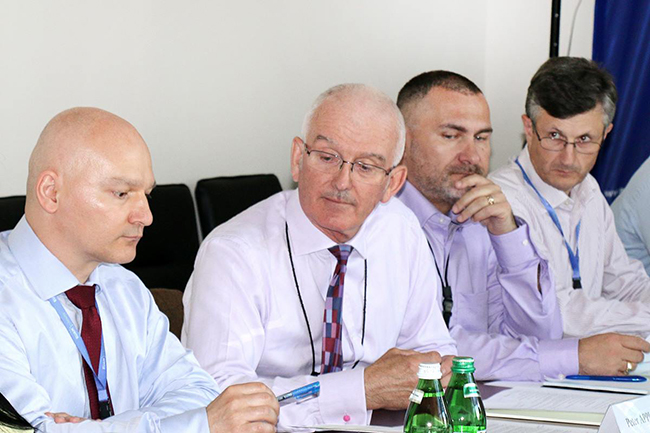 The seminar was dedicated to the status of the Law on Lustration of Ukraine ("On Cleaning Power", Law 4359a) and how to support Ukraine's way forward towards open and democratic government structures.
Approximately 400.000 public officials, 8.000 representatives of the judiciary and an undisclosed number of law enforcement officers are eligible for vetting and lustration. The need for public scrutiny is palpable and should be given due consideration by the Ukrainian authorities.
The panel included MEPs, civil society representatives and experts on lustration from Czech Republic and Poland.
EUAM Head of Operations, Mr Peter Appleby, opened the seminar by underlining the need for democratic and transparent governance. "The Law on Lustration needs to stay within the legal and constitutional framework of Ukraine and must aim at protecting democracy and rule of law while supporting the reform process in the country."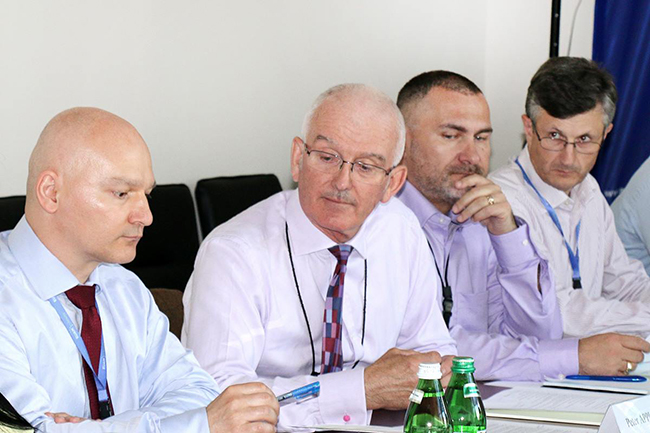 Lyudmyla Kozlovska, President of the Open Dialog Foundation: "This reform is crucial to building a renewed Ukrainian society and reloading the system, which is highly unfair and corrupt at the moment. We urge Ukrainian civil society representatives to learn from European experience".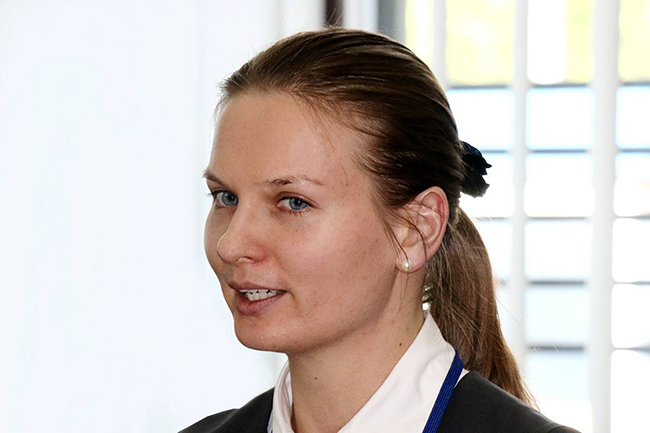 Yehor Sobolev, Member of Parliament of Ukraine: "Since Maidan and given the lack of fair justice, lustration has become the key word for a just society in Ukraine. But the lack of implementation by the government and by the judiciary has meant that the law has flopped brilliantly. We need better public scrutiny."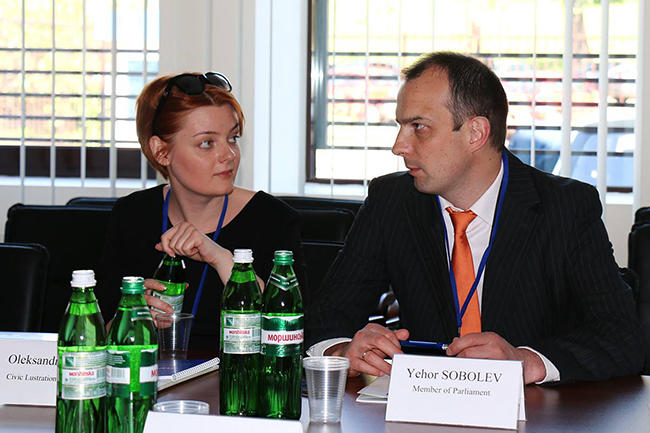 The international panelists emphasized the urgency of carrying through with the lustration process in the face of the current conflict in Ukraine, the necessity for reaching compromises with the 'old' system and nomenclature, and the international recognition that democracy has the right to defend and protect itself when under pressure.