EUAM supports the OSCE Special Monitoring Mission
March 06, 2015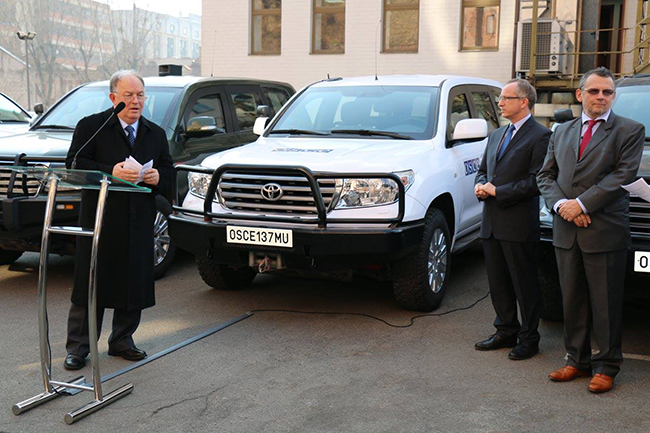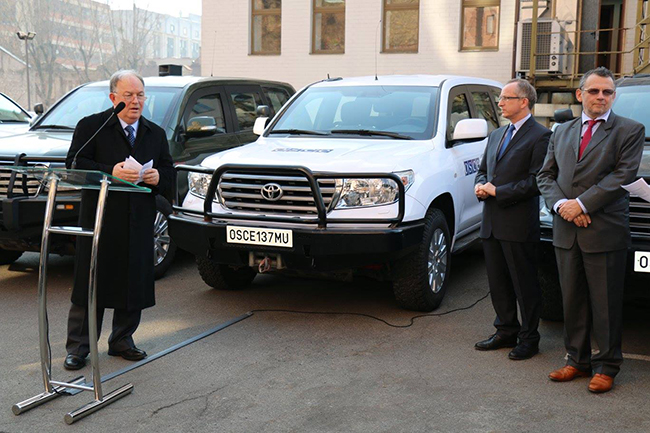 As part of the EU family in Ukraine and as a tool for the European External Action Service, the European Advisory Mission to Ukraine joins the full EU support effort to the OSCE Special Monitoring Mission.
OSCE is on the ground to monitor the situation in Ukraine, including the implementation of Minsk agreements – The OSCE role is key, particularly with regard inter alia to the heavy weapons withdrawal. The EU naturally follows the support call.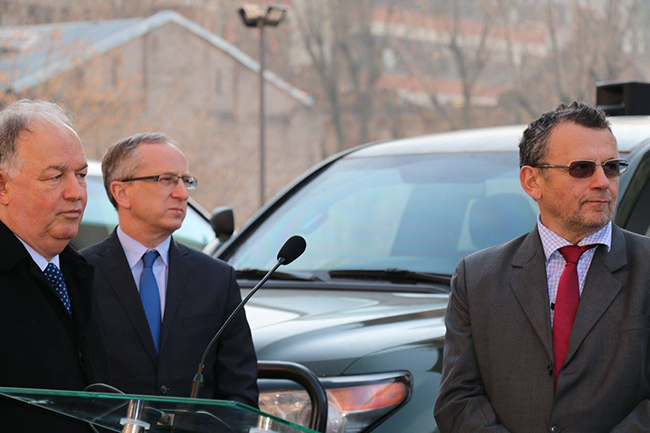 "Full access of the OSCE monitors in the whole conflict area is of utmost importance. This is a perilous undertaking that requires adequate equipment to guarantee a safe working condition. Today's vehicle handover is aimed precisely to that point, as we deliver armoured SUVs", says EUAM Head of Mission Kálmán Mizsei.
Two car handover agreements have been signed between the EU and the OSCE in Kyiv:
Fifteen armoured relatively new Toyota 200 were airlifted at EU expenses on 3 March from the European Union Integrated Border Management Assistance Mission in Libya (EUBAM Libya) to Ukraine.
Five other armoured Toyota LC76, operated until now by the European Monitoring Mission, fully equipped with radio communications and extra safety and security equipment are shipped from Georgia.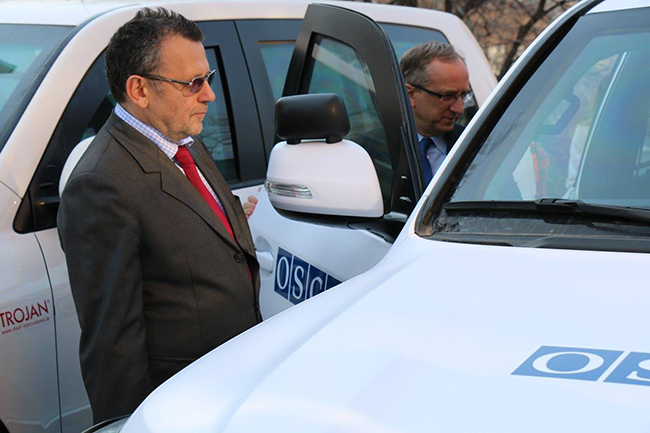 On the European side the the agreements were signed by the European Commission, EUAM. EUBAM Libya, respectively EUMM Georgia.
In addition, the SMM received different vehicle related assets, medical assets and medical equipment and consumables. EUAM will provide a number of trauma kits.