EUAM Supports the Implementation of the Law on Police
August 07, 2015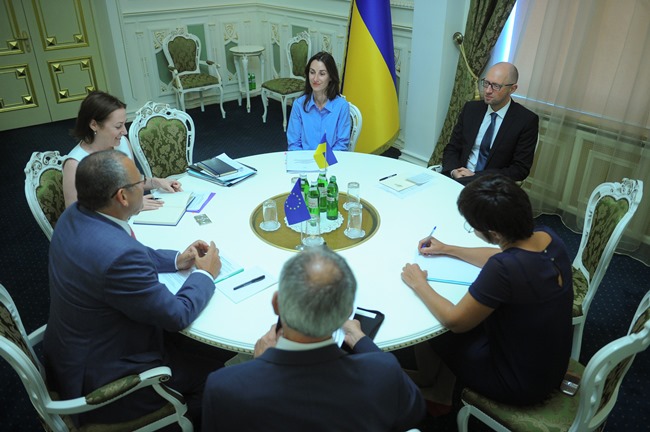 Kalman Mizsei, Head of the European Advisory Mission to Ukraine and Prime Minister Arseniy Yatseniuk met for another interim exchange on the state of play of the civilian security sector reform in general and EUAM's activities in particular.
The Prime Minister was accompanied by Deputy Minister of Internal Affairs, Eka Sguladze. Both parties discussed EUAM's particular role in the implementation of the new law on Police.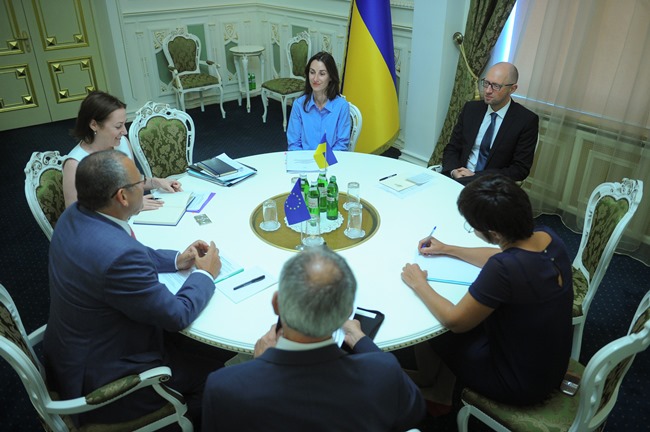 'I am very pleased with our supporting role in this crucial phase. The unfolding of the reform process is very encouraging,' said EUAM's executive chief after the meeting.
This is all the more understandable that the Mission will also help to design the new public order structures in the National Police, according to European best practices and standards.
EUAM will further assist Ukraine in the delineation of investigative competences between the different law enforcement agencies and in the setup of a witness protection program.
Mr Yatseniuk welcomed the support and encouraged the EU institutions and the Member States to sustain the Ukrainian civil security sector reform process with training capacities and equipment. He is looking forward to discuss these things further with the EU Ambassadors of the Political and Security Committee (PSC) who will visit Ukraine in September.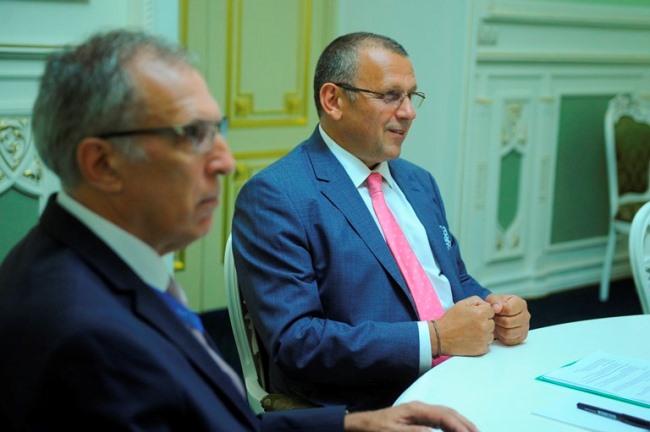 Finally, Kalman Mizsei informed the Prime Minister that EUAM is enhancing its regional outreach capacity. The Mission will deploy additional staff to the oblasts in order to scrutinize the civilian security sector situation in the light of European best practices and to identify gaps and successes that will be incorporated in the strategic advice delivered to the Ukrainian authorities.

EUAM Supports the Implementation of the Law on Police
is licensed under a
Creative Commons Attribution-Share Alike 4.0 License
.