EUAM supports law and justice progress in Odessa
June 25, 2015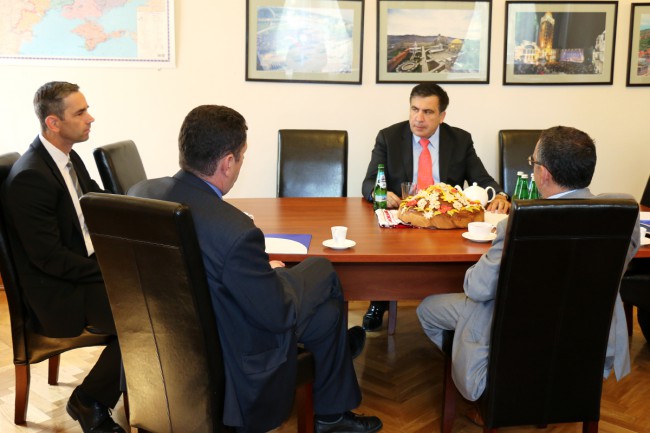 Kyiv, June 2015. EUAM Ukraine Head of Mission, Kálmán Mizsei, led a EUAM delegation which met with Odessa regional governor, Mikheil Saakashvili, to discuss joint engagement and support for civilian security sector reform and improvement. During a productive meeting held in the presidential administration offices in Kyiv on Wednesday, 24 June, Governor Saakashvili expressed his keen interest in improving police effectiveness and public prosecution.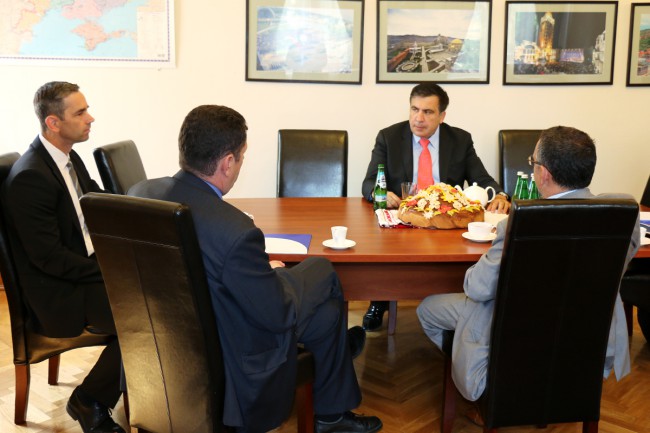 Mr. Mizsei agreed on the Missions support for the Odessa region: "EUAM supports government efforts in the improvement of rule of law, law enforcement and justice throughout Ukraine. EUAM intends working with the police and prosecutor's office in Odessa within the remit of our mandate."
Udo Moeller, EUAM Head of Outreach, explained how EUAM can provide support in several key areas of expertise. The proposed assistance and advice will include involving civil society in police work, supporting efforts to bring security and trust to the community, improving police response times and methodology that enhances police support to the populace.
Robert Boer, EUAM Justice Advisory Chief, proposed assistance to the prosecutor's office on collaboration with civil society organisations and media, in order to improve investigation and delivery of more effective services.
Head of Mission, Kálmán Mizsei, outlined the scope and intent of support that EUAM provides to Ukraine: "The purpose of EUAM is to support efforts that lead to the improvement of trust-based relations between the people of Ukraine and the state providers of law enforcement and justice. In the same way as EUAM is engaged throughout Ukraine supporting and advising, so EUAM will assist in enabling the Odessa authorities to implement their regional civilian security sector reform agenda."