EUAM-supported 'Police School Officer' project teaches citizens of the future about road safety, substance abuse and bullying
March 16, 2017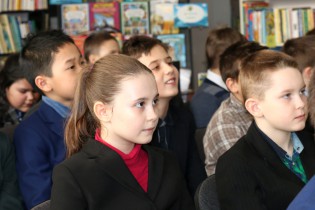 Did you know that in Ancient Rome, people drove on the left so that cart drivers could hold a sword in their right hand while giving way to another driver from the left? These are the sorts of fun facts that the Patrol Police of Ukraine have been using to inspire an interest in road safety among schoolchildren as part of a nationwide Police School Officer project, supported by the EU Advisory Mission Ukraine (EUAM). The other components of the school programme include lessons on domestic violence, counteracting bullying, internet safety and alcohol/drug abuse.
EUAM has supported the Patrol Police with strategic advice on the programme, including providing communications training for 22 police officers in Kharkiv who have been nominated as 'Police School Officers'. The Mission has also provided equipment for the project. 13,000 creatively illustrated educational books with the title '1001 turns' were printed and road signs, reflective bracelets and other useful other items were also donated for the lessons.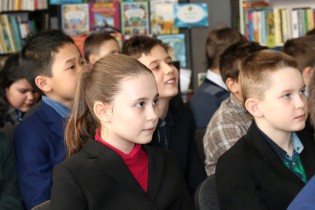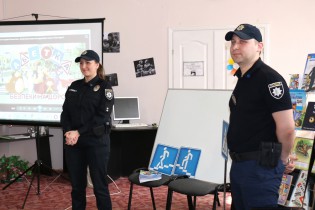 On 15 March, EUAM experts were invited to take part in a lesson in a Kyiv school. "School children are not just active citizens of the future, but can also influence their parents, by passing on information they have received at school," said Luciano Scambiato Licciardi, EUAM Strategic Communications Adviser. "I've very much enjoyed taking part in the lessons, which are lively and fun. Keeping children safe from harm is obviously one of the most important things any public institution does."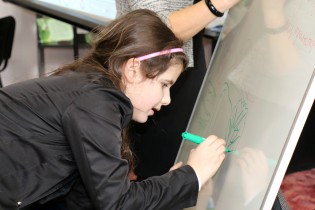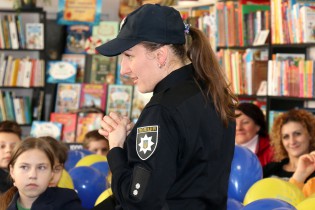 The 'Police School Officer' project has conducted lessons in Kyiv, Lviv, Ivano-Frankivsk and Odesa. In addition to the important educational function the lessons serve, they also help the police to strengthen links with the community they serve and build public trust.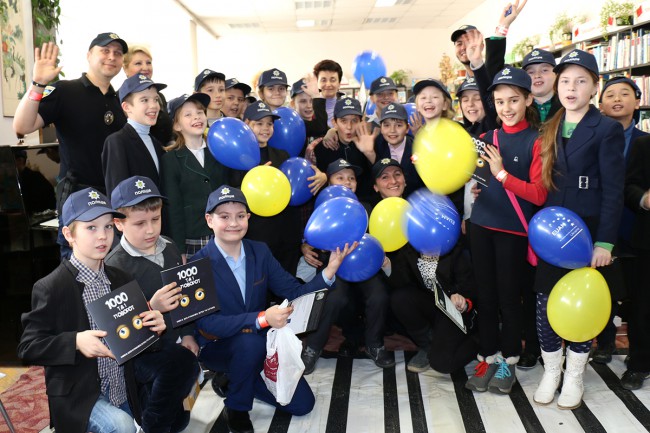 EUAM-supported 'Police School Officer' project teaches citizens of the future about road safety, substance abuse and bullying
is licensed under a
Creative Commons Attribution-Share Alike 4.0 License
.