EUAM study trip to Poland – Ukrainian participants comment on the experience
September 26, 2016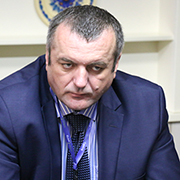 Staff from the National Police (NPU) and the Ministry of Internal Affairs (MoIA) went on a study trip to Poland at the beginning of September. During the visit, which was organised by the European Union Advisory Mission (EUAM), Ukrainian police officers got acquainted with HR management systems and recruitment processes in Poland and shared their experiences with their Polish colleagues. They also visited educational and training centres to learn more about how to manage career development.
Here, some of the participants from the trip comment on the experiences they gained in Poland.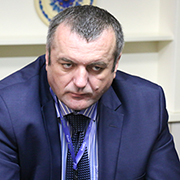 Ruslan Vorobyov,
Deputy Director of MoIA educational and scientific activities:
"The visit to Poland gave us an opportunity to compare training systems and draw some conclusions on how to prevent certain mistakes in future. Poland has accumulated vast experience in reform of the law enforcement system. Learning more about it was extremely useful".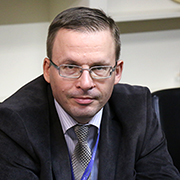 Serhiy Cherniavsky,
vice-rector of the National Academy of Internal Affairs of Ukraine:
"We are already using the knowledge and experience developed on the trip to revise the Concept for Improving the National Police Training System. In Poland, we saw what is known as general European practice: when higher education for police primarily focuses on practical basic training, specialisation and skills improvement. Besides that, we got directly acquainted with educational structures, methodologies and research. By the way, I was surprised that a specific budget is provided for research in Poland, that there are certain state funds allocated for studies, and the results are then implemented in certain services."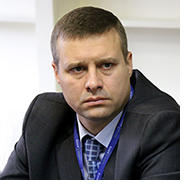 Vyacheslav Kovalyov,
NPU Deputy Chief of Staff (HR)
"I was impressed with the educational level of the Polish police, with attention drawn to the training and retraining of personnel and funding spent for these purposes. For example, an officer in Ukraine specialises only in a certain field. Our colleagues in Poland use a completely different approach. Their system might look simpler, but it is more efficient."