EUAM sets up a dialogue with the State Penitentiary Service of Ukraine
April 17, 2015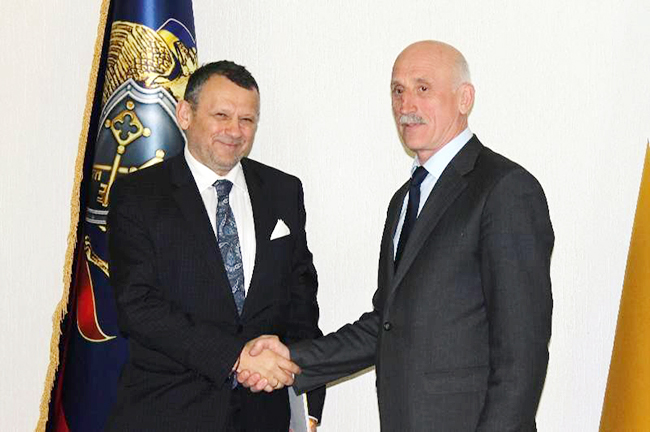 The European Union Advisory Mission (EUAM) in Ukraine has launched the cooperation between the Mission and the State Penitentiary Service of Ukraine (SPS). The Head of EUAM Kálmán Mizsei has conducted the first working meeting with the Head of SPS Volodymyr Palahniuk. SPS representatives have stressed their will to cooperate with EUAM in the framework of the Mission's mandate.
"Combining our efforts aimed at strengthening the guaranties for protection of human rights and citizens will be successful. Ukraine is going through difficult times now, but it makes us stronger. We are open for cooperation on partial principals as well as for the mutual responsibility of tasks taken", said Palahniuk.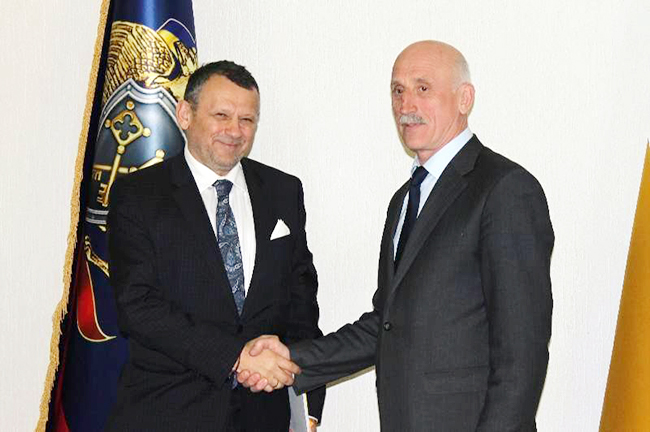 The Head of EUAM has outlined that the Mission aims not only to indicate challenges, but also to support measures to combat them advising SPS.
"The mandate of the Mission envisages the possibility to contribute on providing consultations in the development of strategic reforming law enforcement documents, including Penitentiary. This work may be carried out taking into the account existing initiatives under the auspices of the Council of Europe and other EU institutions", said Kalman Mizsei.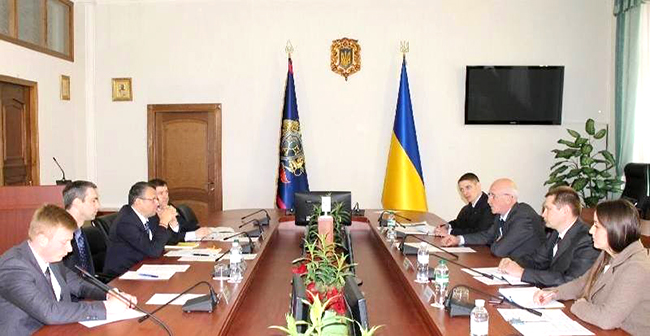 The participants of the meeting have agreed to develop an organization document (memorandum) and to establish a permanent dialogue.