EUAM roundtable explores organisational models to improve performance of law enforcement agencies
June 12, 2018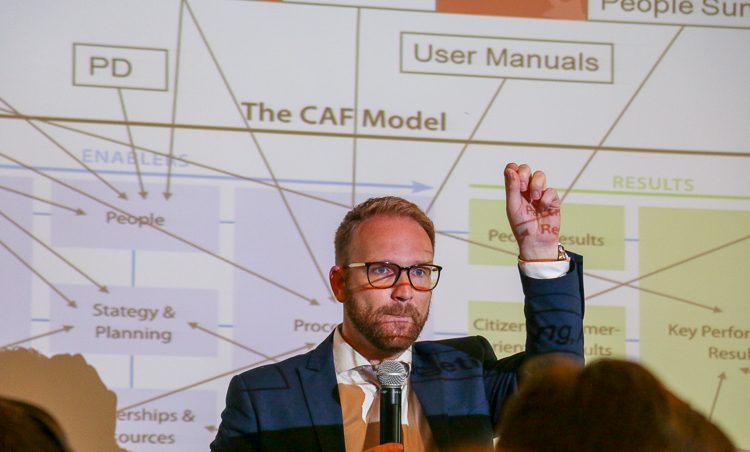 A roundtable organised in Kyiv by the EU Advisory Mission (EUAM) Ukraine proposed several organisational models used internationally to ensure high performance in law enforcement agencies and other public bodies for discussion.
"The first step to solving any problem is identifying it," said EUAM Head of Mission Kęstutis Lančinskas in his opening remarks at the roundtable. "The models discussed today provide a powerful framework for a process of continual improvement. Specific attention will be paid to the Common Assessment Framework, which is the first European quality management instrument developed by the public sector itself to improve organisational performance."
The Common Assessment Framework (CAF) is used by nearly 4000 public sector organisations all over the world, mainly in Europe. It is a citizen/customer-focused model, which focuses on the self-assessment of a public organisation in order to obtain a diagnosis and a definition of improvement actions. In this way, it acts as a bridge across the various models used in quality management, in both the public and private sectors.
EUROPOL is one of 160 organisations in the area of 'police and security' that applies this model. Moreover, 65 organisations in the area of 'justice and law' use the CAF. EUAM is working with the Ministry of Internal Affairs of Ukraine to elaborate and introduce a quality management strategy in the civilian security sector in Ukraine. The Mission is proposing different approaches, emphasising that the most important elements in any system are local ownership of any new model and sustainability in the long term.