EUAM reports progress in re-attestation, a 'key step' for Ukraine
February 17, 2016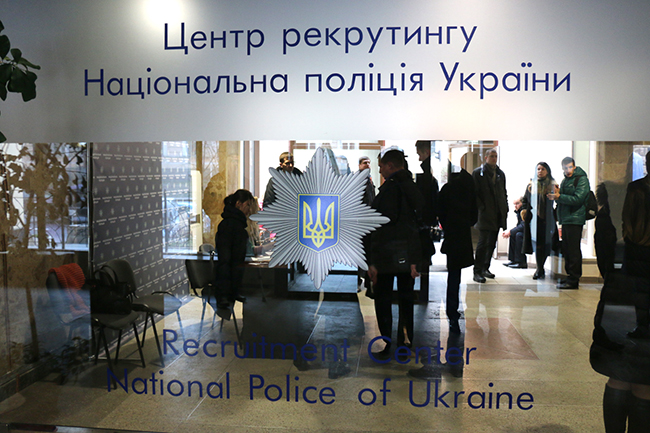 96 Normal 0 false false false EN-US X-NONE X-NONE /* Style Definitions */ table.MsoNormalTable {mso-style-name:"Table Normal"; mso-tstyle-rowband-size:0; mso-tstyle-colband-size:0; mso-style-noshow:yes; mso-style-priority:99; mso-style-parent:""; mso-padding-alt:0cm 5.4pt 0cm 5.4pt; mso-para-margin:0cm; mso-para-margin-bottom:.0001pt; mso-pagination:widow-orphan; font-size:12.0pt; font-family:Calibri; mso-ascii-font-family:Calibri; mso-ascii-theme-font:minor-latin; mso-hansi-font-family:Calibri; mso-hansi-theme-font:minor-latin;}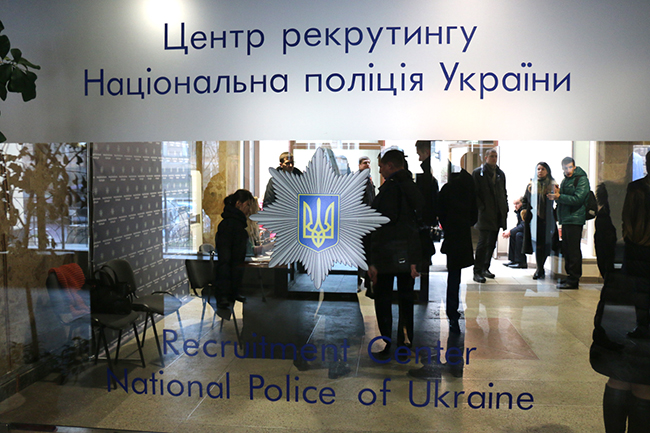 Strategic advisors at EUAM have welcomed the progress made in the re-attestation of Ukrainian police officers. Last year, the Ukrainian government decided that police officers in the newly created National Police of Ukraine would undergo a process of re-attestation – requiring them to sit a number of examinations to test their suitability for their jobs. Re-attestation is seen as a priority in reform of the police – it also demonstrates to the public that the police officers that serve the community are indeed the best-qualified candidates for the job.
EUAM has acted as an observer and advisor in reattestation through meetings with experts, civil society organisations and officials as well as selective observations at reattestation sites in Kyiv (17 December 2015) and Khmelnitsky (21-23 January 2016). The contribution of international experts to reattestation adds to the credibility of the process. Maintaining the involvement of EUAM and other expert missions is therefore crucial. The process is being rolled out across the country and it is expected that by the end of September 2016 that over 130,000 police officers will have completed their reattestation.
"Reattestation is a key step in Ukraine's reform process," said Peter Appleby, Head of Operations at EUAM. "From our observation of the process in Kyiv and Khmelnitsky, it is clear that the reattestation process is being improved and weaknesses are being addressed. We are a strong supporter of Ukraine's reforms and welcome re-attestation, but we will continue to recommend also where we think further improvements to the process can be made."
The reattestation process formally started on 18 November 2015 and one aspect of the process that is new for police reform in Ukraine is the involvement of civil society organisations, ensuring greater community participation in reforms.
"The major difference with this re-attestation compared to previous reform efforts," said Serhii Pernykoza, Program Assistant at the Association of Ukrainian Human Rights Monitors on Law Enforcement (UMDPL), "is that the public was actively involved in the re-attestation commissions. This made the process more public, significantly reduced the number of possible frauds, and allowed to objectively determine whether a police officer is capable to continue his or her work in the police."
Recommendations that EUAM is making to strengthen the process further include the proper allocation of time for the process, improving communication with police officers, guaranteeing the independence of the process, and ensuring that there are support programmes in place for those who fail the tests. EUAM also recommends that reattestation is accompanied by comprehensive Human Resources reform – providing a sustainable career development path for police officers with meritocratic selection processes is a strong defence against possible corruption and nepotism.