EUAM provides training for Ukrainian customs officers and will donate 323 drug detection kits to strengthen fight against drug trafficking
September 29, 2016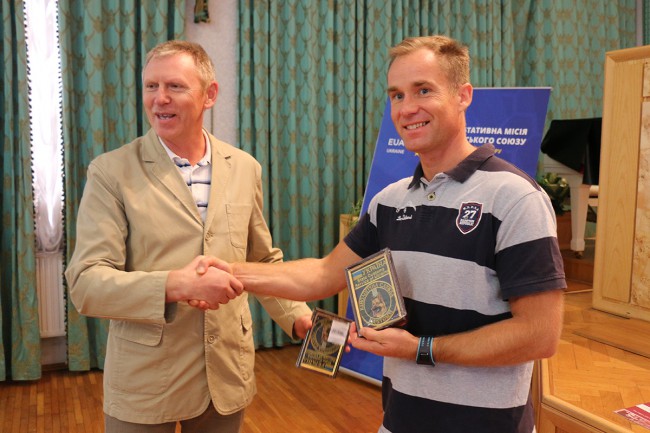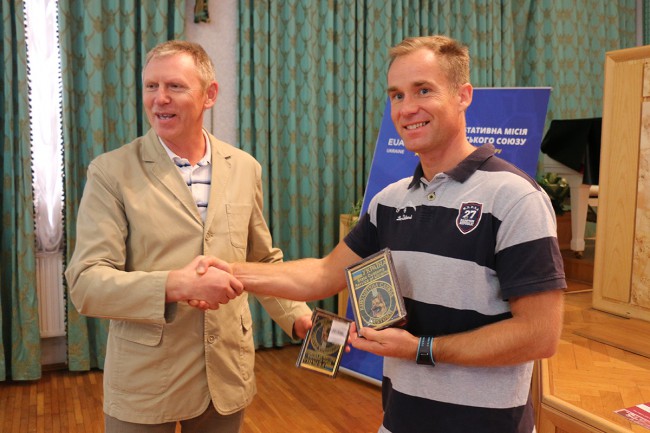 Due to Ukraine's geographical location as well as recent instability, the country is used as a smuggling route for drugs from Asia and Latin America to Europe. To strengthen the ability of staff in the State Fiscal Service of Ukraine to detect and analyse narcotics in addition to the substances which are used to make them (precursors), the EU Advisory Mission Ukraine (EUAM) organised two two-day training sessions from 26 – 29 September 2016. A total of 50 customs officers from the whole of Ukraine were trained. These sessions build on and reinforce support provided by other EU donors (EU Border Assistance Mission, EU Support Group for Ukraine, EU Delegation, Twinning projects, Deutsche Gesellschaft für Internazionale Zusammenarbeit) as well as other international partners.
The training, which was delivered by Grzegorz Czerniewicz from the Polish Customs Administration, focuses on two interlinked components. First, how to detect and analyse narcotics and precursors, for example by conducting risk assessments and introducing new methodologies at borders. Second, how to use technical equipment to support this work. To this end, EUAM will donate 323 drug detection kits to assist customs officers carry out their duties. This will ensure that every regional Customs House in Ukraine will have 10-12 kits.
"As a result of the Deep and Comprehensive Free Trade Agreement signed with the EU, Ukraine's economy is expected to become increasingly integrated with the rest of Europe. Inevitably, criminals will also try and take advantage of the increased opportunities for trade to carry out illegal activities. We therefore welcome the fact that the State Fiscal Service has asked for international assistance to tackle the problem of smuggling of drugs, weapons and people," said Anastasia Zavada, Customs Services Officer at EUAM.
The training was carried out according to the 'train the trainers' approach and participants in the course were as a result also given advice on how to be effective trainers. These graduates of the course, who are mostly mid-level managers, chief and senior inspectors in units counteracting drugs trafficking and smuggling of weapons, will now be expected to pass on their acquired knowledge to their colleagues.