EUAM organizes study visit to Sweden for National School of Judges
November 16, 2022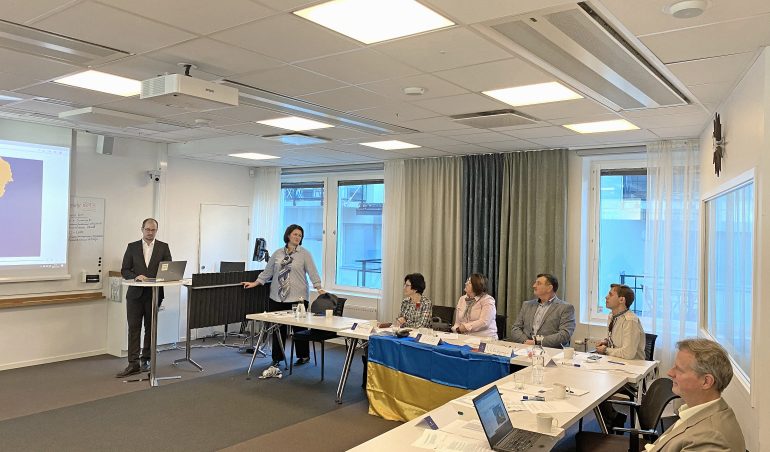 On 9-11 November 2022, the delegation of the National School of Judges of Ukraine (NSJ) visited Stockholm, Sweden, on a study visit organized by the EU Advisory Mission Ukraine (EUAM) and hosted by the Swedish National Courts Administration. As part of the visit that focused on the judicial training, the Ukrainian delegation familiarized with the Swedish Learning Management System and methodology of the Swedish Judicial Training Academy and Swedish Prosecution Authority.
During this three-day learning trip, the representatives from Ukraine were joined by a delegation from Palestine. The groups learned about different types of training for both sitting, as well as newly appointed judges and law clerks. Special attention was paid to different training modes, including e-learning, with special emphasis on training needs and training assessment. The interactive workshop design allowed the participants to benefit from bilateral discussions on judicial training, sharing their experience in Ukraine and Palestine.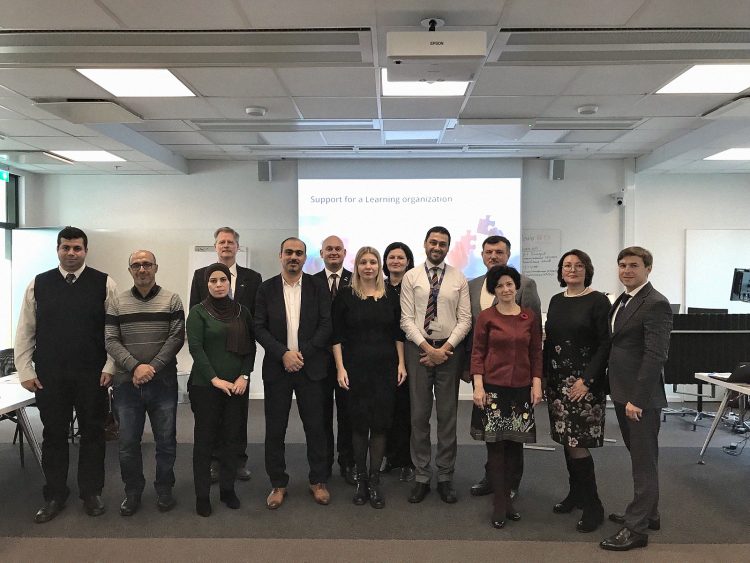 Thanks to the visit, the Ukrainian delegation gained an advanced knowledge on and specific techniques for judicial training in Sweden allowing them to enhance similar training in Ukraine. By organizing the study trip, EUAM continues cooperation with the NSJ and will continue providing overwhelming support to the Ukrainian Rule-of-Law institutions.