EUAM opens cooperation for civilian security sector reform interlocutors in Poltava
August 04, 2015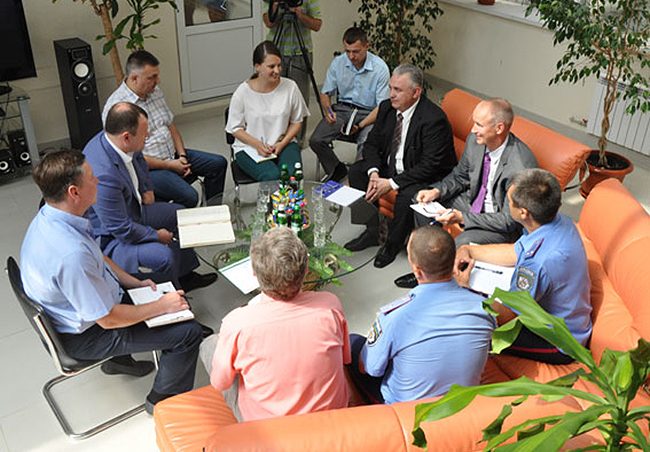 The European Union Advisory Mission representatives discussed reforms in law enforcement and civilian security sector with Regional police, State regional administration, State emergency service and Public Prosecutor's office of Poltava region.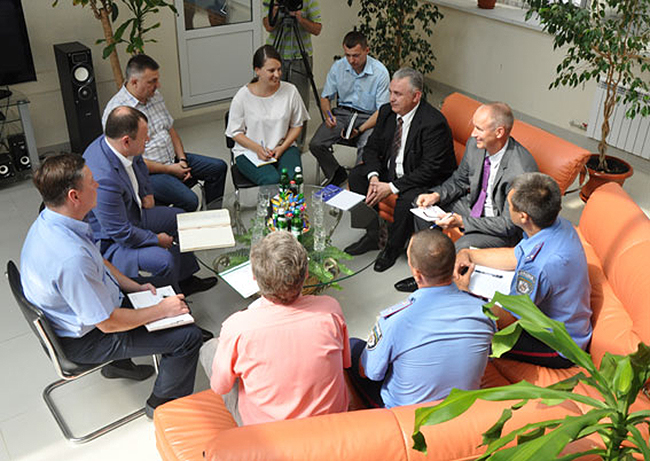 The Deputy Head of Poltava regional administration Andriy Pisotskiy updated the EUAM team on the general situation and the territorial-administration reform. In the upcoming period 503 local councils will be merged into 57 local councils. The aim of the decentralisation process is to pass responsibilities and financial tools to the local authorities for implementation. The deputy governor also outlined that Poltava Region will follow the reform regarding the new Patrol Police. He stressed the importance of using best European practises in the civilian security sector reform: "Poltava region is open for cooperation. Our law enforcement agencies have to comply with European practises which are clearly law abiding in order to rebuild the trust of people".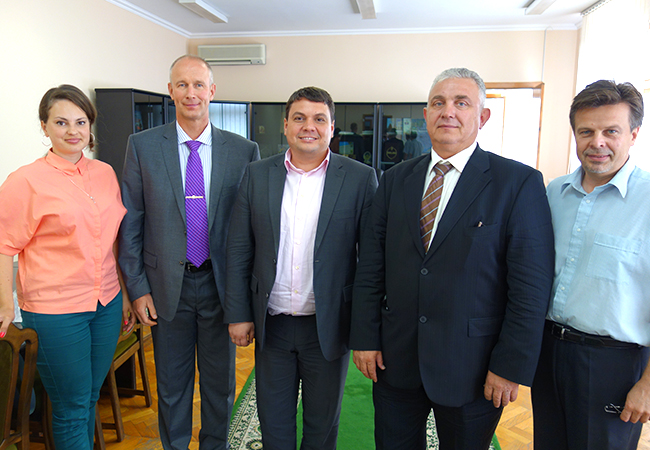 The Chief Public Prosecutor of Poltava region, Jan Strelyuk informed the EUAM team on the implementation of the "Law on Public Prosecutor's Office". According to the reform (as the number of staff should be downsized to 15 thousand prosecutors for whole Ukraine) 137 prosecutors were already dismissed in Poltava region. Jan Strelyuk has also explained the conditions and procedures of the open competition for the local prosecutor positions adding that the majority of applicants are coming from the present staff members. The Prosecutor of Poltava also updated the Mission's team on measures taken and results achieved of the anti-corruption campaign in the prosecutor's office.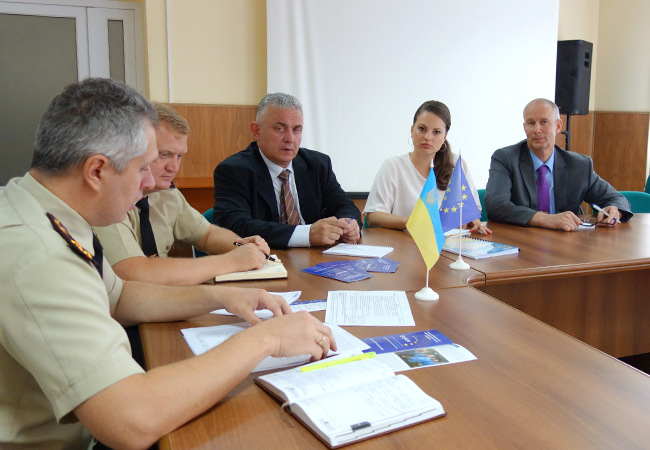 The civilian security sector reform was the key topic of the meeting with the Head of Poltava regional police, Oleg Bekh. He briefed the EUAM delegation on the 'oblast' situation mentioning the 16% raise of the criminality level. The Head of Poltava regional Police also introduced the "Emergency Call Centre" project which accumulates calls from citizens, contacts patrols and provides advice to victims. Oleg Bekh welcomed cooperation with EUAM in order to reform the law enforcement system and strengthen the public trust.
The Deputy Head of State Emergency Service Department of Poltava Region, Oleg Gorbenko, explained the challenges regarding the accommodation of IDPs in the area. There are almost 30 thousand people from the conflict areas seeking shelter in the region.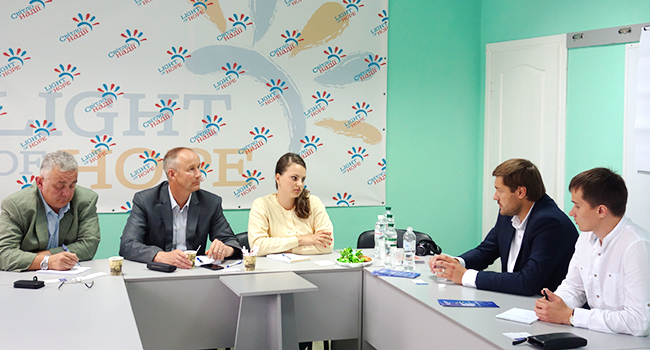 The EUAM delegation consisted of outreach team: Stanislav Bezovsky, Pekka Hyytiainen and Ganna Striletska.