EUAM meets Council of Judges
January 19, 2015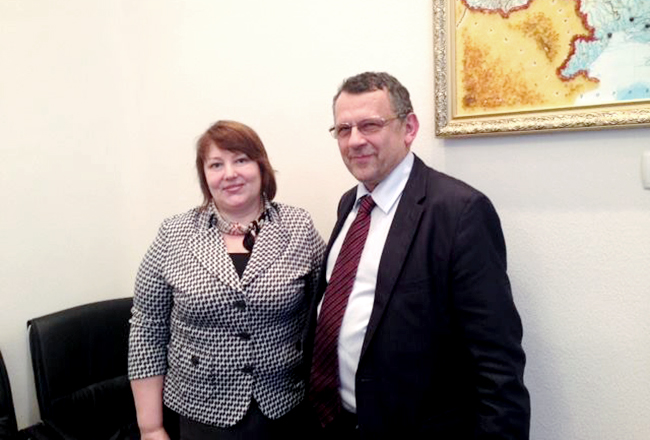 On January 19th the Head of EUAM, Kálmán Mizsei, had a meeting with the Chairperson of the Council of Judges, Mrs. Valentyna Simonenko to discuss the developments in the judicial reform process in this field.
The Council of Judges is responsible for the enforcement of the decisions of the Congress, the highest body of judicial self-government, and their implementation in the period between two congress sessions.
The Council also decides on the convocation of the Congress.