EUAM joins forces with Romanian National Anticorruption Directorate for anti-corruption reform project
July 08, 2016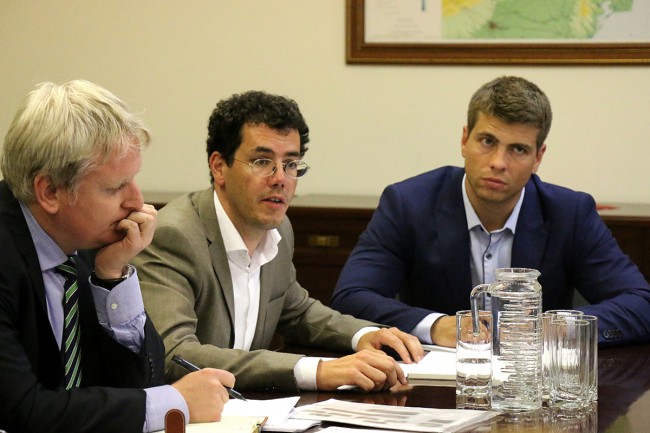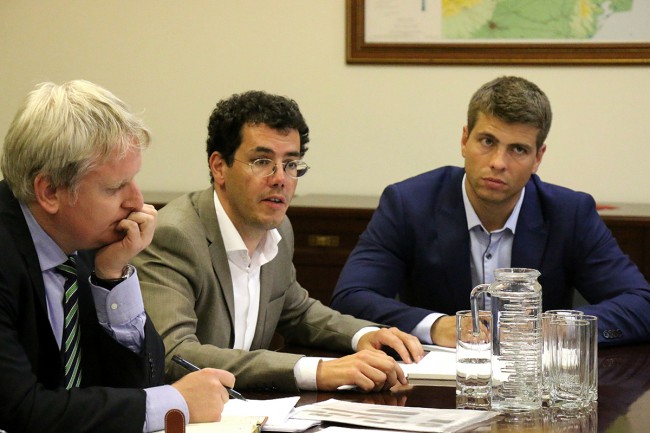 Exchange of experience is always important especially when it comes to newly established and unique agencies such as the National Anti-Corruption Bureau of Ukraine (NABU) and the Specialised Anti-Corruption Prosecutor's Office of Ukraine (SAPO). For this purpose, EUAM facilitated a three-day working visit of a delegation from the National Anticorruption Directorate of Romania and the Romanian Prosecutor's Office attached to the High Court of Cassation and Justice. Members of the delegation held a range of meetings with NABU, SAPO as well as local anti-corruption NGOs in order to make an institutional and training needs assessment for the abovementioned agencies.
The visit is part of a larger bilateral project funded by the Romanian government – for 'Strengthening the institutional capacity of Ukrainian judicial authorities to investigate corruption cases'. It foresees a set of trainings for detectives and analysts of NABU and specialized prosecutors of SAPO. Among the topics that are of particular interest for NABU and SAPO are modern IT technologies and their use in investigations, work with under-cover agents, independent wiretapping, advanced data collection and analysis, and investigation of illicit enrichment. These topics will be integrated into the agenda of forthcoming training activities that will take place this autumn in both Kyiv and Bucharest.
"The history of the establishment of our institutions is very similar, we have faced the same problems and challenges. And of course, we are ready to share our experience and solutions," said Horatiu Ovidiu Baias, Chief Prosecutor of the National Anticorruption Directorate of Romania.
The Romanian Anticorruption Directorate, established 16 years ago, has already proven its professionalism and efficiency. Only in 2015 over 1,250 defendants were prosecuted for high and medium-level corruption, including the prime minister, five ministers, 16 MPs, five senators, around 100 mayors and county council chairpersons. Moreover, Romania has showed impressive results in the fight against corruption, moving from 85th to 58th place in Transparency International's Corruption Perception Index over the past 10 years – which makes the Romanian experience extremely valuable for Ukraine.