EUAM in Volyn: Guards of no man's land
August 20, 2015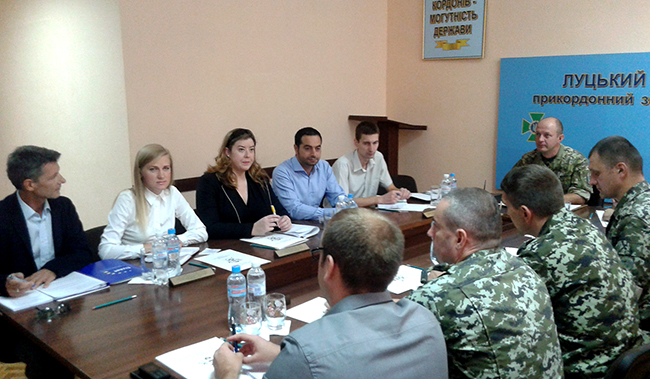 A warm welcome and a strong commitment to work together, this is one of the conclusions of EUAM's visit to the Lutsk Border Unit.
State Border Guards hold the first line in the North-Western border (many of them have been drafted for the Eastern regions too), which in fact is a triple frontier. In this part of the region, Ukraine shares a small common cordon (a few kilometres) with the EU (Poland) and Belarus further North.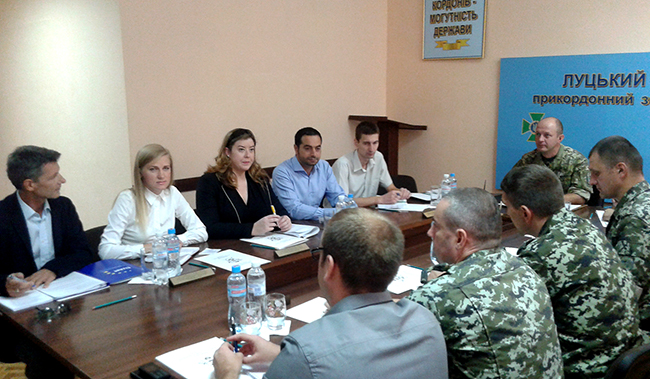 The latter reaches over 600 kilometres considering just Volyn Oblast. It is an anomalous line, being drawn not only in length, but also in depth. There is a buffer zone, a sort of "no man's land" between the checkpoints of the two countries, whose size reaches up to 11 kilometres. A big issue that complicates the Guards' work in both countries. It is a forgotten issue, which has still to be settled through ongoing discussions.
This anomaly signals the wider problem of border cooperation with Belarus. With Polish authorities, it works better, starting from a positive exchange of information and there are further potential options. Felix Gautsch, EUAM's team leader in Lutsk, explained European border management best practices through the example of another triple frontier, the one between Austria, Italy and Slovenia.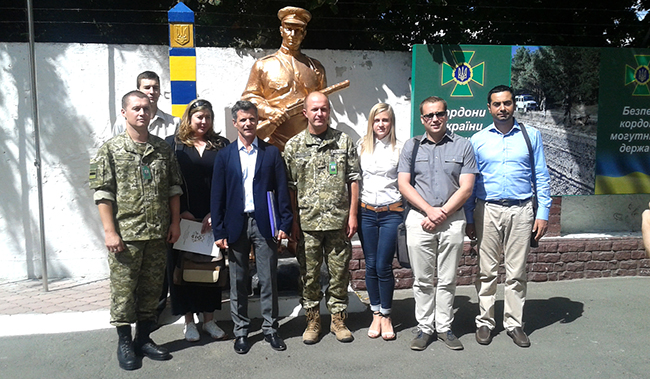 "Sitting physically together at one single location definitely is an asset. The cooperation should be a personal one. It is not only about exchanging documents,' he said.
The potential of EUAM's contribution here is tangible. Volyn's Guards are ready for it. In fact, on top of their conference hall three clocks are overlooking the space: they provide Kiev, Warsaw and Minsk time, the three displays ticking at the same rhythm and showing the same figures.