EUAM helps 600 senior local prosecutors make a successful start at work
March 15, 2016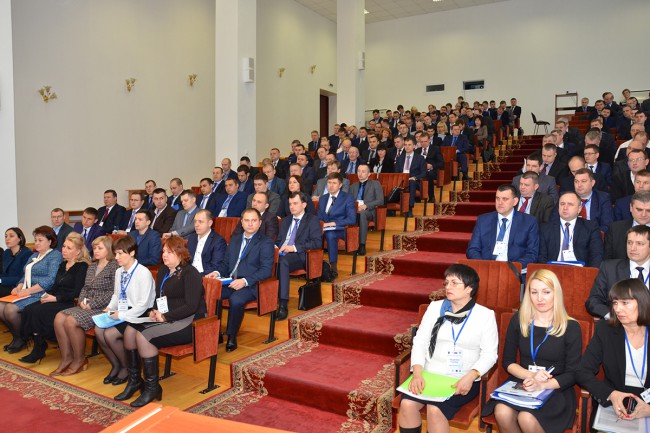 An extensive training programme for newly recruited senior local prosecutors was launched in Kyiv yesterday, 14 March by the General Prosecutor's Office and the National Academy of Prosecutors, in cooperation with the Council of Europe. It is supported by the EU Advisory Mission (EUAM) Ukraine among other international donors, and will take place over two months for four different groups at the National Academy of Prosecutors.
The training aims to give a total of around 600 recently appointed head and deputy head local prosecutors a strong start to their new jobs. They were successful in a four-stage recruitment competition which started last year to create more merit-based and effective Local Public Prosecutor's Offices (PPOs).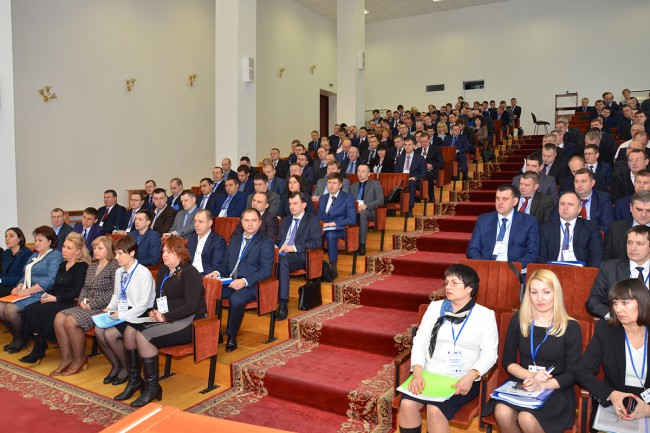 Some of these new leaders have not previously worked within PPO structures and/or have little or no previous management experience. The training will focus on the best general managerial practices as well as specific elements related to the organisation and operation of local public prosecutor's offices, and will also look at the international standards and best practices of other European countries.
EUAM's role is to deliver anti-corruption training via a session entitled 'Counteracting corruption within the prosecution system' and coordinate the group of experts for this training panel.
"Nowadays, anti-corruption is 'the order of the day' for the prosecution system and public service in general. This training should help start the process towards an effective prosecution system while it is restructuring," underlined Serhiy Derkach, Anti-Corruption Officer at EUAM.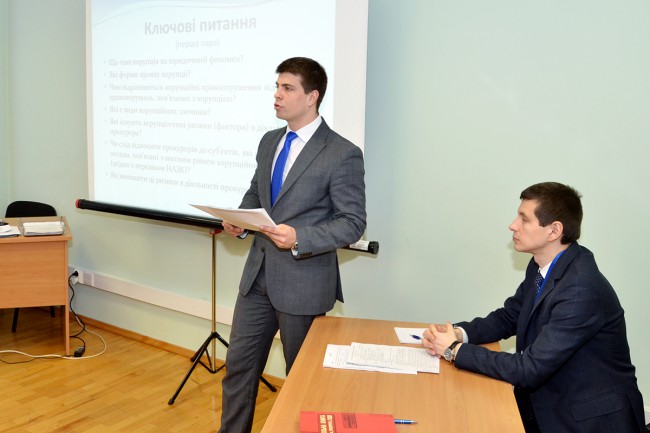 Other sessions focus on managerial skills, including HR management, prosecutorial self-governance and support bodies, procedural guidance on pre-trial investigation, pressing charges in court, agreements in criminal proceedings, professional ethics of public prosecutors, and communication.
The first group of 155 heads of local PPOs will finish their training within six days and three more sessions for the remaining new local PPOs managers are planned before mid-May. The training takes place within the framework of the Council of Europe's project 'Support for criminal justice reform in Ukraine' financed by the Government of Denmark and is supported by the EU Project 'Support to justice sector reforms in Ukraine', EUAM and the Embassy of United States in Ukraine – United States Department of Justice.