EUAM Head of Mission meets Ukrainian Minister of Internal Affairs
August 27, 2014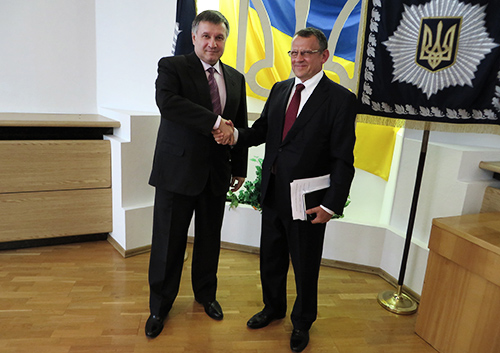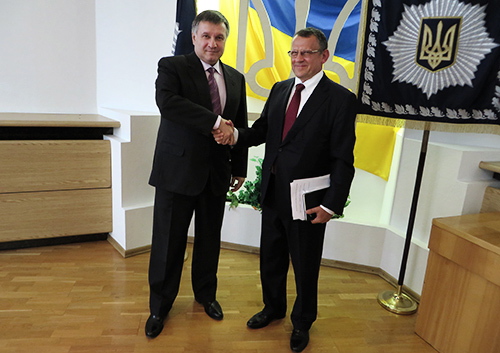 Handshake
On 27 August 2014 European Advisory Mission (EUAM) Head of Mission Kálmán MIZSEI met with Ukrainian Minister of Internal Affairs, Arsen AVAKOV.
The meeting took place in a very friendly atmosphere.
"The first step towards a productive and effective cooperation is now made", says Mizsei.
The positive state of mind in which this first contact took place is all the more significant as the Ministry of Internal Affairs is one of the focal points for civilian security matters.
AVAKOV and MIZSEI discussed how the two partners will closely cooperate in the future. Minister AVAKOV has appointed his first Deputy Minister Tigran AVAKYAN to be the mission's direct point of contact for all European integration matters and also invited the specialized EUAM advisors to become part of the Committee on reforms put in place since three months, co-chaired by the Minister and Yevhen Zakharov, an prominent member of the Open Society Foundation and the International Renaissance Foundation established by George Soros.
EUAM, which is based on an EU Council Decision of 22 July 2014, advises the Ukrainian civilian security sector reform.