EUAM Head of Mission and Chief of Staff shared their experience with Knights of Honour
February 19, 2016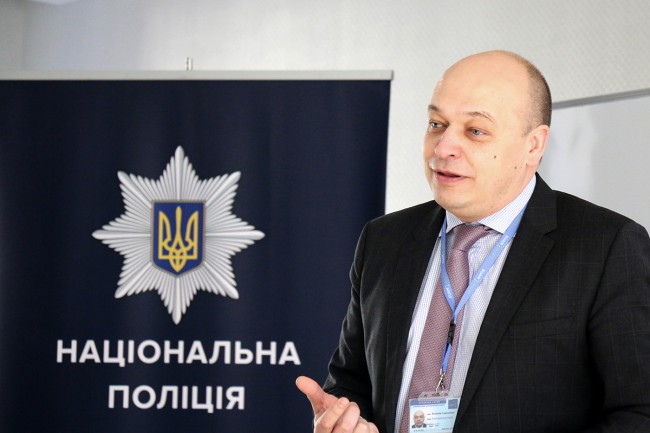 Normal0falsefalsefalseEN-GBX-NONEX-NONE /* Style Definitions */ table.MsoNormalTable {mso-style-name:"Table Normal"; mso-tstyle-rowband-size:0; mso-tstyle-colband-size:0; mso-style-noshow:yes; mso-style-priority:99; mso-style-parent:""; mso-padding-alt:0cm 5.4pt 0cm 5.4pt; mso-para-margin-top:0cm; mso-para-margin-right:0cm; mso-para-margin-bottom:8.0pt; mso-para-margin-left:0cm; line-height:107%; mso-pagination:widow-orphan; font-size:11.0pt; font-family:Calibri; mso-ascii-font-family:Calibri; mso-ascii-theme-font:minor-latin; mso-hansi-font-family:Calibri; mso-hansi-theme-font:minor-latin; mso-ansi-language:EN-GB;}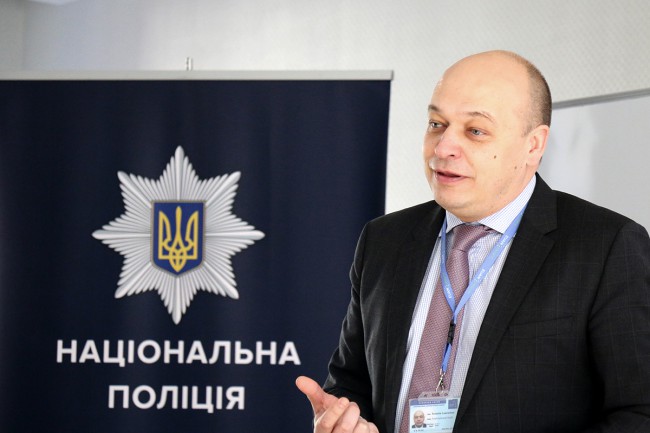 The Head of European Union Advisory Mission (EUAM), Kęstutis Lančinskas, and EUAM's Chief of Staff, Anders Landen, met a new generation of Ukrainian police officers taking part in the leadership programme, 'Knights of Honour', during the week.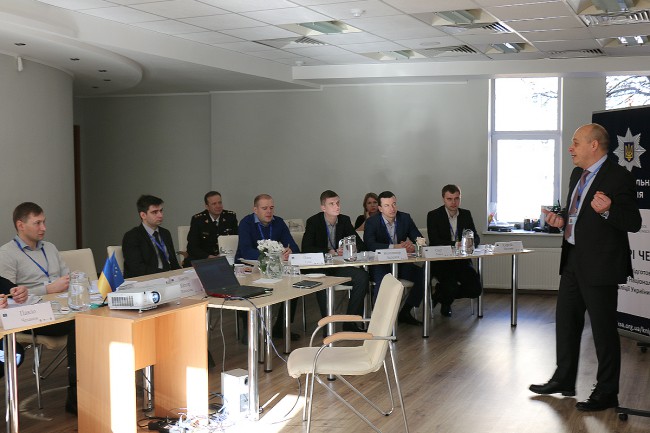 Eighteen selected "knights of honour", future leaders of National Police units, had an open discussion with EUAM representatives on professional challenges and ways to overcome them.
Both Mr Lančinskas and Mr Landen have considerable experience in policing. Mr Lančinskas became Deputy Police Commissioner General of Lithuania in 2005, before taking over as Chief of Vilnius County Police in January 2009.
Mr Landen was the Head Operations/Deputy Commissioner of the Police Authority of Dalarna, Sweden, for 13 years. In 2013, he became Commissioner, working directly under the Swedish National Police Chief.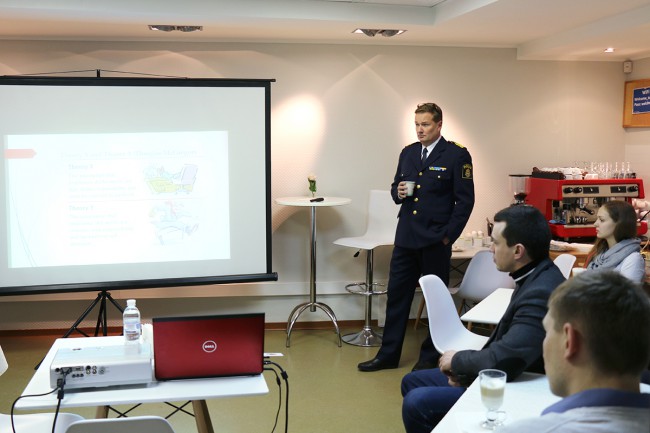 VIDEO: