EUAM donates 245 drug-testing kits to State Fiscal Service to improve capacity in fight against drug trafficking
February 07, 2017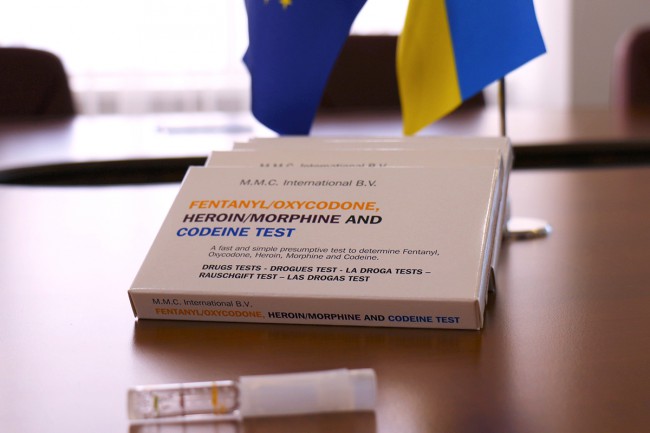 The EU Advisory Mission Ukraine (EUAM) donated 245 drug-testing kits to the State Fiscal Service of Ukraine (SFSU) today, which will assist the institution to identify and detect narcotics and the precursors used to make drugs. These kits include tests for opiates, cannabinoids, cocaine and other banned substances.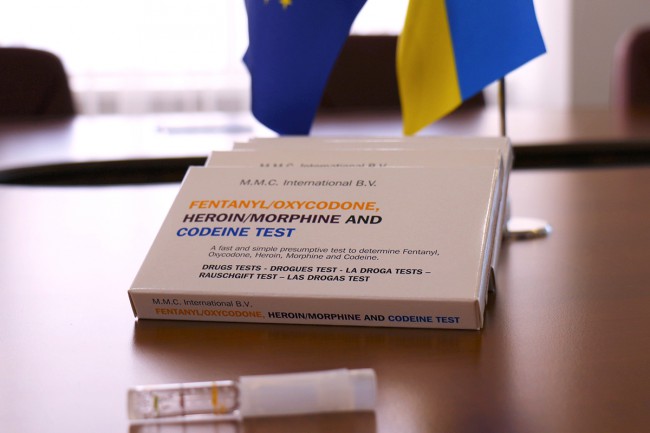 Drug testing kits
The donation forms part of EUAM's efforts to build capacity in the SFSU to fight drug trafficking more effectively. Recent assistance has included training for customs officers in how to improve risk assessments at borders as well as use methodological best practices to identify suspected criminal behaviour.
Speaking after a meeting with the Head of the SFSU, Roman Nasirov, EUAM Head Kęstutis Lančinskas said: "As Ukraine's economy integrates more with the EU via the Deep and Comprehensive Free Trade Area (DCFTA), and cross-border trade increases, enhancing cross-border cooperation in the common fight against drug trafficking becomes all the more important. Drug use carries with it a number of complementary problems for society, including family breakdown, criminality and a rise in infections such as HIV/AIDS. We are proud to be helping Ukraine as it works to meet these challenges."
The meeting between the Head of EUAM and the Head of the SFSU focused on future cooperation including human resources, procuring equipment, training and human rights and gender issues.
"International assistance is greatly appreciated," said Mr Nasirov. "This is especially true when assistance comes from colleagues working in the same areas as us. We want to make sure that we have the right staff using the right equipment, following the right processes. We share a border with four EU countries and so EU assistance is particularly helpful."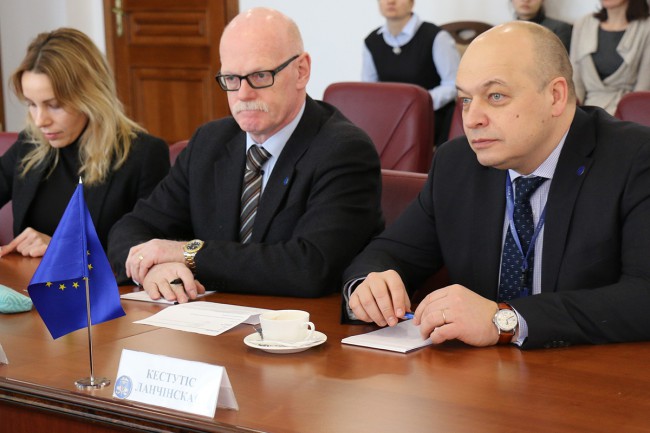 Brian Richard, EUAM Head of Strategic CSSR and EUAM Head, Kęstutis Lančinskas

EUAM donates 245 drug-testing kits to State Fiscal Service to improve capacity in fight against drug trafficking
is licensed under a
Creative Commons Attribution-Share Alike 4.0 License
.