EUAM delegation met with representatives of MoIA in Dnipropetrovsk
July 15, 2015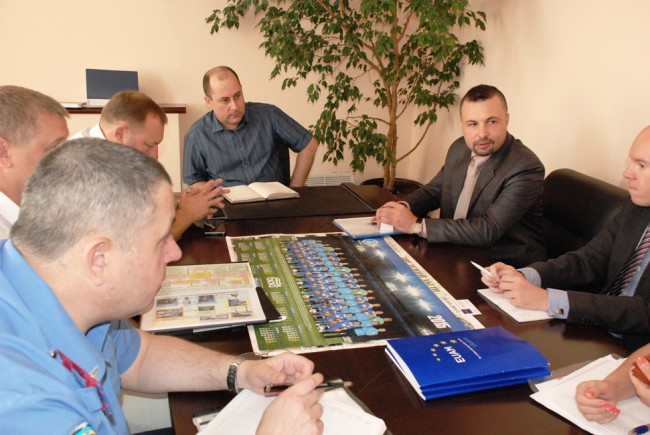 A EUAM delegation met with the representatives of the Main Department of the MoIA in Dnipropetrovsk region in order to discuss the EUAM mandate and establish areas of future cooperation. The Deputy of Chief police in Dnipropetrovsk region Col. Bakhchev Kostyantyn Victorovych, Deputy Chief of Police Col. Chudnovskyi Oleksander Victorovych, (responsible for coordination of law enforcement, military and volunteer battalions), Acting Head of Investigation Department Kurachenko Mihail Vitaliiovych, Head of Uniformed Police Plohii Volodymyr Mykolaiovych, Deputy Chief of Staff Baranetz Vasylii and the Head of Chancellery Mizelnyk Oleksii Ivanovych welcomed the EUAM delegation to the region. EUAM Regional Outreach Officers Mihaita Barbutu, Jasper Ritzema and Regional Outreach Assistant Ivanna Ilchenko presented a mission outline and outreach operational concepts.
Both parties discussed current policing policy in the region and identified future joint opportunities.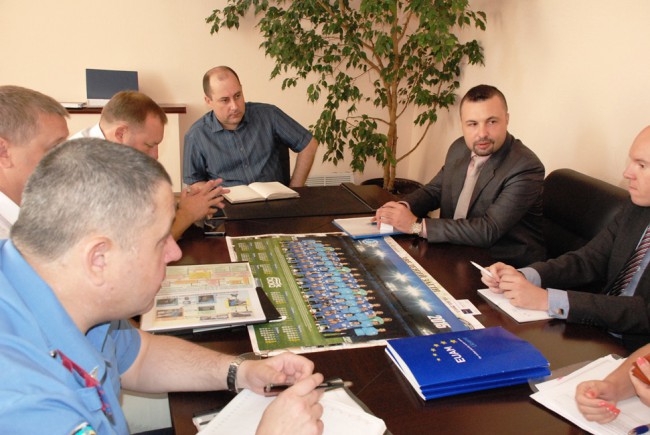 Among the issues that were discussed was the police response times in rural areas. The Deputy of Chief police in Dnipropetrovsk region Col. Bakhchev Kostyantyn highlighted police response in rural areas as being slower than in the cities. He went on to say that studying response times in other regional areas and utilizing lessons learned is a priority. A position that found agreement from other delegates.
'The Sambir Police project, which is supported by EUAM, is a good example of how effective Ukrainian police could be. This project should be extended to other cities in Ukraine,' said EUAM's Mihaita Barbutu.
Criminal investigation processes in the region were also discussed.
Regional outreach officers and their colleagues from Dnipropetrovsk agreed that discussing an improved model of police station will be key to further discussions.