EU Civilian Operations Commander and new EUAM Head pledge commitment to Ukraine's reform efforts
February 05, 2016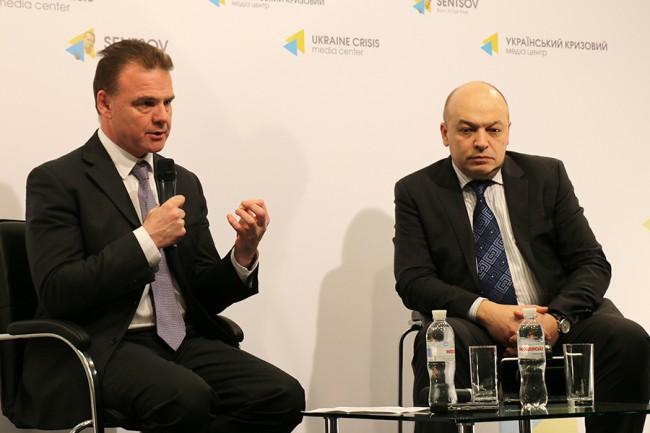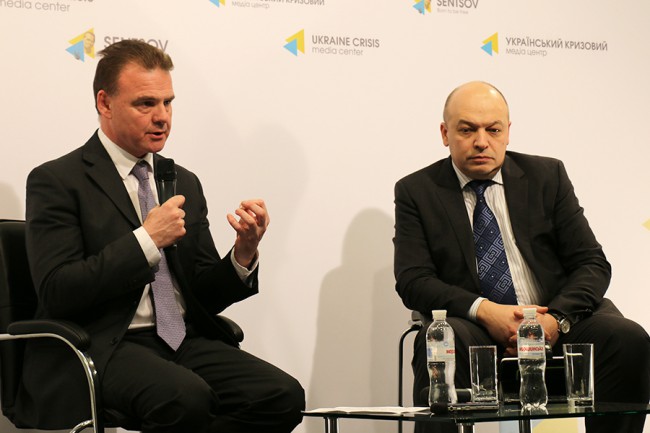 The European Union's Civilian Operations Commander Kenneth Deane today reaffirmed the commitment of the European Union Advisory Mission Ukraine (EUAM) to supporting Ukraine's reform of civilian security sector agencies such as the police, judiciary and security services, and said that EUAM's new Head, Kęstutis Lančinskas, had the ideal profile to implement the Mission's strengthened programme of activities.
Mr Deane, who is responsible for 10 of the EU's crisis management missions around the world – including EUAM – was speaking to journalists at the end of a two-day visit to Kiev, where he held discussions on reform efforts with Ukrainian counterparts including the Minister of Internal Affairs, Head of the National Police, and General Prosecutor.
EUAM, Mr Deane explained, is demonstrating its support for Ukraine's reform efforts through a revised programme of activities that now provides hands-on support such as training and projects initiatives, as well as strategic advice.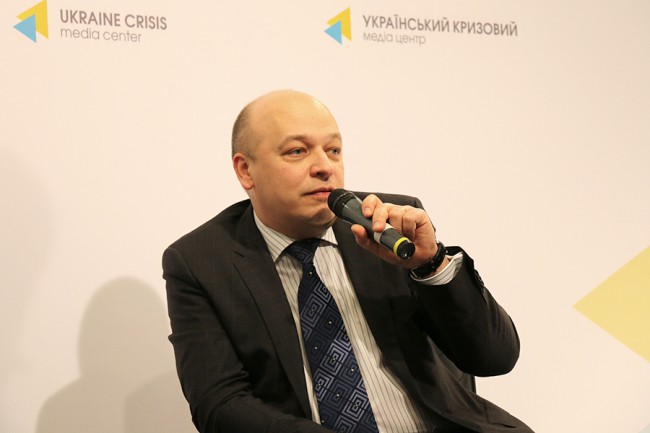 "The ultimate goal for Ukraine is to create a civilian security sector that is efficient, accountable, and enjoys the trust of the public," said Mr Deane. "In order to achieve that, EUAM has defined five key priorities for the Mission: delineation of competencies, community policing, public order, criminal investigation, and human resource management."
Mr Lančinskas, who is the former Head of Vilnius Police in Lithuania and who was involved in that country's reform efforts ahead of its accession to the European Union, said that he is ready for the difficult challenges that lie ahead.
"With the right amount of dedication and ambition, I believe that change is possible, he said. "I am committed to leading the Mission's support for that process of change together with our Ukrainian partners."