E-declarations of assets and the fight against corruption in Ukraine receive support from EUAM in the form of strategic advice, mentoring, training and equipment
August 03, 2016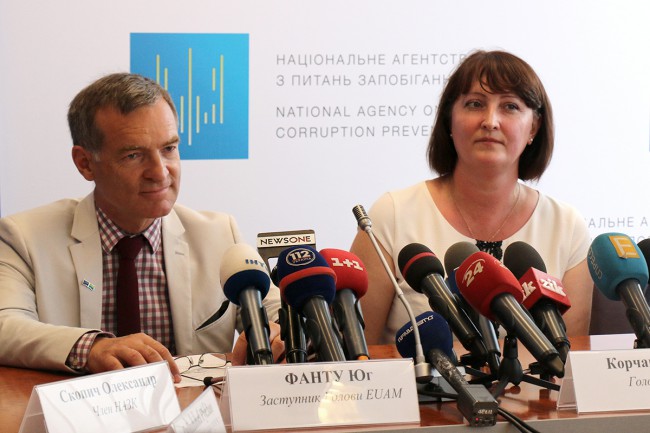 Less than two weeks before the launch of the e-declarations system for assets in Ukraine, the Head of the National Agency for the Prevention of Corruption (NAPC) Natalya Korchak and the Deputy Head of the EU Advisory Mission Ukraine (EUAM) Hugues Fantou underlined the importance of delivering concrete results to build public trust in Ukraine's new anti-corruption framework. These comments were delivered at an event in NAPC's headquarters today.
"The launch of the e-declarations system will be a major milestone for NAPC and for Ukraine," said Mr Fantou. "Creating transparency about assets in this country will contribute to ensuring that public officials are accountable to citizens. It is for this reason that the EU has insisted on this as one of the conditions for visa liberalisation."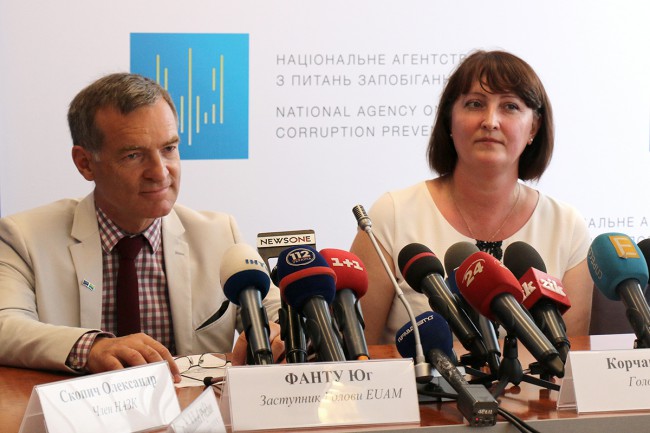 EUAM has supported NAPC as well as the other bodies created as part of Ukraine's new anti-corruption framework from the start. The Mission has provided strategic advice in the drafting of anti-corruption legislation, training, equipment and mentoring. EUAM participated as an observer in the selection of NAPC's senior management and has provided advice on several issues, including organisational matters and networking in line with international standards and European best practices.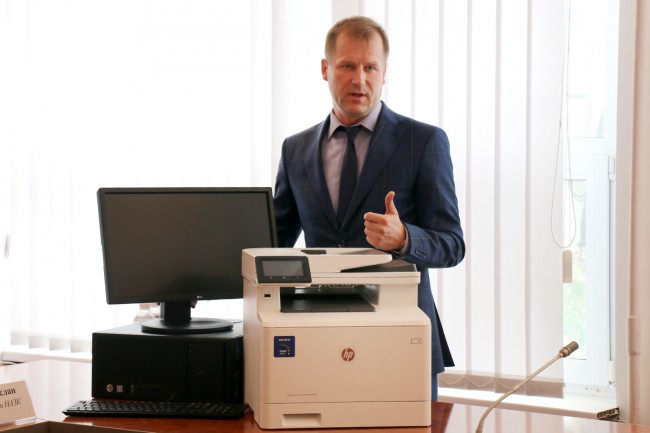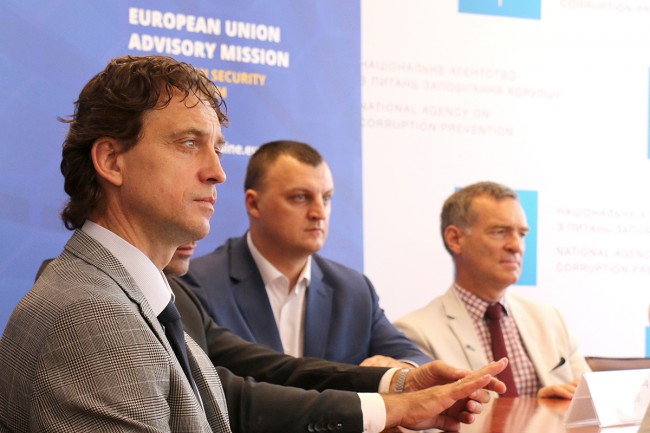 To assist with the processing of asset declarations and capacity building, EUAM today donated 20 computers and 5 printers and announced that a study visit would be organised in September to visit Slovenia's Commission for the Prevention of Corruption. Mr Fantou confirmed that the Mission was discussing further projects with NAPC and stressed EUAM's commitment to the fight against corruption in Ukraine.
"The support of the international community has been very important for NAPC in our set up phase," said Ms Korchak. "We have received assistance from a number of institutions and look forward to our continued cooperation as we move towards becoming fully operational."