Dialogue to prevent violence – EUAM and Czech police deliver 'dialogue police' training in Dnipro
March 28, 2017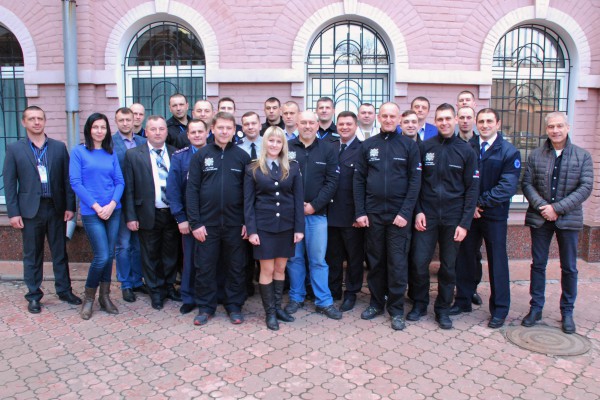 Police officers from Dnipro and the surrounding region completed a four-day training session in dialogue policing on 24 March delivered by experts from the EU Advisory Mission Ukraine (EUAM) and the Czech Police. Dialogue policing is a crowd-management technique, which was developed over a decade ago in Germany and Sweden and is now standard practice in EU countries.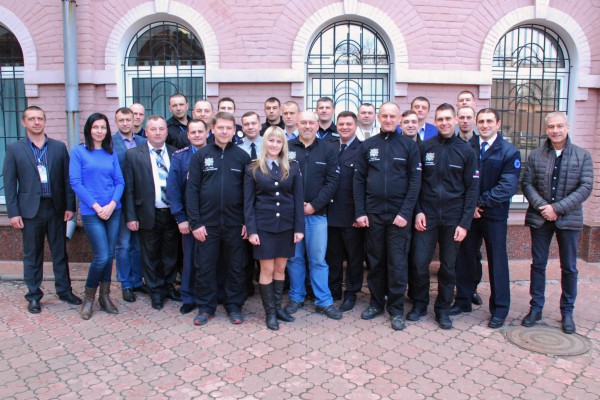 Trainees and trainers
It has proven to be an effective tool in preventing violence during large gatherings of people, for example during demonstrations or football matches. The training, which has already been delivered in Kharkiv, Khmelnitsky and Lviv focuses on topics such as how to set up anti-conflict teams within the police, the psychology of crowds, and case studies in crowd management.
At the centre of the dialogue policing method is the idea that in a democracy, the role of the police is to protect the rights of citizens to assemble freely. Dialogue police officers patrol crowds in small groups, wearing for example yellow, high visibility jackets instead of riot gear. They maintain contact with the people in the crowd, so that everyone understands their rights and responsibilities and participants are protected. Through dialogue with participants in a mass event, police officers work to mitigate and prevent confrontation.
"Dialogue police starts from the assumption that the police are there to facilitate events such as demonstrations, but also ensure that these events take place peacefully," said Neculai Oprea, EUAM Public Order Trainer. "It's a very useful tool in democratising the approach to policing."
A dialogue policing approach does not mean abandoning traditional crowd management techniques. If violence does occur, then police officers are trained to respond to this. Dialogue policing starts from the assumption however that the most effective way to avoid violence is to build a relationship with the public, police in a low-key fashion and only use more robust policing methods when absolutely necessary.
EUAM will continue to provide support in dialogue policing methods for the National Police of Ukraine in the coming months, including in the run-up to the Eurovision song contest in May.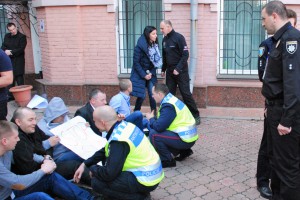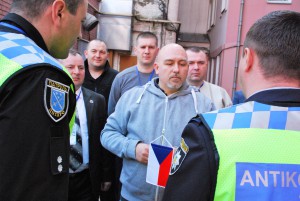 Dialogue police officers dealing with a "protest" (left), dealing with "Czech football hooligans" (right)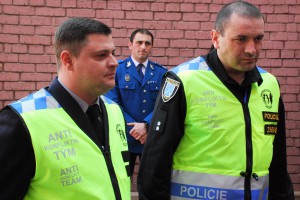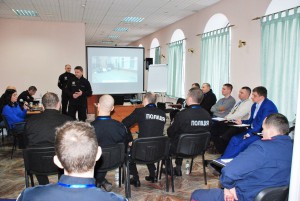 Officers in training (left), analysing photos of the training activity in the classroom (right)