Detecting drugs, ammunition and tobacco: man's best friends show their worth in Ternopil
May 12, 2017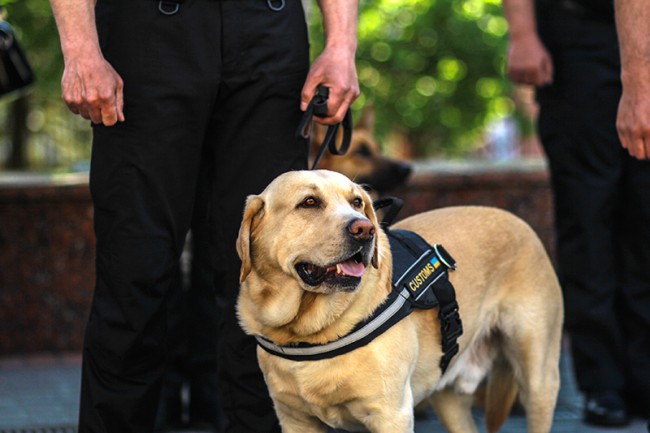 John, Xena, Iga, Lord, Filko, Argo and even Odin – these customs experts are able to find drugs, weapons, ammunition and tobacco products no matter how well are they hidden. Plus, they work for free, because they are so devoted to their colleagues and service.
European Union Advisory Mission experts Brian Richard and Anastasia Zavada were lucky to meet them in person while attending the 3rd International Cynology Competition hosted by Ternopil National Economic University.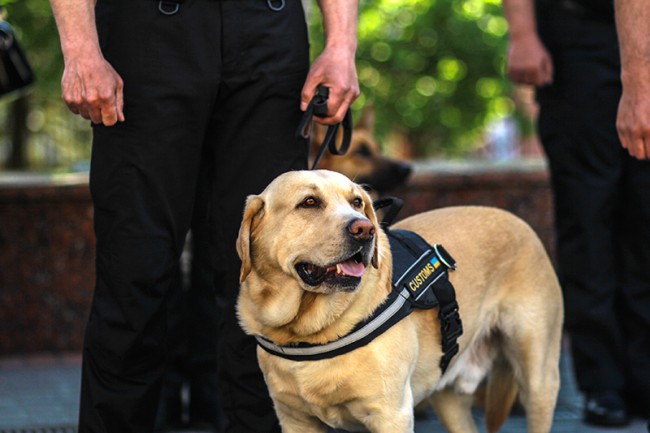 The two-day competition is held to strengthen international cooperation among customs agencies to combat drug trafficking, to exchange experience among customs authorities, to strengthen dog handlers' skills of effective use of service dogs for early detection and prevention of smuggling.
 "The service of trained dogs for customs agencies is a highly effective method, and it is also a safety measure. Dogs not just only demonstrate their love and devotion in their service to people – most importantly, they save lives," said Brian Richard, the Head of EUAM's Civilian Security Sector Reform Component.
 Ukrainian teams from the State Border Guard Service, the National Police, the Aviation Security Service of Boryspil airport and the State Fiscal Service took part in the competition, as well as agencies from Azerbaijan, Bulgaria, Georgia, Moldova, Poland, Slovakia, and Turkey.