Delegation of Parliamentarians visits EUAM Ukraine
November 22, 2022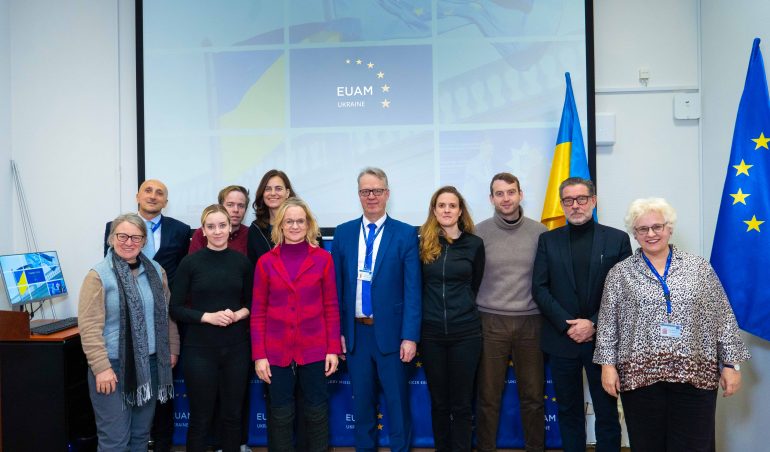 On 19 November, a delegation of EU parliamentarians belonging to the Green parties in their respective parliaments, jointly with a Lady from the UK House of Lords and a member of the Finnish parliament, visited the head office of the EU Advisory Mission Ukraine (EUAM) in Kyiv.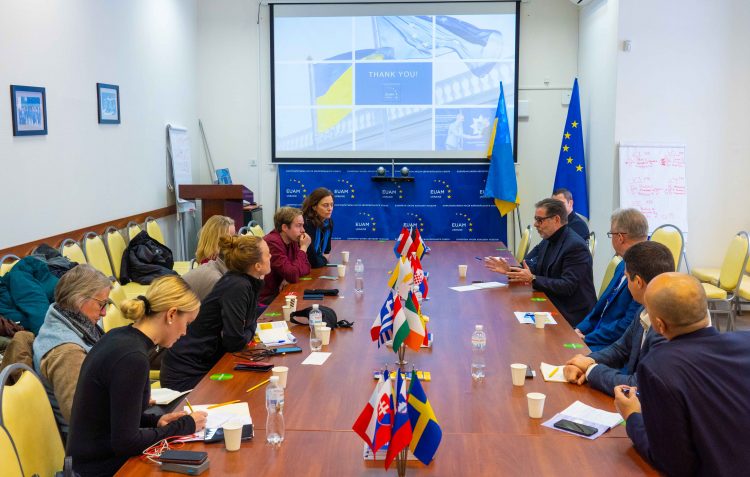 The delegation was welcomed by the Head of Mission, Antti Hartikainen, who gave a presentation on the Mission's mandate and current activities in Ukraine.
Following an introduction about the EUAM's three lines of operation and five priorities – National and State Security, Organised and Cross-Border Crime, Criminal Justice, Community Safety and Police Management, Digital Transformation and Innovation – the Head of Mission elaborated how the EUAM adapted its activities since the full-scale invasion of Ukraine by the Russian Federation.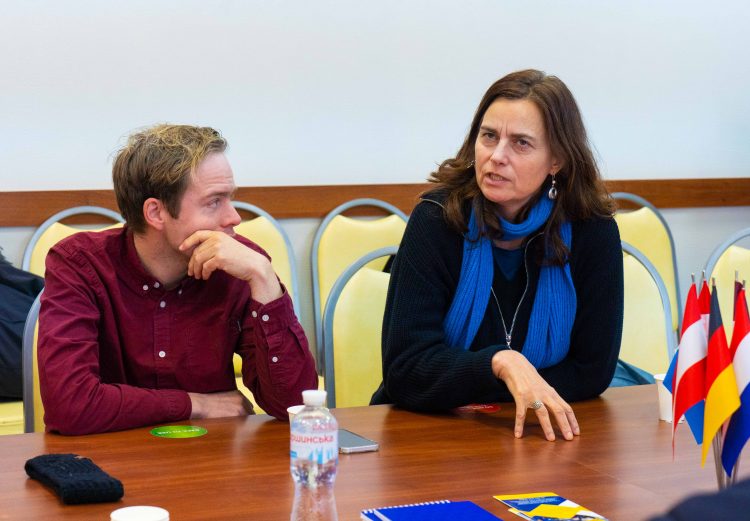 A particular focus was put on the Mission's border support activities, issues of community safety in newly liberated areas of Ukraine, as well as the assistance provided to Ukrainian prosecutors and police to investigate and prosecute international crimes. The Mission's Senior Adviser on the Investigation of International Crimes Matti Raatikainen noted that so far, over 40.000 cases of alleged war crimes had been registered with the Ukrainian authorities.
The Head of Mission also drew the attention of the delegation to the challenge of small arms and light weapons proliferation in Ukraine, which could pose a threat to the security of EU member states.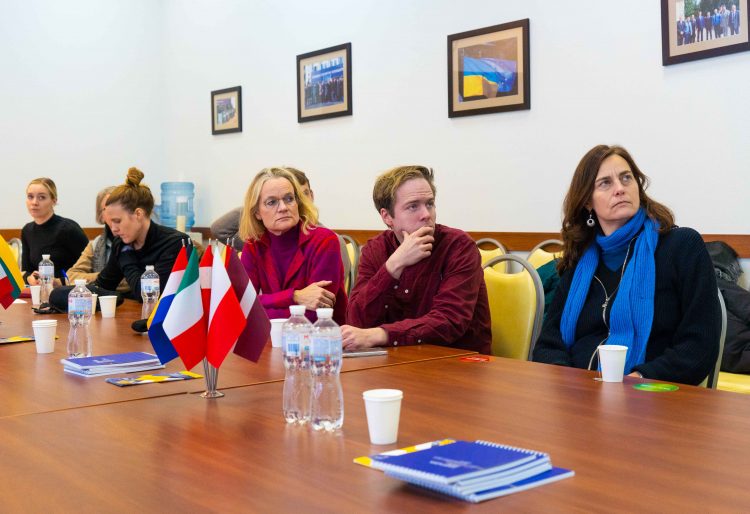 The EUAM's Gender Advisor, Gisela Duetting, pointed out the Mission's support to Ukrainian authorities and counterparts in implementing their gender strategies, including the National Action Plan 1325 on Women Peace and Security, in which accountability for gender-based and conflict related sexual violence currently take prominence. Furthermore, she stressed the importance of including a gender perspective in Mission supported community safety dialogues and local peacebuilding processes.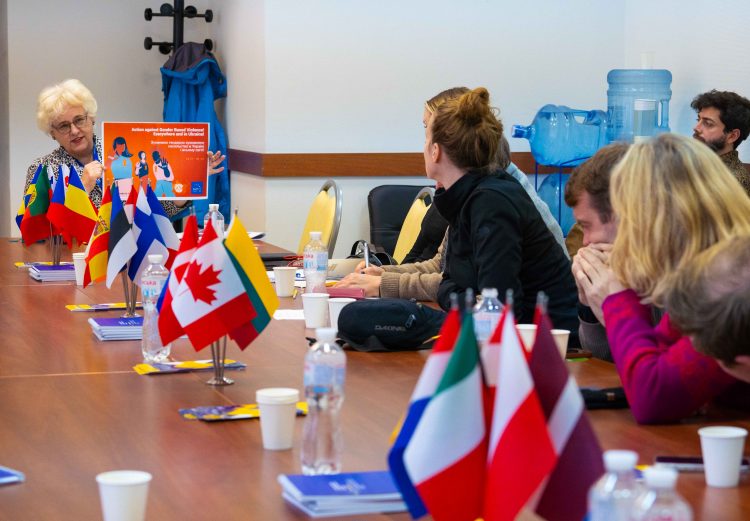 In closing, the Head of Mission emphasized that, despite the difficult working conditions in Ukraine, namely regular power cuts and air raids, the Mission was dedicated to supporting Ukraine's EU accession process through building up the resilience of the country's Law Enforcement Agencies.