"Corruption has an impact on everyone, so everyone has the responsibility to fight it", EUAM Head Kęstutis Lančinskas tells journalists and civil society representatives at joint EUAM-NABU event
November 05, 2016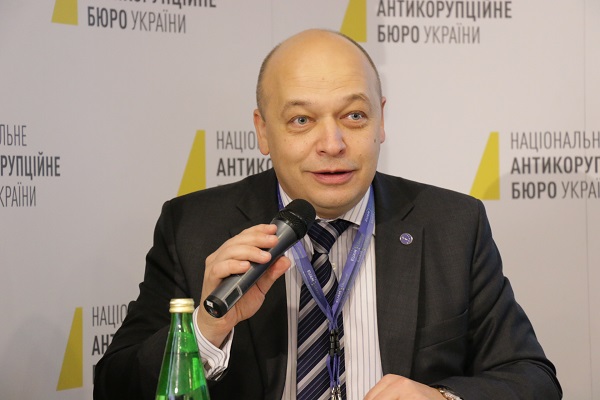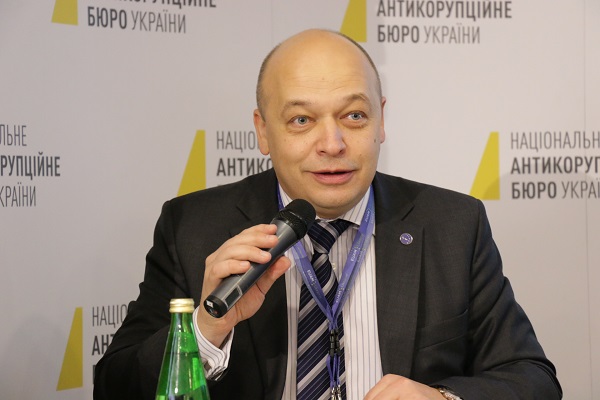 Kęstutis Lančinskas
Speaking at a joint EUAM-NABU event in Kyiv today alongside NABU Head Artem Sytnyk, the Head of the EU Advisory Mission Kęstutis Lančinskas underlined the special responsibility that journalists and civil society activists have in combatting corruption. "It would be a mistake to perceive fighting corruption as purely the responsibility of state institutions," said Mr Lančinskas. "To ensure a more transparent, more secure and more prosperous future, the responsibility to fight corruption starts with everyone. Especially journalists and civil society activists."
The event is the fourth in a series of open discussion sessions with journalists and civil society activists that EUAM has organised with NABU this year, with previous sessions having taken place in Kharkiv, Lviv and Odesa. These events seek to share information about best EU and international practices in the fight against corruption as well as provide opportunities for people who share a common objective in uncovering corruption to meet and network.
Referring to the recent submission of electronic declarations in Ukraine, Mr Lančinskas stated, "The high level of compliance with the declaration process among top-level officials in Ukraine is a positive sign and the authorities should be commended for this. But it is only the first step. For the fight against corruption to be truly successful, anti-corruption institutions such as NABU, NAPC and SAPO need to be given the capacity, resources and independence to pursue the activities they have been assigned according to Ukrainian legislation. The only people who benefit from under-resourced institutions or inter-institutional rivalries are criminals."
In addition to open discussion sessions with Mr Lančinskas and Mr Sytnyk, the audience were also given an overview of efforts to fight corruption in Lithuania delivered by Saulius Urbanavičius, Head of Lithuania's Special Investigation Service. Guardian investigations correspondent Holly Watt offered an insider's view into how the Guardian newspaper in the UK works on major anti-corruption stories, including the Panama Papers. Insights into the current gaps in Ukrainian anti-corruption legislation were provided by Viktor Chumak, MP, Deputy Head of the Anti-corruption committee of the Ukrainian Parliament.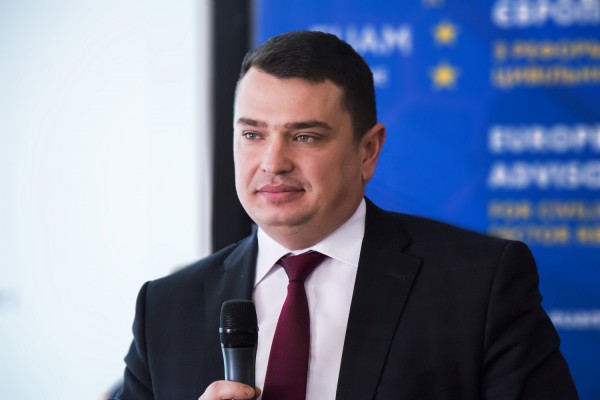 Artem Sytnyk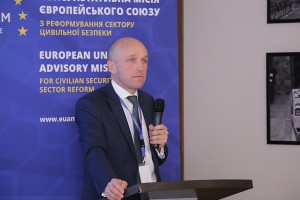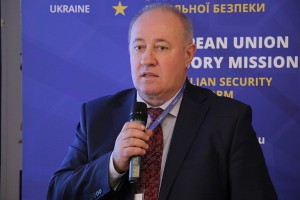 Saulius Urbanavičius & Viktor Chumak