Coordinating our efforts to support Ukraine in communicating reforms
February 01, 2017


Luciano Scambiato Licciardi, Strategic Communications Adviser and Vineta Kleine, Senior Adviser on Strategic Communications
On 31 January, EUAM organised a meeting with communications donors operating in Ukraine. The aim was to exchange information on one another's strategic communications activities and to discuss possible future cooperation for the benefit of Ukraine state institutions.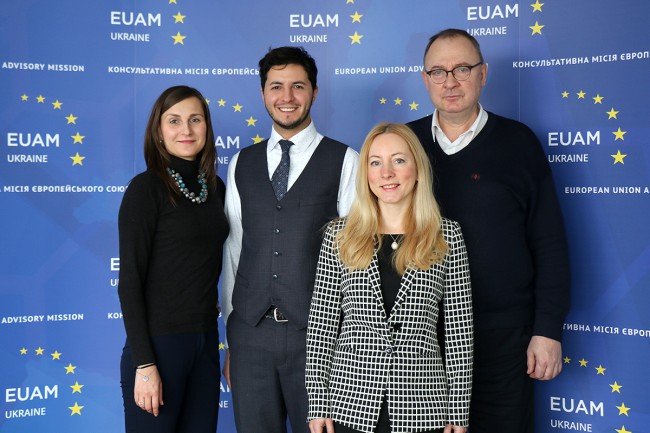 EUAM Stratcomms team, (left to right) Kateryna Shahina, Luciano Scambiato Licciardi, Vineta Kleine and Tiit Matsulevits
The EUAM Stratcomms team outlined the progress made during 2016, and presented plans for the forthcoming months. This was the first time EUAM gathered all of the main strategic communications donors together in one room, and part of the aim was to try to pool resources and guarantee a more coordinated and sustainable approach.