Communications experts complete nationwide programme of training for judge speakers
November 24, 2016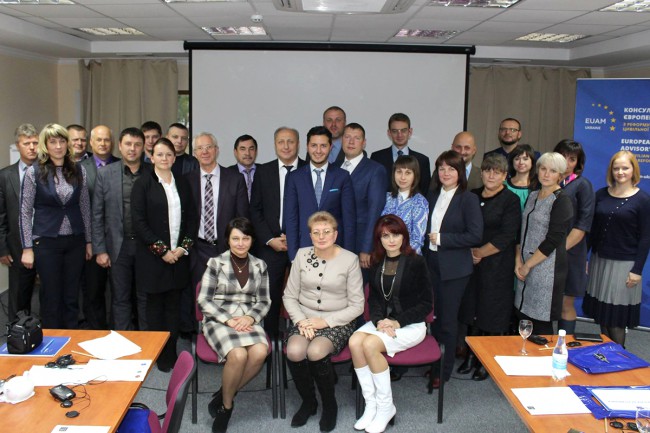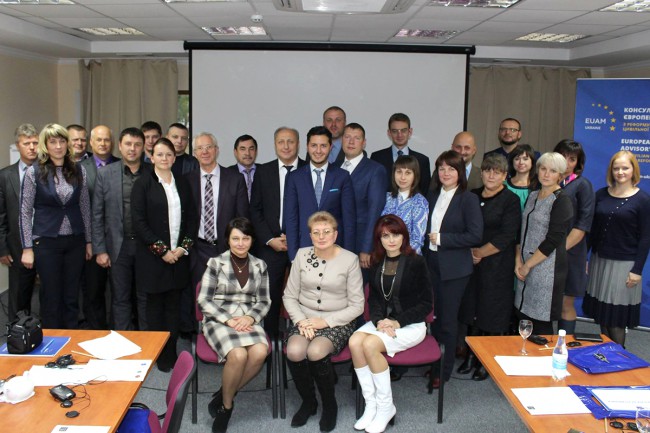 This week, the EU Advisory Mission (EUAM) Ukraine carried out the last of 11 seminars for Ukrainian judge-speakers in Dnipro, the culmination of a country-wide programme in strategic communications skills that reached over 360 judges. The seminars were organised in cooperation with the Council of Judges, the State Judicial Administration, the National School of Judges of Ukraine and the US Agency for International Development (USAID).
In every Ukrainian oblast, particular judges are nominated to speak to the media, but – not being communications professionals by profession – they have requested support from EUAM for the purposes of upgrading their communications competence and skills. During 2016, the seminars were held in Dnipro (twice), Kharkiv, Kherson, Kropyvnytskyi, Kyiv, Mykolaiv, Poltava, Sumy, Zaporizhzhya and Zhytomir.
Oleksandr Sasevych, a judge from the District Administrative Court of Lviv and member of the Council of Judges, explained that the aim of the training events was to build a more transparent relationship between the judicial system and the public, and to help address the lack of trust evident in Ukrainian society.
"It is important to ensure that courts in Ukraine are open and accessible and that every citizen can obtain information about the court services, processes and decisions. The fact that now judges actively engage with the media, meet them and comment on court decisions is a clear result of these training events," said Olga Kakaulina, press officer of the Press Center of Judiciary.
Each of the seminars started with an appraisal of the duties of the judge speakers, the principles for enhancing constructive relationship with the media, handling high-profile cases and message development. The second part of each session included intensive simulated media interviews which were recorded to allow participants to develop a critical assessment of their progress.