Civilian security sector 'must respond to needs of both genders', EUAM tells UNSCR 1325 conference in Kyiv
June 24, 2016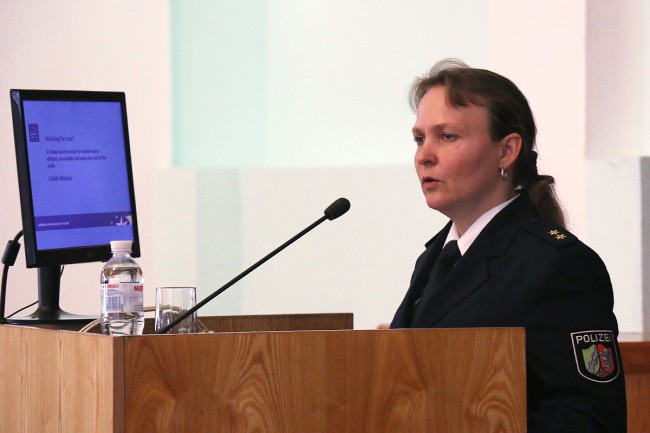 On June 23, the European Union Advisory Mission (EUAM) addressed participants of a conference at Kyiv National Defence University on the on democratic oversight of United Nations Security Council Resolution (UNSCR) 1325 in the security sector. A particular focus of the event – organised by the NATO Liaison office in Ukraine – was the implementation of Ukraine's National Action Plan on UNSCR 1325 in the Defence and Security Sector.
"EUAM stands ready to collaborate and coordinate actions to reform and improve the Ukrainian civilian security sector. UNSCR 1325 is a guiding principle for our work on Gender and Human Rights and we will continue to advocate for better equality between women and men, and to encourage to build a service that responds to the needs of both genders," said Heike Schultz, EUAM Community Policing Advisor.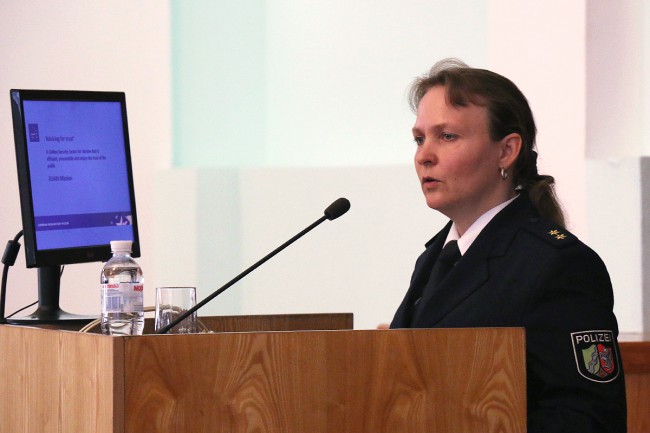 EUAM experts emphasized the number of women police officers employed in the new National Police of Ukraine. It has reached 35%, according to National Police figures. For the new Patrol Police the figure is lower (15% according to official figures). More generally, there is still room for improvement in Ukraine: more women in leadership positions and a serious effort is needed to address a high number of cases of gender-based violence.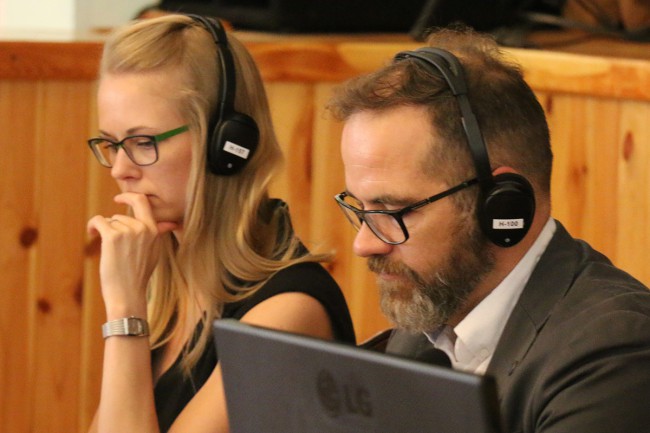 At the conference, EUAM also shared plans for training activities which will include the development of specialised modules on gender-based violence, domestic violence and hate crimes for the National Police. The Mission also plans to advise the investigative department of the Ministry of Internal Affairs and the police on best practices in criminal investigations and prosecution of sexual offenders, and offer solutions that can be adopted to provide better assistance and justice to those affected by gender-based violence.
Ivana Klympush-Tsintsadze, the Ukrainian Deputy Prime Minister for European and Euro Atlantic Integration, and Ambassador Marriet Schuurman, the NATO Secretary General's Special Representative for Women Peace and Security, were among other experts who spoke at the conference. EUAM advisors Laidi Surva and Soren Sonderstrup moderated sessions on 'oversight in the security sector' and 'public strategic communication for women and men'.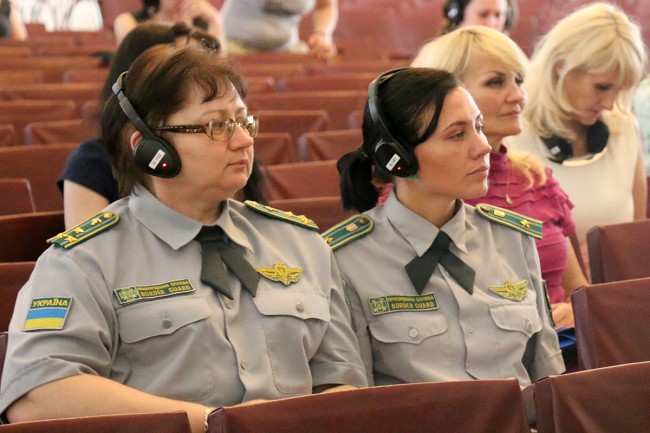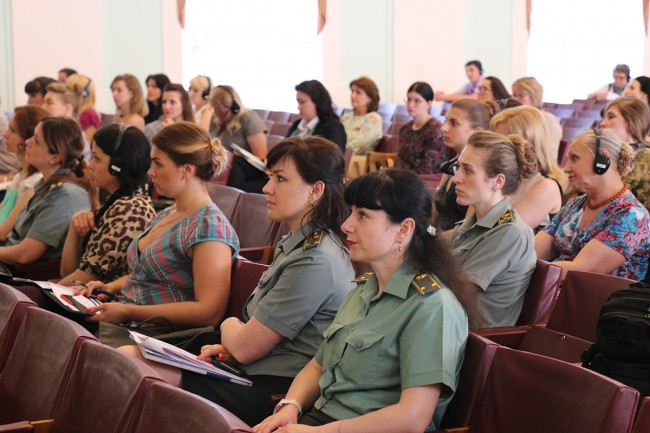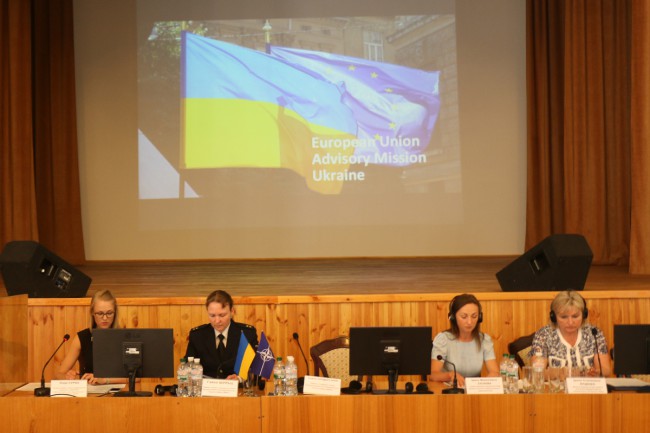 Civilian security sector 'must respond to needs of both genders', EUAM tells UNSCR 1325 conference in Kyiv
is licensed under a
Creative Commons Attribution-Share Alike 4.0 License
.