Activities and further cooperation. EUAM conducts coordination meeting with Canadian program and project's representatives.
November 06, 2015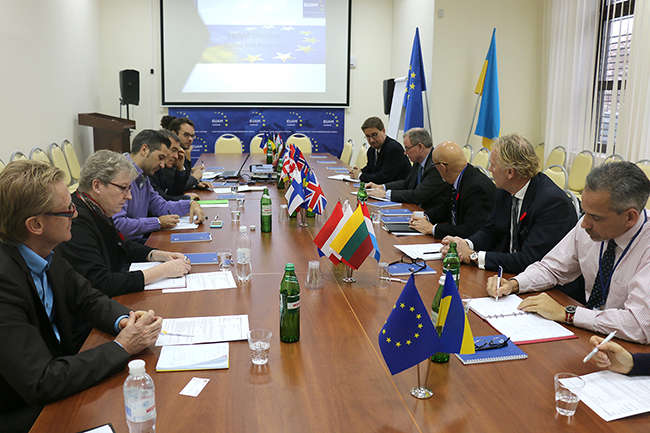 The European Union Advisory Mission (EUAM) warmly welcomed a Canadian delegation at the Mission's headquarters. The representatives of Support to Reform of Patrol Police in Ukraine Project, Agriteam Canada (provides management and technical expertise to country partners on projects that promote sustainable growth and meaningful opportunities for people to improve their lives), Stabilization and Reconstruction Task Force ( provides rapid, responsive and effective stabilization and reconstruction programming throughout the world) and Royal Canadian Mounted Police visited EUAM in order to discuss cooperation and coordination in supporting efforts for Civil Security Sector reform in Ukraine.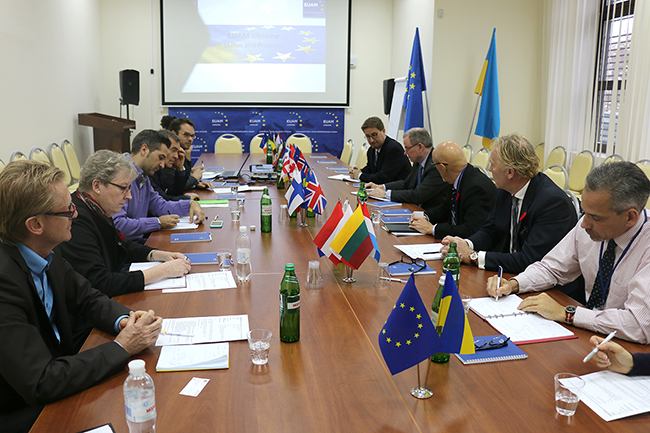 The Deputy Head of EUAM, Hugues Fantou, explained to the guests the Mission's mandate, the ongoing activities, the cooperation with Ukrainian partners as well as the challenges of the reform process in Law enforcement and Rule of Law agencies. He said: "With the newly appointed Head of National Police, Khatia Dekanoidze, and the Law on National Police coming into force shortly we hope for new impulses for positive changes in the reform process. Our joint efforts should complement expectations of Ukrainian citizens and support sustainability of the reform".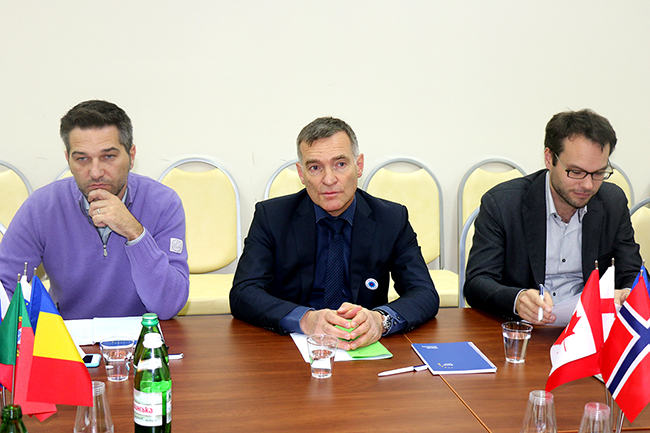 The Canadian delegation from their side also explained their ongoing activities and welcomed potential opportunities for the cooperation with EUAM.