Acting Head of National Guard of Ukraine, Lieutenant-General Balan meets EUAM Head of Mission Kálmán Mizsei.
February 20, 2015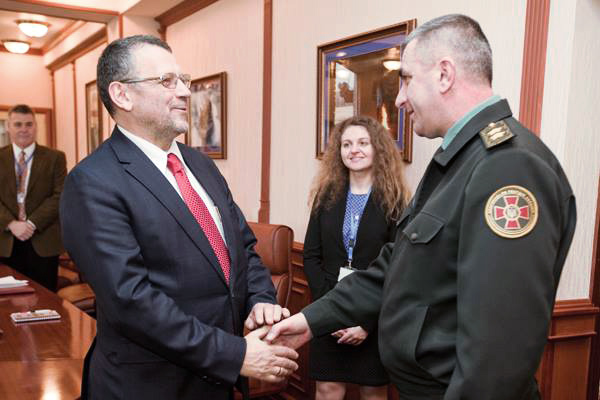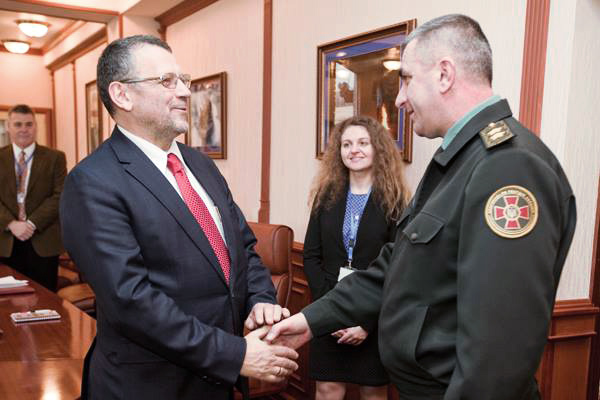 During the meeting, Lt. Gen. Nikolai Balan informed the representatives of the Mission on the current status of the National Guard of Ukraine.
The Head of the European Advisory Mission to Ukraine briefed on the EUAM mandate and the mission's tasks.
Both parties identified future cooperation opportunities in the field of public safety and fight against crime, maintenance of public order, crisis negotiation and strategic public communication.
Law Enforcement in the post-crisis period (transfer of power from military to civilian leadership, working with local authorities and the public) appeared to be an essential challenge to be taken up by both sides.
Kálmán Mizsei expressed readiness to provide full support to the National Guard of Ukraine on its path of reform and development.