Kniazev pledges to integrate EU leadership principles into work of NPU
September 12, 2018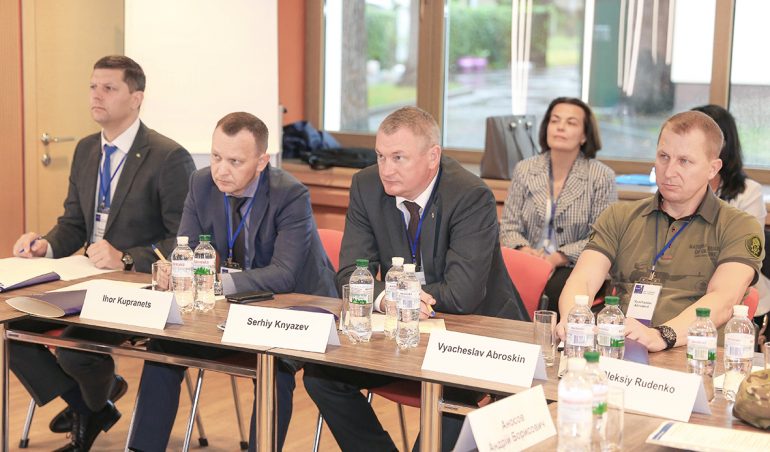 EUAM is continuing its efforts to strengthen the management and leadership capacities of the National Police of Ukraine (NPU) through its senior leadership course, which this week was joined by the Head of the NPU, Sergiy Kniazev.
The course runs for four days for senior managers from NPU headquarters and regional units –several editions of it have now been conducted since last year. It is a mark of how seriously the NPU leadership is taking the leadership course that Mr Kniazev interrupted his busy schedule to stay for all four days.
Mr Kniazev remarked yesterday: "We are open for learning, because it is a pledge towards successful work and hence security in the country. We are thankful to our international partners for the support and for sharing with us the best leadership practices which have already been implemented in Europe and have proved to be effective there."
The goal of the training course is to deliver knowledge and skills for effective leadership and management according to EU best practices. The training course, delivered by a team of EUAM experts and international consultants, acquaints the NPU leaders with the profile of a modern leader, and how best to be strategic in their approach. Between the three sessions conducted last year, and the final session planned for the end of September (the 7th in 2018), EUAM will have trained 106 NPU senior leaders in total.