Kirovohrad region Police invites NGOs to join Citizen Council
February 06, 2020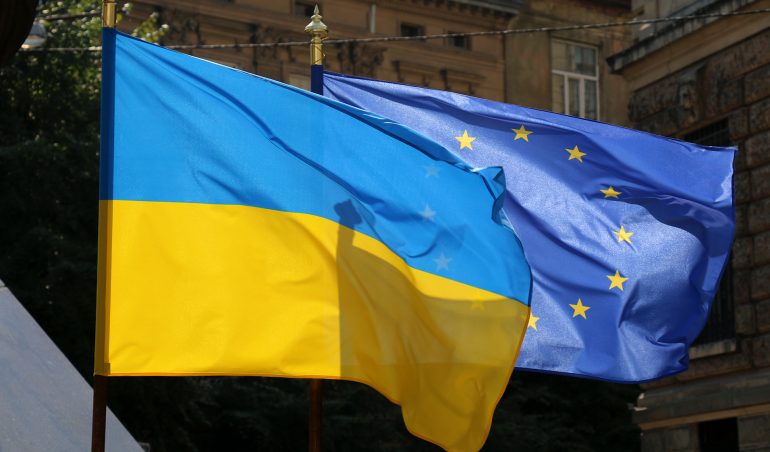 In order to enhance cooperation between civil society and law enforcement agencies in the Kirovohrad region, the Kirovohrad Police is calling on local NGOs to join a new Citizen Council. The Council has the objective of improve the information flow between the police and the communities they serve and thus improve mutual trust and understanding in the region.
The initiative is based on partnership successfully rolled out in many EU countries and has been developed with the support of the European Union Advisory Mission (EUAM) as a part of the National Police's overall efforts to strengthen democratic policing models such as 'community policing' in Ukraine.
This information sharing body will allow representatives of the community in the Kirovohrad region to find out more about the police's work and also submit their own proposals to the police. Specifically, those proposals can be on how to create successful partnership with police.
Organisations wishing to join the working group that it setting up the new Citizen Council are invited to apply by 16 February 2020 –  hromadske.rada12@gmail.com. Information on the work of the Council and a list of documents that need to be submitted in order to join the working group can be found in the 'Regulations on the Public Information and Advisory Council on Police Affairs', posted on the official website on the Main Directorate of the National Police in Kirovohrad region.
You can also find out more about the initiative by calling: 066 – 774 – 95 – 25; 066 – 423-01-60.
It is planned that the Public Information and Advisory Council on Police will begin its work by the beginning of March 2020.
If you have an active civic position, are ready to represent the interests of the community and contribute to improving the quality of police service and law enforcement in Kirovohrad region – join up by 16 February!