Kharkiv Regional Parliament adopts new Community Safety Strategy developed in line with EU practices
December 07, 2017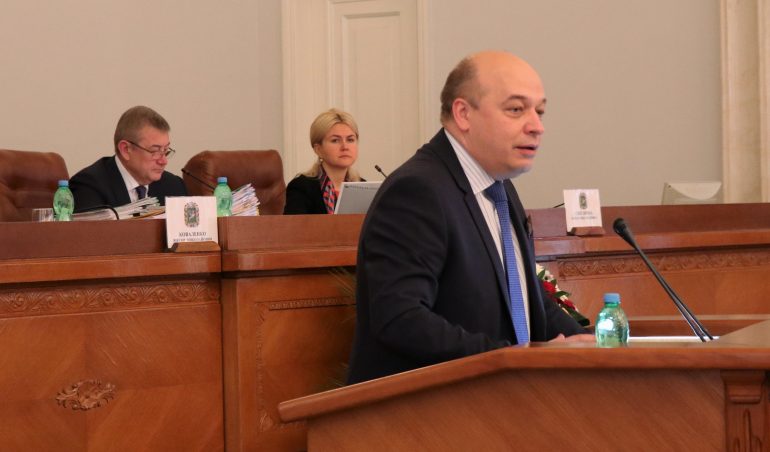 Members of Kharkiv's Regional Parliament adopted an important community safety strategy today, which was drafted according to community engagement and multi-agency cooperation principles, which have been practiced for a long time in most EU member states. It is hoped that this strategy, coordinated and supported by the EU Advisory Mission Ukraine (EUAM), will contribute to improving the safety and security of all residents in the Kharkiv region. The Head of the EU Advisory Mission Kęstutis Lančinskas also took the opportunity at the session to introduce EUAM's new Regional Coordinator in the Kharkiv region, Verner Pedersen.
The Kharkiv region is the first in Ukraine to adopt such a strategy, which was drafted over nine months with the input of many regional and national state institutions, including Kharkiv Regional State Administration, Main Department of the National Police of Ukraine, Kharkiv Patrol Police, Security Service of Ukraine, Public Prosecutors Office, University of Internal Affairs and Kharkiv Regional Parliament. Importantly, the strategy also integrated the results of a wide-ranging public survey in the region, conducted in summer 2017.
"Similar strategies are commonplace in most EU countries and the benefits are clear," Mr Lančinskas told the Parliament. "Multi-agency working generates synergies and improves communication. Engaging the community provides an opportunity for the public to see their concerns reflected in the work of law enforcement agencies and helps citizens hold them to account. It also means that the public are more likely to cooperate with law enforcement officers and helps increase the trust of the public in law enforcement".  
Verner Pedersen, from Denmark, will lead EUAM's office in Kharkiv and support the implementation of the community safety strategy as well as EUAM's other projects in the Kharkiv region. EUAM opened a Regional Presence in Kharkiv in May 2016 and since then has provided strategic advice, training and equipment for local law enforcement and rule of law institutions.  
Mr Pedersen has over 37 years' experience within the police and has held management positions for 23 years in areas such as criminal investigations, general policing, community policing and public order policing. With regards to public order policing and disaster management, Pedersen is a Gold level commander, the most senior level, putting him in charge of all operations during a major event in his home country. He has a Masters degree in Public Governance and has served in international missions in the Balkans, Iraq and Israel, the West Bank and Gaza Strip.
"I'm looking forward to building a strong and trusting relationship with EUAM's Ukrainian partners in Kharkiv," said Mr Pedersen. "As Ukraine's second city and the biggest in East Ukraine, it is particularly important that the reform process is a success here. I will do all that I can to support efforts to make civilian security institutions here more efficient, more accountable and more trusted by the public."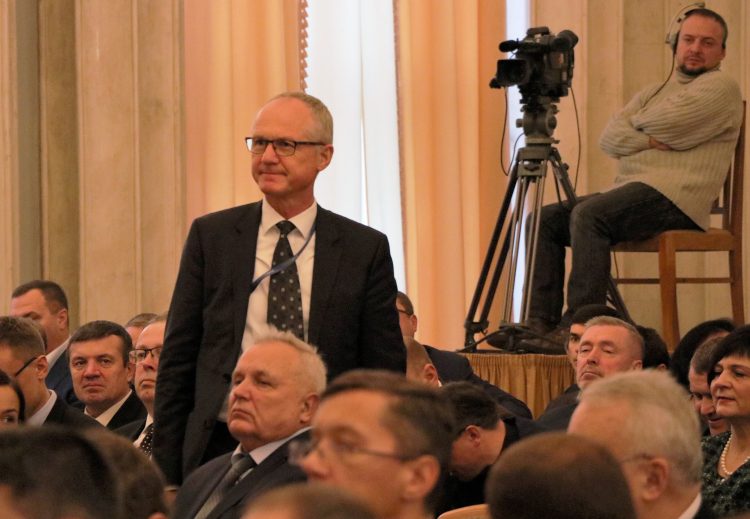 Verner Pedersen introduced to the Kharkiv Regional Parliament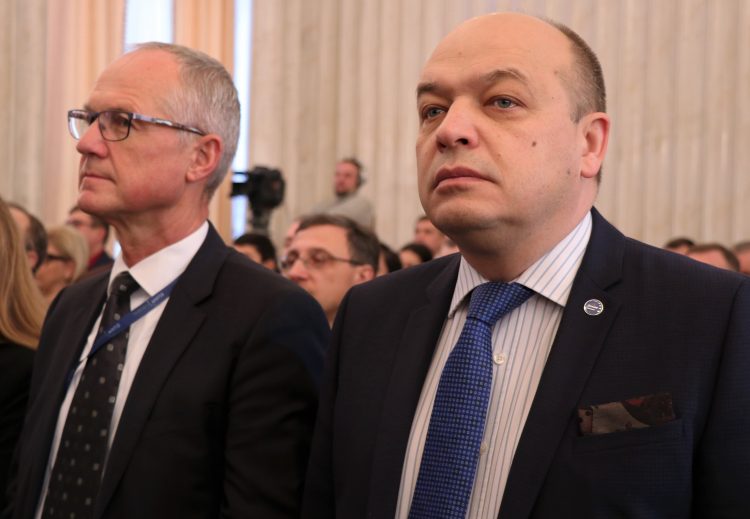 Kęstutis Lančinskas and Verner Pedersen stand for the Ukrainian National Anthem at the Kharkiv Regional Parliament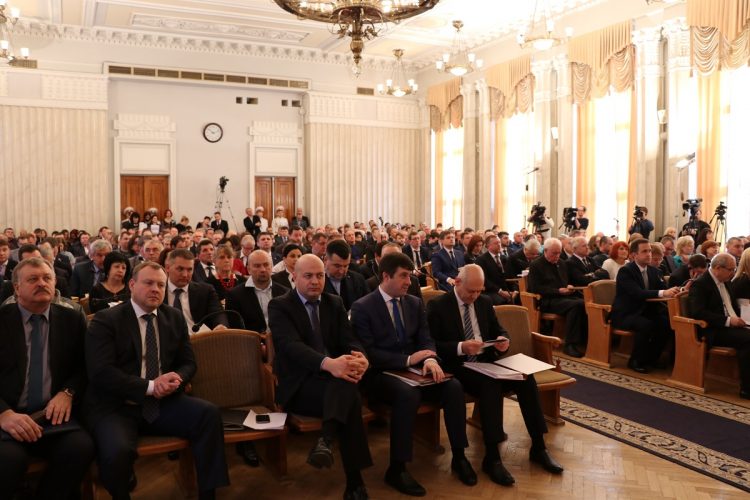 Session of the Kharkiv Regional Parliament where the Community Safety Strategy was voted on