Ireland calling! Three representatives of Ukrainian judiciary win competition to learn about the judicial system in the Emerald Isle
October 07, 2019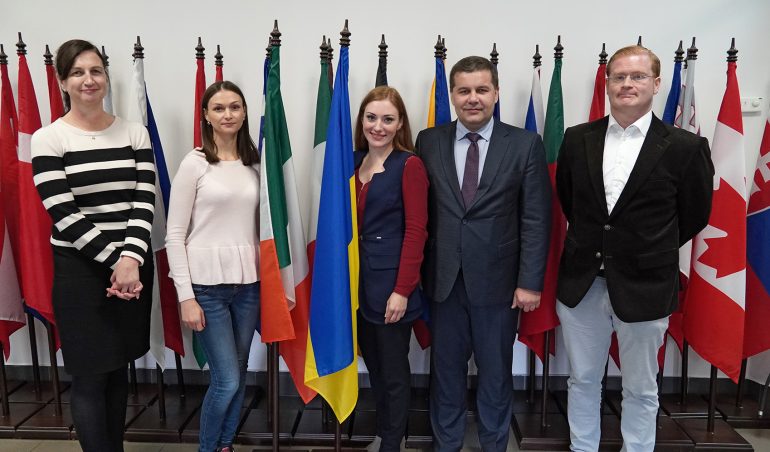 Two Ukrainian judges and one candidate judge have won a competition to travel to Ireland for two weeks to receive an in-depth introduction to the country's judicial system. The competition was organised by the EU Advisory Mission (EUAM) Ukraine in cooperation with the National School of Judges of Ukraine and will be financed by the Irish Department of Foreign Affairs and EUAM. Today, the competition winners came to EUAM Headquarters in Kyiv to start preparing for the trip.
"The winners of our competition will have the opportunity to see close up how the judiciary works in Ireland as well as how courts are managed. Ireland's judicial system enjoys a high level of public trust," explained Rosalyn Sheehan, EUAM Deputy Head of Operations. "We received a significant number of applicants of a very high quality for this competition. It was difficult to select the successful candidates, but the two judges  and a candidate judge who won have very impressive credentials. I know that our colleagues in Ireland are very much looking forward to hosting their Ukrainian counterparts".
The Ukrainian representatives of judiciary  will live with the families of experienced Irish lawyers, which will give them a fully immersive experience as well as a network of people that they can call on in future if they have any follow up questions after they come back to Ukraine. In cooperation with EUAM Ukraine, Ireland has been closely supporting reforms in the Ukrainian judicial system, including visits from the country's Chief Justice and other senior judicial figures to lead workshops in Kyiv, Kharkiv and Lviv.
The trip will take place between 28 November and 12 December 2019 and will include periods in the capital Dublin, as well as the country's second biggest city, Cork. The judges who were successful in the competition were Mr Ihor Stadnyk, Deputy Head of the Vinnytsia Court of Appeal, Ms Tetiana Shevyrina, First Instance Judge of the Ochakiv City Court of the Mykolaiv Region and Ms Yulia Saldan, candidate judge.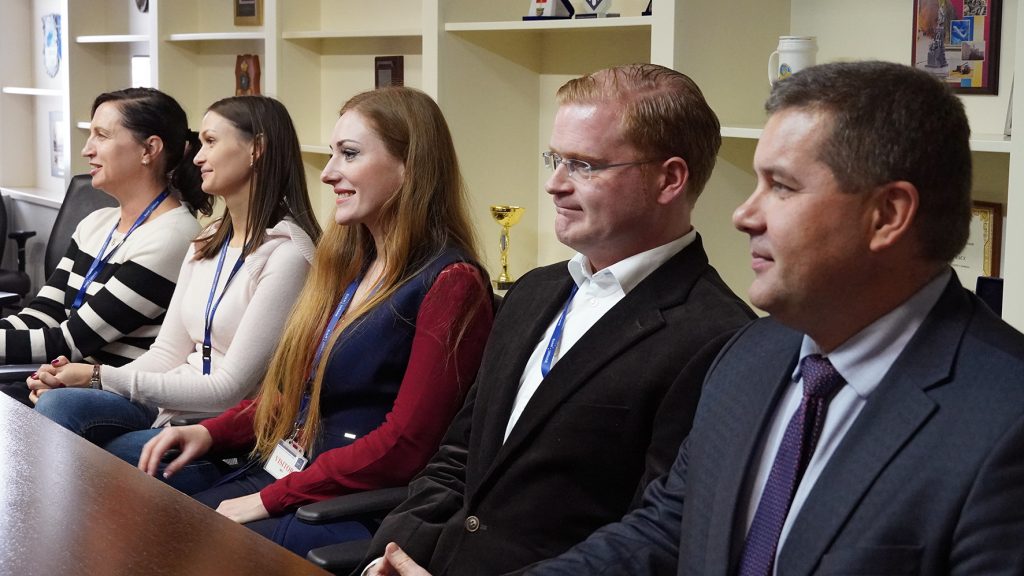 Ms Rosalyn Sheehan (EUAM Deputy Head of Operations), Ms Tetiana Shevyrina (First Instance Judge of the Ochakiv City Court of the Mykolaiv Region), Ms Yulia Saldan (Candidate Judge), Mr Thomas Flanagan (EUAM Senior Advisor on Legal Reform), and Mr Ihor Stadnyk (Deputy Head of the Vinnytsia Court of Appeal)