International donors in Ukraine push for greater clarity on customs reform
March 27, 2018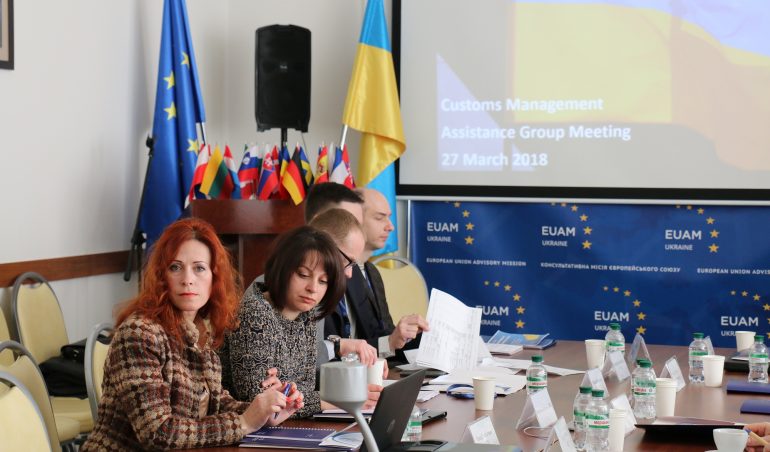 A group of international donors brought together by the EU Advisory Mission Ukraine (EUAM) to coordinate and steer support for reform of Ukraine's customs system called for greater clarity on the future direction of the reform process at a meeting in Kyiv on 27 March 2018.
"We have built a very good working relationship with our individual counterparts in the State Fiscal Service of Ukraine, dealing with customs issues, and we welcome the fact that we can openly discuss strategies for future cooperation. Sustainable reform of Ukraine's customs framework will however be crucial for the country to attract international trade and investment," said Brian Richard, Head of EUAM's Strategic Civilian Security Sector Reform Component.
EUAM and other donors, such as the EU Delegation and the US and German embassies, outlined potential areas where they could provide assistance. EUAM has offered for example advice in how mechanisms for detecting large sums of cash being taken across borders can be improved. All donors stressed however that for individual projects to work, the State Fiscal Service (SFS) would need to develop a more robust overall strategy with verifiable key objectives that such individual projects could support.
EUAM and other donors plan to work closely with the SFS in the coming months to support better strategic planning. The meeting also provided an opportunity to discuss areas where the competences of customs officers overlap with those of other agencies and potential efficiency gains from streamlining tasks and improved cooperation between different institutions.