Grant Programme to assist civil society build better links with police
September 26, 2017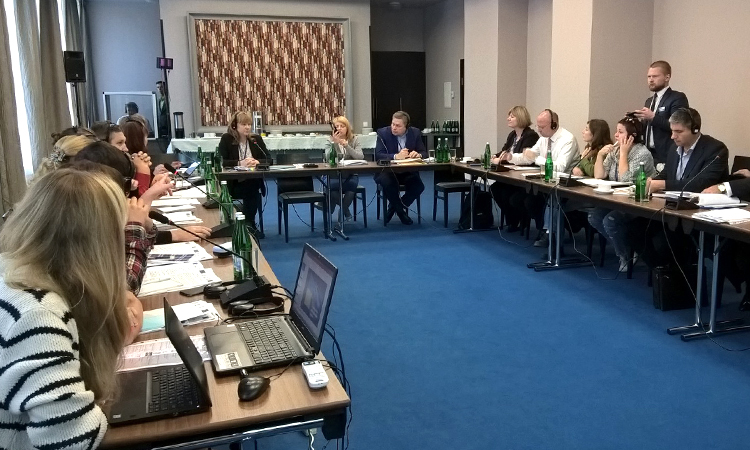 A workshop in Kyiv held on 25 September explored ways that EU grants can help support better relations between the police and the community they serve. Eleven civil society organisations were present and the subjects discussed included youth involvement, drug rehabilitation, environmental protection, juvenile delinquency and reconciliation.

The event provided advice on how civil society organisations can apply for grants and also explored the role of community policing on democratic governance. Representatives of civil society and the police were able to discuss their differing needs and responsibilities.

"It's very important for successful policing that police officers work closely with the communities they live in and serve and enjoy their trust," said Nina Lindhe Tell, EUAM Community Policing Adviser and Trainer. "A key part of achieving that is building strong links between the police and civil society."

The workshop was organised by the EU-funded Supporting Police Reform in Ukraine Project (SPRU), which is led by the Swedish Police with the assistance of EUAM Ukraine and UNOPS. Further workshops will be held in Lviv on 3 October and in Kharkiv on 6 October.

More information on the grant programme can be found here: 
http://sgpinfo.org.ua/index.php/ua/resursy/oholoshennia/462-zaproshennya-do-uchasti-u-konkursi-proektnykh-propozytsiy-v-ramkakh-hrantovoyi-prohramy-pidvyshchennya-rivnya-doviry-dlya-zmitsnennya-partnerstva-mizh-politsiyeyu-ta-hromadamy