Field Office Odesa hosted the first training on International Crimes conducted by the European Union in Ukraine.
February 08, 2023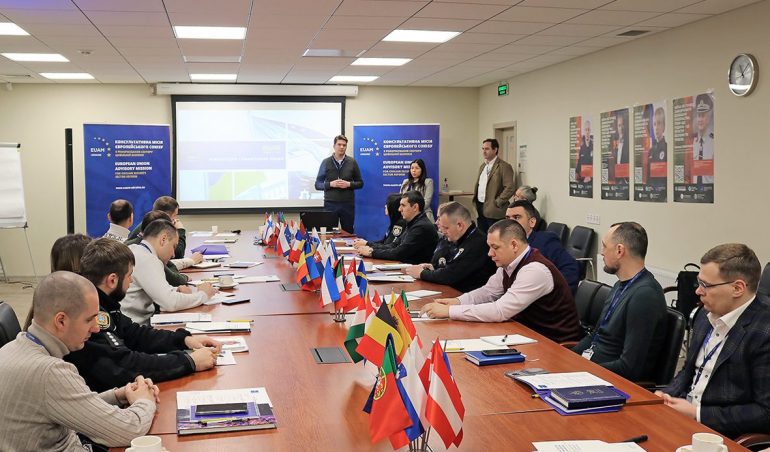 Investigators, prosecutors, Security Service personnel and representatives of the Odesa State University of Internal Affairs enhanced their competencies in the investigation and prosecution of International Crimes during a 2-day workshop conducted by the European Union Advisory Mission in Odesa last week.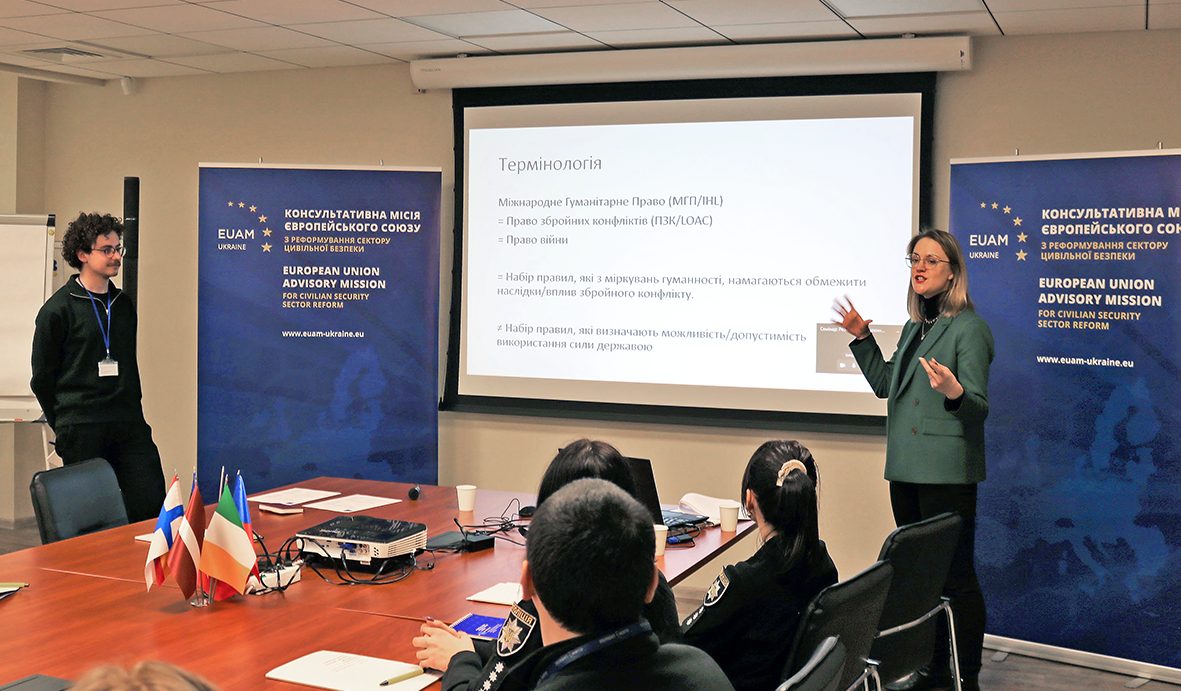 Prior to 6 February 2023, Ukraine's Office of the Prosecutor General has registered over 68,000 cases related to International Crimes (IC), including war crimes. Given the scale and number of open investigations of these complex crimes, the European Union Advisory Mission (EUAM) has taken steps to provide designated staff from the Office of the Prosecutor General and Law Enforcement Agencies with specialized training and advice on investigation and prosecution of IC. Furthermore, the Mission pays special attention to assisting the prosecutors, investigators and forensic experts who work on the ground, including in the liberated areas.
Last week, experts belonging to EUAM's IC Unit conducted EU's first workshop in Ukraine on the investigation of IC, including war crimes. As a result, 24 police investigators, prosecutors, and representatives of the Security Service and the Odesa State University of Internal Affairs enhanced their skills in open source intelligence, crime scene management, International Humanitarian Law and special characteristics of missile attacks.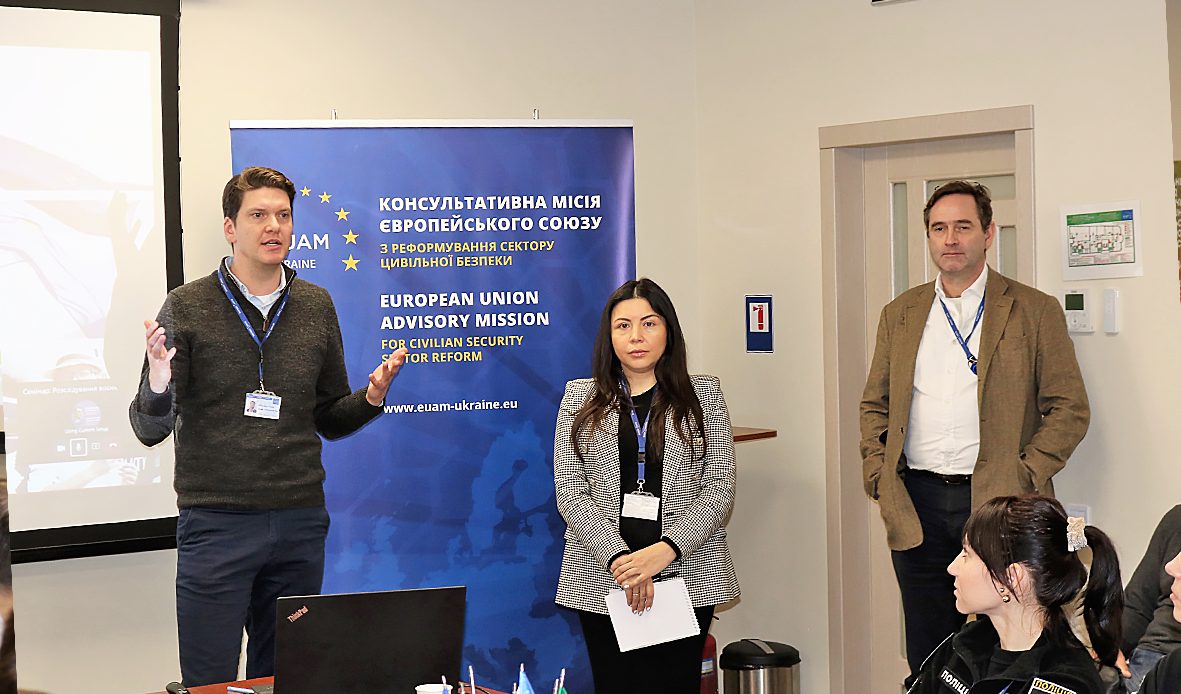 "We carefully assessed our Ukrainian partners' needs related to IC investigation and prosecution and arrived today in Odesa to share our knowledge and expertise on the topics, they require the most" said Mark Roorda, EUAM Senior Adviser on Prosecution of International Crimes and continued, "The workshop format allowed us to discuss further cooperation and the challenges our Ukrainian colleagues face."
Multiple air raid alarms interfered with the workflow of the workshop. Despite these, the shelter conditions and the challenging situation with electricity supply in Odesa, the training was successfully accomplished. The participants underlined the high importance of this type of knowledge in the current Ukrainian realities.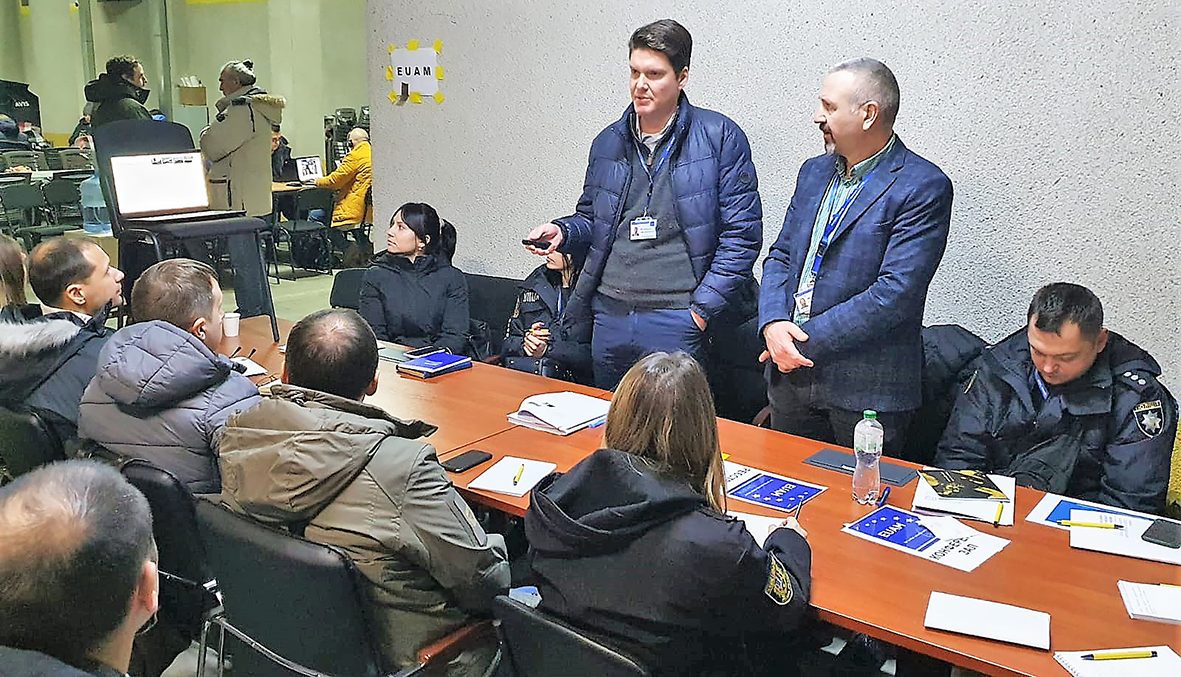 "This is the first training workshop on International Crimes conducted by EUAM Ukraine for its Odesa partners. I am happy to see our local partners' desire to enhance their knowledge and learn from the EU experience with IC investigation and prosecution. However, this is only the beginning of our cooperation, and EUAM is looking forward to building the resilience of the Odesa region counterparts on this topic," said Georg Guentelberg, Head of EUAM's Odesa Field Office.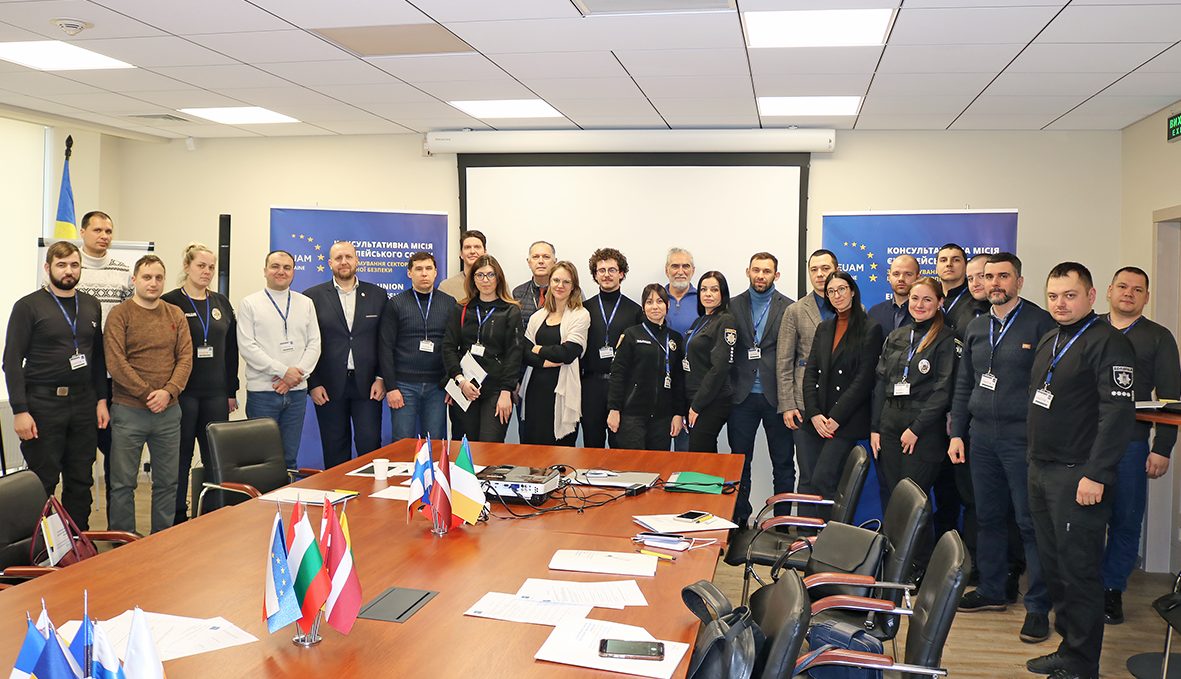 Since Russia launched its war against Ukraine in February 2022, EUAM Ukraine has adapted its mandate to provide direct support to Ukrainian Law Enforcement Agencies and other institutions to bolster their ability to counter the effects of Russia's aggression. Therefore, strategic advice, training and practical support to its Ukrainian partners in investigating and prosecuting IC have become one of the main priorities of EUAM Ukraine.