EUAM Ukraine and UN women determined further cooperation
October 03, 2023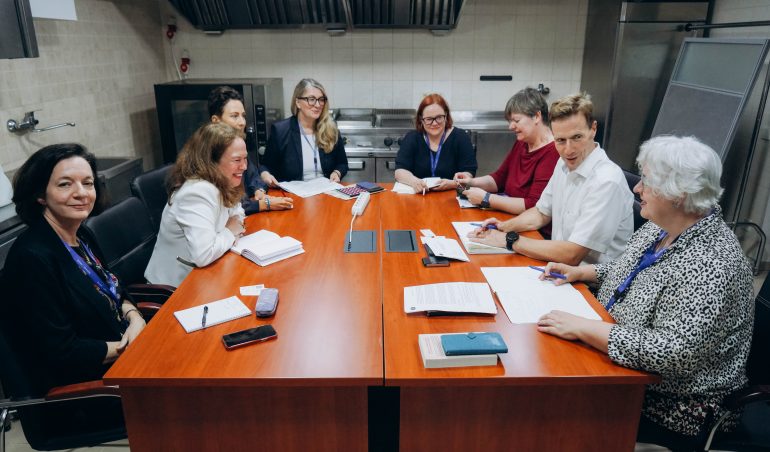 On 26 September, EUAM Ukraine's Head of Mission Rolf Holmboe, Deputy Head of Mission Maura O'Sullivan met with UN Women Country Representative Sabine Freizer Gunes, Deputy Representative Julia Broussard.
They discussed how to work closer together to support a stronger inclusion of the gender perspective into the civilian law enforcement agencies and into the overarching strategic plan for the reform of the civilian security sector adopted by President Zelenskyy in May 2023.
The meeting had to take place in the shelter during an air alarm, which just shows the realities of the wartime threat of Russia to Ukraine. UNWOMEN and EUAM both work with partners in the Ukrainian civilian security sector and they identified areas of joint interest and future cooperation, one of them being gender-responsive security sector reform. Both organisations also share the understanding that the link between the EU accession process of Ukraine and gender equality is crucial. Later this year, UN Women and EUAM Ukraine will work together on improving the capacity of law enforcement agencies to respond to gender-based discrimination and sexual harassment in the workplace.