EUAM shares international tips for police on how to deal with domestic violence
October 02, 2020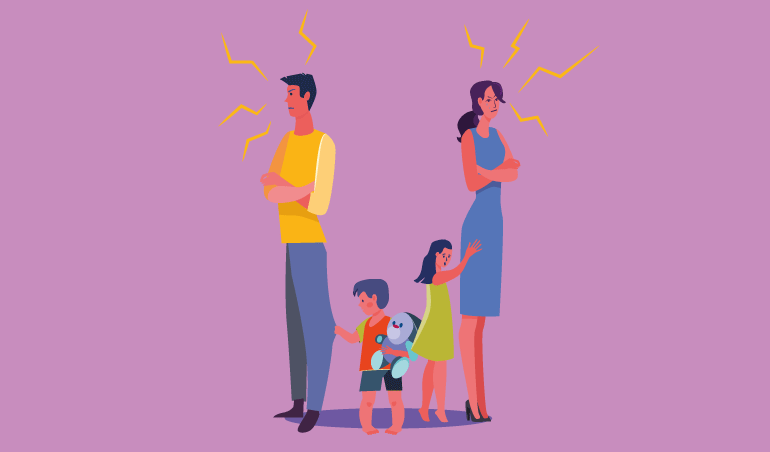 The European Union Advisory Mission (EUAM) has been working with partners in Ukraine to improve mitigation and response measures in order to tackle domestic violence, especially during the pandemic.  The issue was addressed during a webinar organised for the cadets of the Kharkiv National University of Internal Affairs this week. 
Domestic violence is a major issue in many countries, including Ukraine, and it can manifest in various forms: from verbal, psychological, physical and sexual violence, to economic, social and even spiritual violence. It is difficult to estimate the full extent of domestic violence as it continues to be under-reported. As people are forced to stay at home during this pandemic crisis, the situation can become even more acute.
EUAM experts provided the cadets with effective policing techniques on how to mitigate the consequences of domestic violence, how to properly deal with victims and aggressors, how to take care of children caught up in a domestic violence cases. Children who grow up in a violent environment are inclined to use a "violence model" for solving their problems when they are adults. A special focus of the webinar was also drawn to interview techniques, as it is crucial for police to establish a clear picture and all circumstances without any judgments. 
"It is common for an aggressor to appear much calmer than a victim after a domestic assault," said Liviu Velicea, EUAM Community Policing Adviser. "The aggressor may himself have injuries. A police officer should distinguish between offensive and defensive injuries. Defensive injuries such as scratching or biting may be more visibly apparent than offensive injuries such as strangulation."
The Ministry of Internal Affairs launched the first state hotline for reporting cases of violence earlier this year. Trained employees provide legal assistance and psychological help over the phone for people calling #1547. According to its internal statistics, it has observed an increase of 20% in hotline phone calls in Ukraine during the pandemic.