EUAM International Crime Unit's team met law enforcement agencies of Odesa, Kherson and Mykolaiv regions
November 29, 2022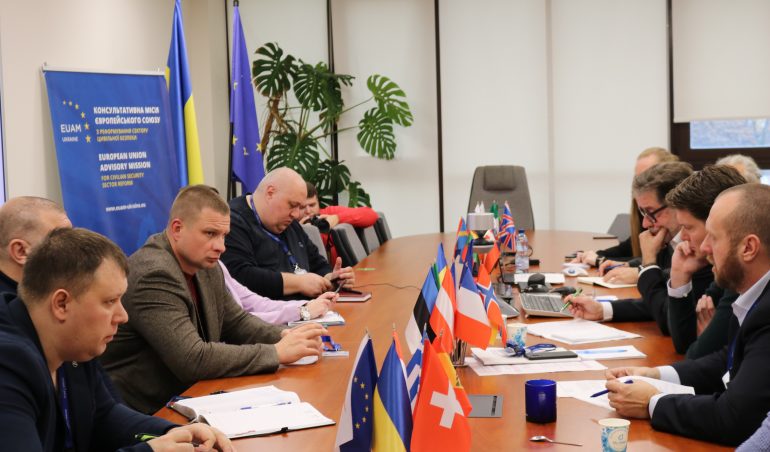 From 22 to 25 November, members of the EUAM's International Crime team came to Odesa and Mykolaiv, to assess the Ukrainian counterparts' needs in investigating and prosecuting international crimes. Special attention was paid to the challenges law enforcement agencies face in newly liberated territories.
The EUAM experts met with the representatives of the Public Prosecutor's Office, the National Police (NPU), and the Security Service of Ukraine of both Odesa and Mykolaiv regions.  
Additionally, in Mykolaiv, the EUAM's team conducted a meeting with the NPU of Kherson oblast and the Southern Regional Directorate of the State Bureau of Investigation, whose staff deals with documenting and investigating war crimes in the liberated territories.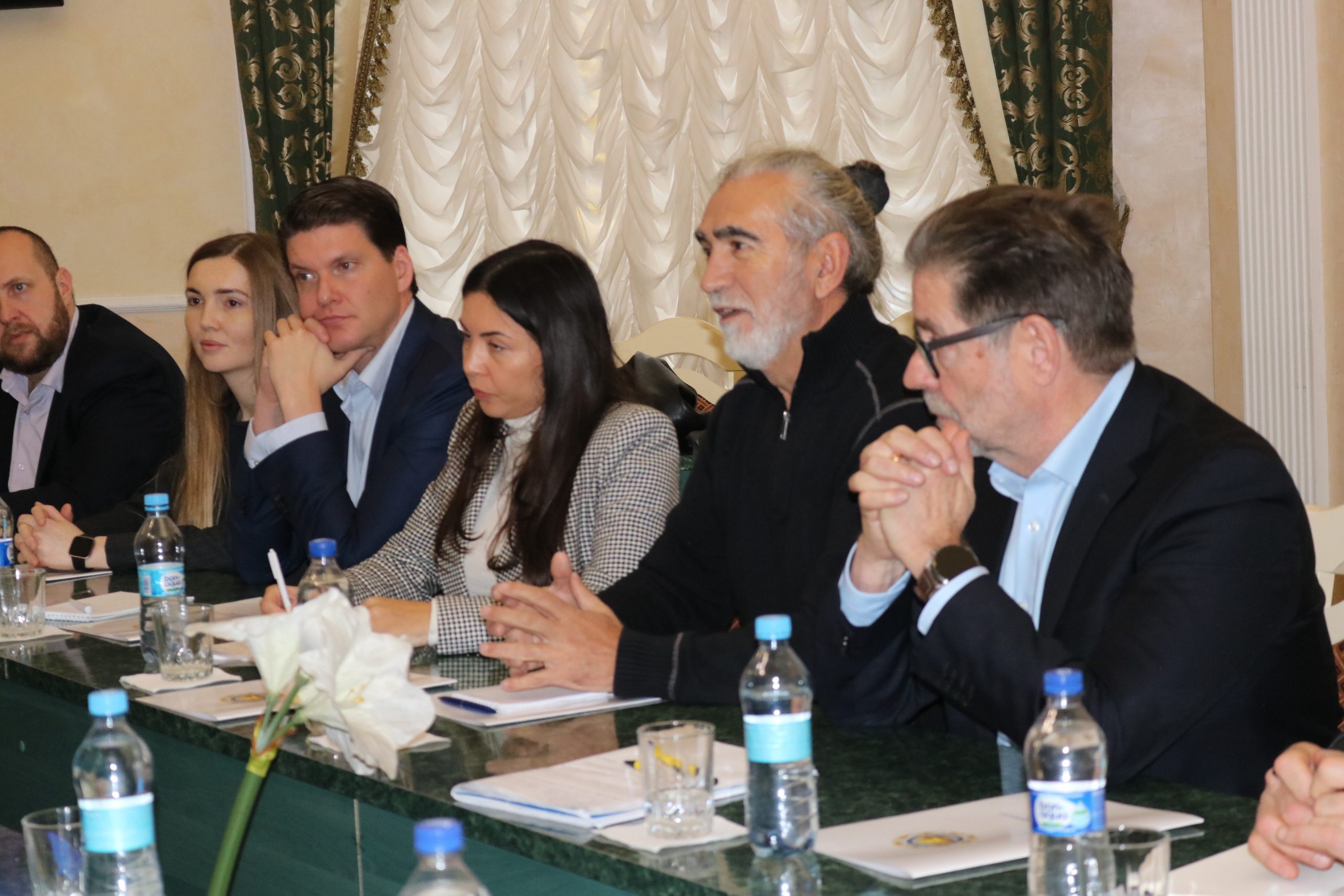 "To provide timely, targeted and necessary assistance to our partners on the ground, it is important for our experts to be present more often in Mykolaiv and Kherson regions. The EUAM Field Office Odesa covers both regions and is happy to be in Mykolaiv today to understand what challenges you face in the de-occupied territories," – highlighted Georgios Pokas, Acting Head of Odesa Field Office, while speaking with the Head of the National Police of Mykolaiv region.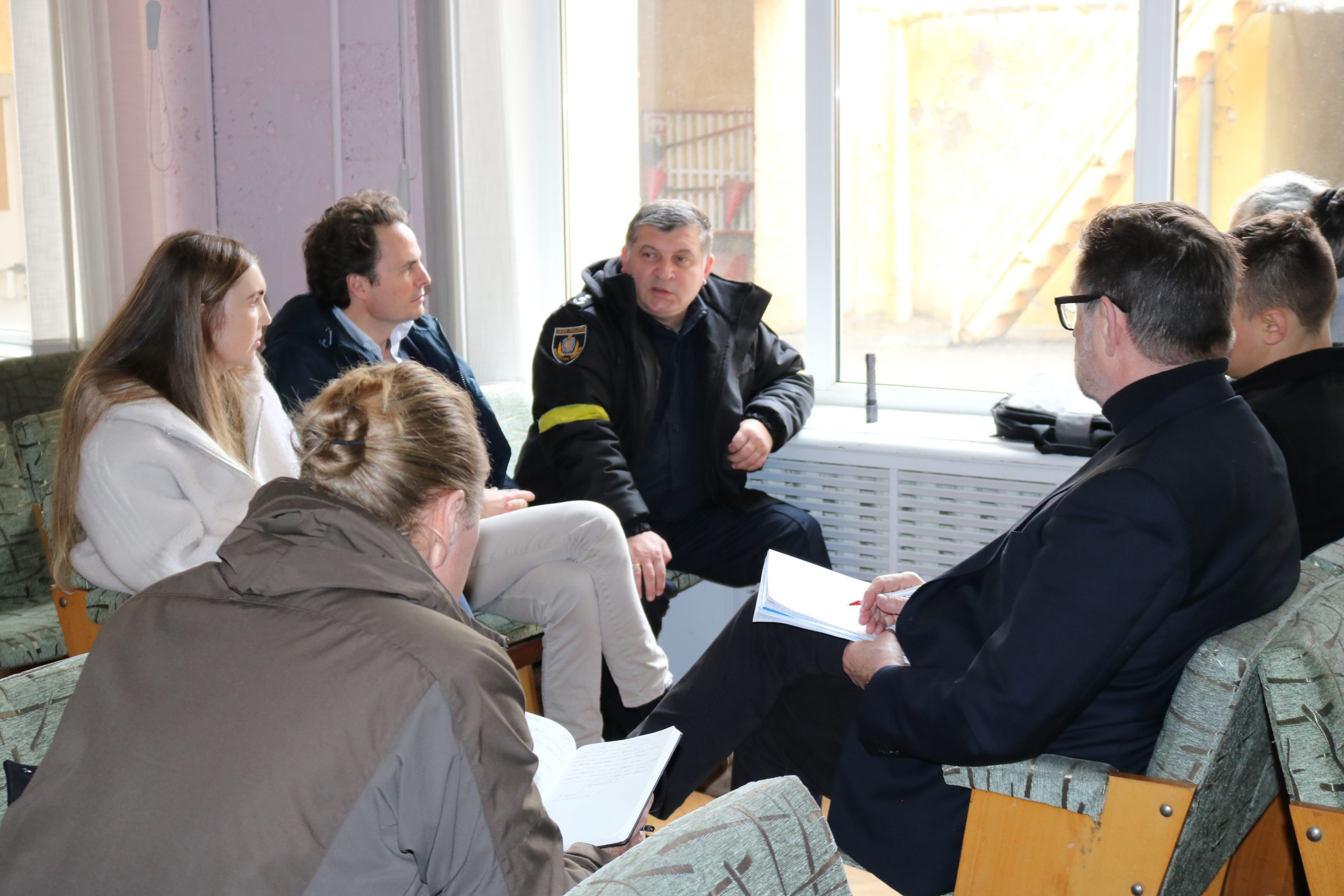 The EUAM's experts ensured their Ukrainian counterparts in Odesa, Mykolaiv, and Kherson their readiness to support by providing strategic advice, training, and practical assistance related to investigating and prosecuting international crimes. "The EUAM international crime unit consists of a variety of experts ready to share their experience with our Ukrainian colleagues. We are also aware of the urgent needs regarding certain equipment needed to conduct investigations in the liberated areas, such as crime scene investigation equipment, generators, power banks, etc., and will do our best to assist in this field", said Matti Raatikainen, Senior Advisor on the Investigation of International Crimes.
Finally, the EUAM experts visited the Odesa State University of Internal Affairs to discuss with the rector how they could help in educating future police officers on the subjects related to international crime processing.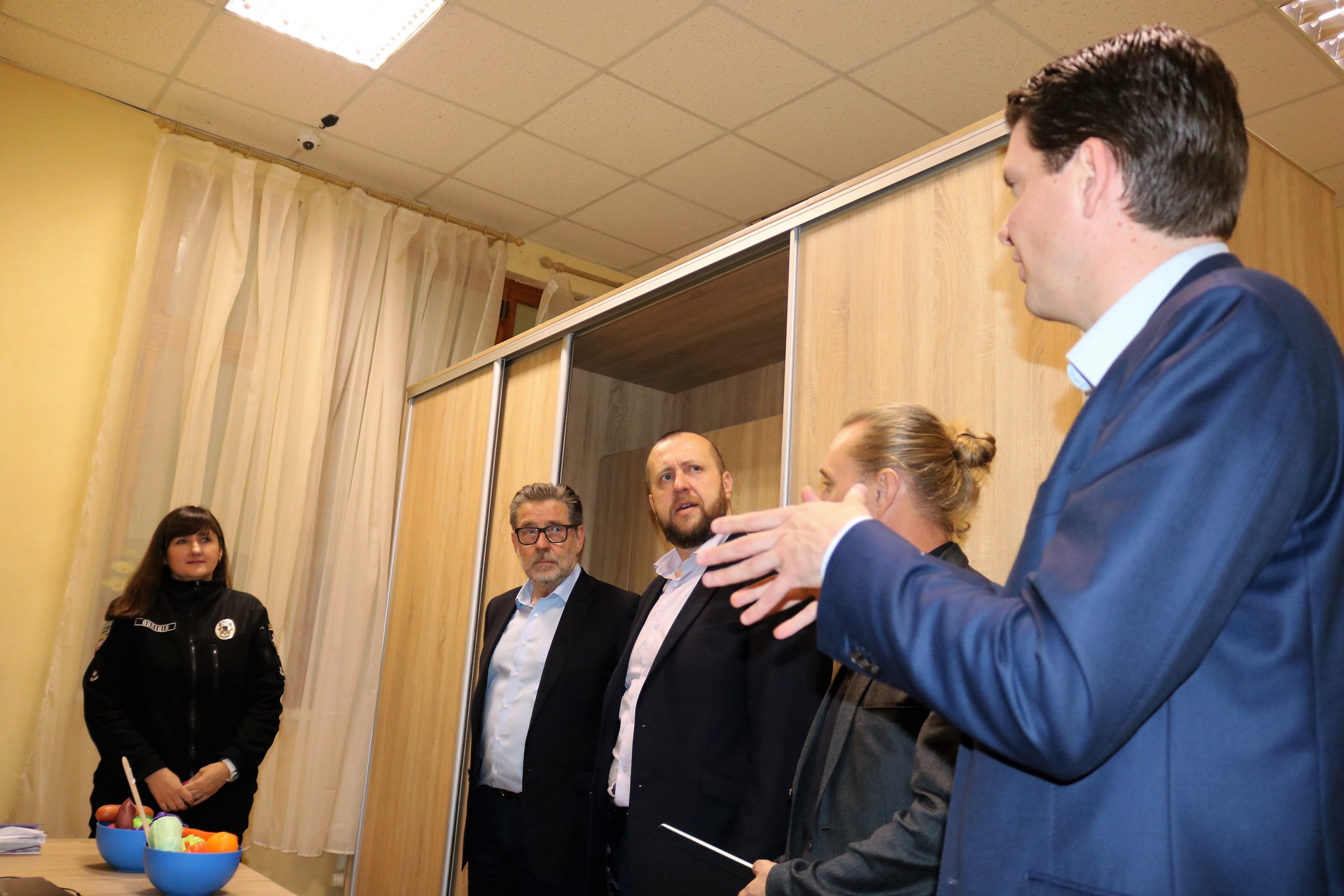 Considering the unprecedented number of international crimes registered by the Office of Public Prosecutor General, with around 49,000 documented cases, the EU Advisory Mission continue its support to Ukrainian partners by bringing the best EU practices and expertise.